While Google has been heavily advertising its latest product known as Android One, none of those advertisements give you a reasonable look at the OS. Yet, those ads ignite your interest in the OS, forcing one to do a search about it. So here is how Android One will effect different tiers of users.
Many people and critics have always criticised Android for its slow performance on low end devices, it is only recently we have been seeing devices like Asus Zenfone 4, Moto E and Xiamoi RedMi 1s that provide a decent performance for tight budget users, although the experience still feels incomplete. The problem has become more acute now as other operating systems like Windows Phone have been providing much better experience to users and has been praised by many critics. To improve its image among low end users Google has decided to deliver a pure, smooth and a proper Android on these devices with Android One.
Android One's Targeted Audience?
If you are one of those who is planning to spend 20-35k INR on your next smartphone, Android One is not meant for you. However, for budget conscious or first time smartphone users it is a great deal, as you are buying a smartphone that comes with one of the best operating systems that is future proof, at least thats what Google claims. The cost of these Android One smartphones ranges between 6000-7000 INR and they all come with specifications which perfectly fit with their price tag. Android One will be a welcomed change for those who are looking for a smooth experience on their smartphone. These smartphones may not be able to run those high end games although the way OS works is similar to an experience on a device.
Benefits for Manufactures
Till now I have only been writing about how Android One benefits the consumers but we should not miss how manufactures seem to be the biggest gainer. By choosing Android One manufacturers might loose their unique identity among consumers however they will be saving a lot of money because they won't be spending any money on the development of OS and customisations that are always blatant. The question remains yet to be answered though, how many manufactures will come join the Android One party as only small manufactures have been jumping on board while big players like Samsung, HTC have not made any comment whether they will ship smartphones with Android One or not. Android One maybe a success among the low end devices but its success among the likes of Samsung and HTC is still a doubt due to lack of support from big companies.
A Game Changer For Gaming ?
Developing for Android is not easy, the amount of devices available with different hardware specifications make it difficult for a developer to properly optimize their apps and games. This all might change with Android One, the current range of devices available have nearly identical specifications if this strategy becomes a success, high and middle end smartphones may also deploy a similar kind of strategy where smartphones within their range might have same specs. Developers will find it way easier to code for devices with same specifications. Ability to code for a set number of devices will let them dedicate more time to game's design rather than wondering about how to get their game working on different devices. Moreover it will also reduce the cost of making a game. As different manufactures decide to remove their custom look in favour of the stock Android theme, developers will get access to more resources which was earlier being used by OS.
But above all the question rises, will these budget users pay for premium games? I am not sure whether they will however their is no doubt that they will download those popular free -to- play titles which ensures more money to developers who earn their bread butter from advertisements.  If Google introduces easier payment methods and frequent discounts budget users might start buying those premium games and the end result will be developers who will be enjoying added income which they deserve.
With Android One Google is moving towards a unified future which is not only beneficial for consumers at the same time it is a win win situation for developers and manufactures. Android One has given birth to a more stable and future proof Android on low end devices.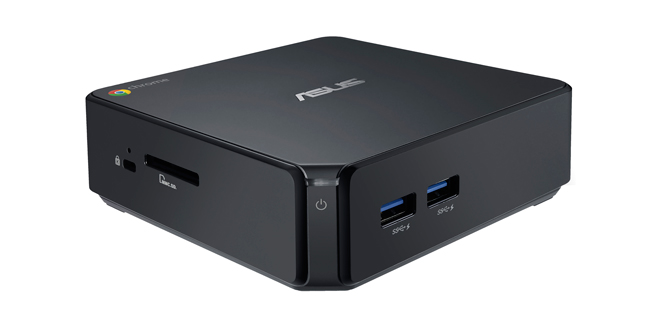 After taking the Indian mobile phone market by storm with the launch of their Zenfone line, Asus India launched their Chromebox on August 6, 2014 in Mumbai. The Chromebox is aimed at a new market [...]