Computer components and accessories manufacturer Antec Inc. has launched its 'More Power with More Warranty' campaign, and as part of this campaign, is adding upto three years warranty to select models of its PSU lineup. Customers must register their product on Antec's website to avail the extension (details below).
The models in question belong to the BP, VP and NEO ECO series of Antec Power Supply Units (PSUs).
The BP300P and BP400PX models come with two years of warranty, which has now been extended to three. PSUs from the VP lineup get an extension of two years to their already two year warranty, making it four years. The NEO ECO range gets two years added, making it a five year warranty in total.
Quoting Antec on how to avail the scheme:
In order to avail the Extended Warranty Campaign benefit, the customer has to register and upload the scanned copy after the purchase of any of the above mentioned PSU models on http://www.antecindia.co.in. Antec will scrutinize the customer's registration for verification which may take few days for the completion. Customer will receive an email from Antec stating the verification status and the hardcopy of the email has to be kept as a documentary proof of the valid warranty extension. For any warranty issues, customer can contact the local dealer from where the product has been purchased. For escalation customer can write to indiainfo@antec.com
The offer is valid for Indian buyers only.
Price – Rs. 9000 approx (as Dec 2014) General Brand Antec Series H2O 650 Model KUHLER H2O 650 Type Liquid Cooling System Pump Dim. 4.7″ x 2.0″ / 120 mm x 50 mm (Fan+Pump) [...]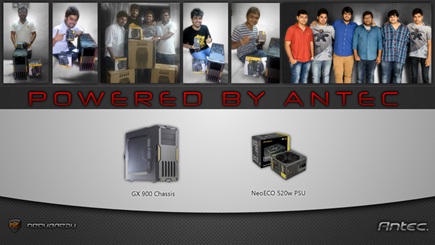 A good day for esports in India Antec Inc., a well known brand for PC gaming peripherals and hardware such as PSUs, cabinets and coolers, has selected Team NeckBREAK eSports as its "Valued [...]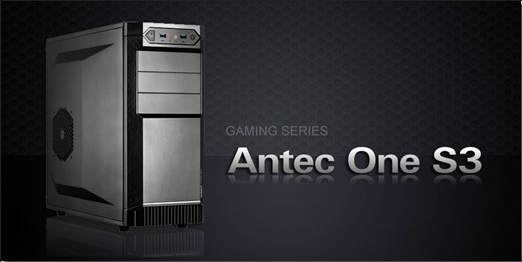 Page 1: Introduction, Specification, Exterior and Interior analysis Page 2: Cooling and Acoustic Performance, Conclusion Introduction Selecting a chassis is one of the most complicated decisions [...]