Page 1: Introduction, Specification, Exterior and Interior analysis
Page 2: Cooling and Acoustic Performance, Conclusion

Introduction
Selecting a chassis is one of the most complicated decisions when building a PC from scratch. The number of choices the consumers of today have are plenty, and if you drift away you can end up spending thousands of your hard earned rupees just like that.
Having said that, we find the INR 3,000 – 5,000 range to be the sweet spot for budget PC gaming chassis, and that is where Antec ONE S3 fits in perfectly. Antec's ONE series is its budget offering, that comes with chassis designed to provide effective cooling and minimalist looks at a bargain price. It is widely believed that mid-tower cases at this price range seldom bring in features like front panel USB 3.0 slots, cable management and in-built fans, as set by the Zebronics trend, but this is not true anymore. This price range is now crowded heavily, with plenty of commendable solutions being offered by CoolerMaster, Corsair and Antec, each being long running companies who are established in this segment.
What sets the Antec ONE S3 apart from the competition? Read on to find out.
Specifications
The specifications taken from Antec India's official website.
Exterior Analysis

Lifting the ONE S3 out of the box, it was immediately obvious that this case is sturdier than other budget cases. The brushed steel used in the chassis might not be of the highest grade but it is still a welcome sight for a case that's priced in the sub INR 3,000 bracket. You need not worry when carrying this to LAN parties or BYOC events, whatever's inside won't budge. The case floor though is flimsy and demonstrated some noticeable flex. Not a deal breaker though.
We have seen more and more cases in this segment using protruding angular bulges instead of straight ones. The ONE S3 is no different here, having both of its sides protruded. For a case this size, it makes sense as it adds room for cable management behind the motherboard tray or maybe to fit that extra large CPU cooler you purchased. The left sidepanel has a 120mm fan mount. The top side comes with a pre-fitted 120mm fan, and is well distanced from the internal motherboard slot.
On the front side, above the three external 5.25in drive bays is the I/O panel. It houses just two USB 3.0 ports, a standard 3.5 mm headphone and microphone jack, and big plastic Power On and Reset buttons. The buttons are very plasticky and feel cheap. They also emit a loud and loose 'click' when pressed, which we're not a fan of. The front I/O panel lacks the standards maintained by the remainder of the ONE S3, mainly because the plastic used is not ABS (Acrylonitrile butadiene styrene), but rather some grade of PP or HDPE, which is inferior to ABS in physical properties.
The rear fan mount misses out on a pre-installed fan, which is disappointing. Its rather funny why Antec chose to install the fan in the roof slot rather than the rear. You can always switch positions though, as they are easily removable, or you can just buy a new 120mm fan (they're very cheap). Installing a fan in the rear slot might make things a little claustrophobic while working with cables, this is not the most spacious of cabinets.
Out of the seven expansion slot covers, only one is re-usable. That means if you take out the metal cover on any of those six slots, they're permanently removed and cannot be installed back if that slot is free. This leaves parts of the cabinet's rear exposed to dust and hinders air flow.
The bottom side provides an air filter mesh which is not common in this price segment, so that is a good addition. We get the impression here that Antec doesn't want to limit air flow in any case, even if the price they command is lower. The feet, in contrast are not made of rubber, but rather hardened plastic, so if you're sitting the ONE S3 on a wooden or glass base, be prepared to deal with some screeching and scratches.
Inside the Antec ONE S3
INR 3,700 buys you a fair amount of chassis as Antec's feature set in the ONE S3 is quite reasonable. The three optical bays are tool-free, rails are supplied for the back-loading hard-drive bays, all of which are housed in their dedicated honeycomb column. SSDs can be fitted in a simple way by screwing it either on the base or the top of the column.
The motherboard area is big enough to house a full fledged ATX board SLI configuration with custom CPU coolers. There are three dedicated cable-routing holes which are not rubber-grommeted. There is still enough space to keep cables tied up and out of direct view.
Overall, there is nothing particularly unusual inside the ONE S3, Antec has chosen to play it safe – but the S3's compact form factor does feel limiting in certain areas, and the cost-cutting elements do prove to be a nuisance at times. In particular, the covers of the expansion slots which are not re-usable and once you've taken them out you have no option but to leave them open, even if that slot is empty.
The graphics card clearance is another issue with the ONE S3, although not all users might be affected by it. We tried fitting in a reference GTX 780Ti, but were not successful as the card just didn't enter the cabinet, being blocked by the bay housing. Since the GTX 770, 780 and Titan are the same in dimensions, you can forget about using them in the Antec ONE S3. Shifting our experiment to the AMD cards, we were unable to fit the ASUS DC2T-R9280X inside. This rules out all the cards from AMD's R9 series, because they all belong to the same form factor. So the Antec ONE S3 restricts you to mid-range GPUs, you can forget about using the current gen top end line of GPUs. Previous gen top end cards like the GTX 680 and HD 7950 will fit in, but you'll have only a millimeter or two to spare.
Still, we did manage to effectively assemble a rig costing about Rs. 1.5 lakh in a Rs. 3600 cabinet, and that is a commendable feat. We settled for dual Radeon 7950s, eventually. The assembling experience, while not the smoothest, wasn't at all bad either. The cable openings made for convenient cable lodging, rubber grommets would have been nice though.
Page 1: Introduction, Specification, Exterior and Interior analysis
Page 2: Cooling and Acoustic Performance, Conclusion

Price – Rs. 9000 approx (as Dec 2014) General Brand Antec Series H2O 650 Model KUHLER H2O 650 Type Liquid Cooling System Pump Dim. 4.7″ x 2.0″ / 120 mm x 50 mm (Fan+Pump) [...]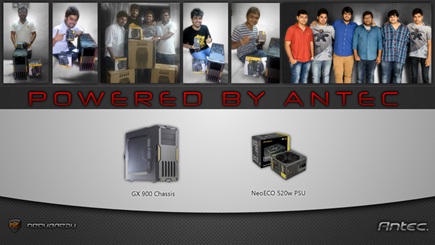 A good day for esports in India Antec Inc., a well known brand for PC gaming peripherals and hardware such as PSUs, cabinets and coolers, has selected Team NeckBREAK eSports as its "Valued [...]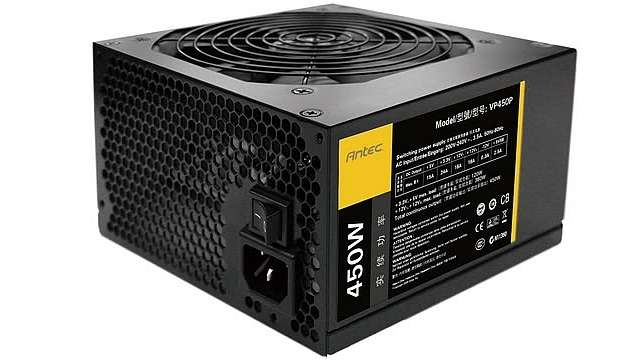 Everybody loves reading about top-tier components and peripherals, but this time we a different kind of a product. PC gaming system builders on a shoestring budget do face a considerable task, [...]