Both the Google Play Store and Apple's App Store are now home to literally billions of apps. Most of the times, and I'm sure many of us can relate to this, we get lost in the respective app stores between apps, thinking which one we should install and which one we shouldn't. They're just so many of them! This is a genuine modern day problem. Most of the times, we end up installing countless apps that overload our smartphones, abuse our data limits, and ofcourse, plague our devices with unnecessary notifications and spamming. On top of that, these apps barely serve their intended purpose. In the end, the user is left confused and lost, in the quest of seeking the right apps.
To make things worse, and I'm sure nobody knew this, Apple has never allowed an "app discovery" app into the app store. Google's stance on "app discovery" apps isn't clear yet. They were allowed a while back, till Google banned them too.
The overwhelming app store problem is a genuine one, and it desperately needed a solution, until now. Sure, the Google Play store and Apple Store have their own app recommendation mechanics, but they are just not deep enough to look into specific needs. This is where App Match comes in.
App Match is a service that does exactly that. It asks you a set of questions, ranging from light hearted to fun and deeply personal, and recommends you the right apps according to what it has learned from your answers. How does App Match work? That's the catch. It uses your smartphone's robust browser to get started.
All you've got to do is point your browser to appmatch.com, and you're set to go. We took App Match for the spin, and here is the experience we had.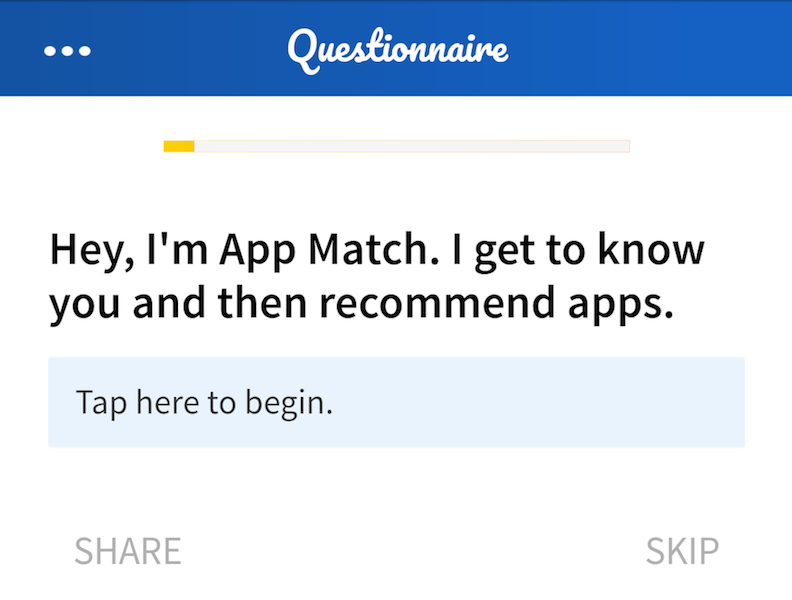 The App Match experience starts off with a set of questions. When you begin, it won't ask for you any details such as your email, Google of Facebook credentials. The set of questions are basic and fundamental in nature. Once you answer them, it recommends you some apps, but this is not over yet. App Match works best with the more questions you answer. After answering the basic questions, you're then prompted for your account credentials. This is when things get interesting.
Questions start getting more deeper and more specific, it can be a little freaky at times, but I suppose that is a good thing!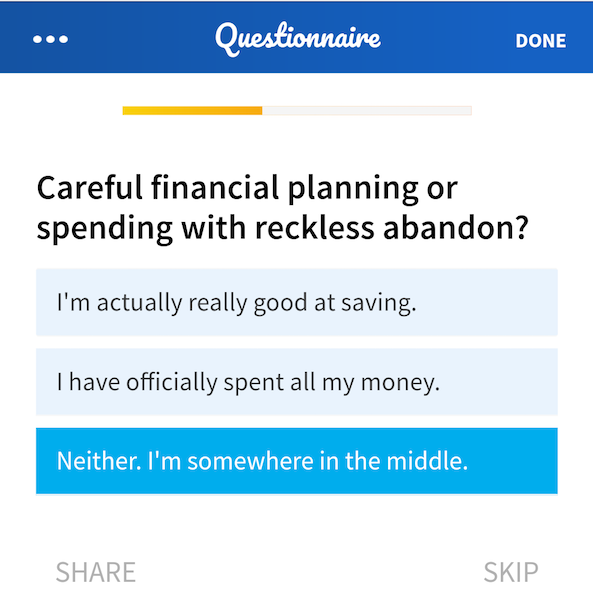 As we went deeper and deeper, App Match learnt about my preferences and started asking me more relevant questions.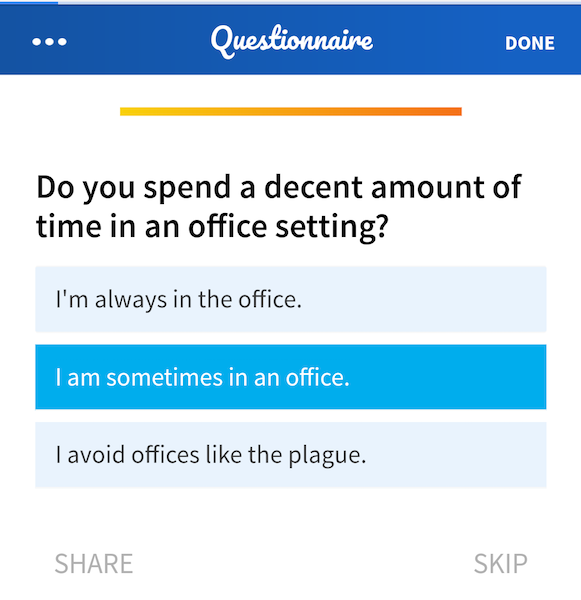 These questions are very relatable to almost everyone living an urban life. When App Match thinks you've finally answered a reasonable amount of questions, it starts recommending you apps.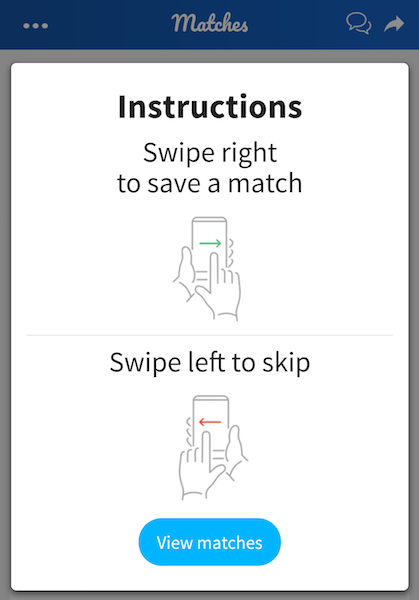 It shows you the recommended apps in a very Tinder-like format, where you swipe right if you like an app and its a match (!), or you swipe left if you want to pass.
We found out that App Match becomes effective only when you answer a good amount of questions, and that is when its recommendations become genuinely enriching. Here is a quick review of the recommendations I got.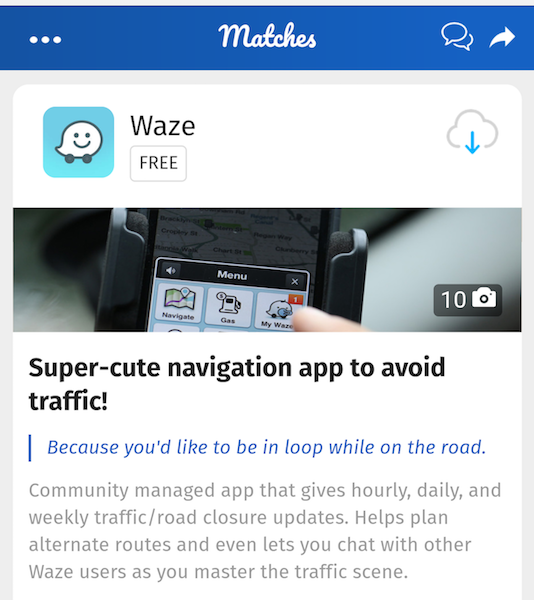 To be honest, before I was introduced to App Match, I had never even heard of the app "Waze". When App Match recommended me Waze, I quickly installed it, and ever since, this is been the Google Map replacement I've been looking for. It works just the way as Google Maps does, but Waze makes things interesting with its cute layout, and better alternative route scanning.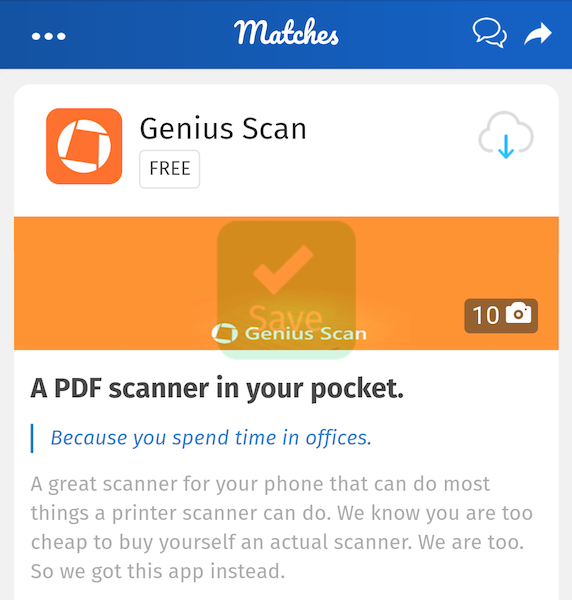 I have been seeking a robust free PDF Scanner app since a while now. I have tried all the famous apps that the App Stores have in their top charts. Yet, none of the apps completely solved my purpose. I had never heard of Genius Scan before, until I used App Match. Genius Scan, so far, seems to be THE free PDF scanner app I've been looking for, with all the features I make use of.
Conclusion
Personally, I feel App Match did do a good job in learning about how I would like to use my smartphone, and recommended me apps I would normally miss out if I was just browsing around the App Stores. That makes App Match a success, because it has achieved its purpose for me. The service is very simple to use, it doesn't require you to install an actual app. All you have to do is visit www.appmatch.com on your smartphone's browser, and you're good to go!

Fallout Shelter is perhaps one of the best video games to ever grace the mobile platform and at its core, it is a test of your management and planning skills. It is also a game of your failures [...]

It is possible to play all games you desire on your smartphone and you needn't be worried about going deep into your pockets to a top-end phone. There are bunch of phones in the market that [...]

Time to test your IPL knowledge with Freehit Cricket Quiz – IPL. Reliance Games had a few many games to celebrate the ICC 2015 Cricket World Cup, including their tie-up with QuizTix to [...]