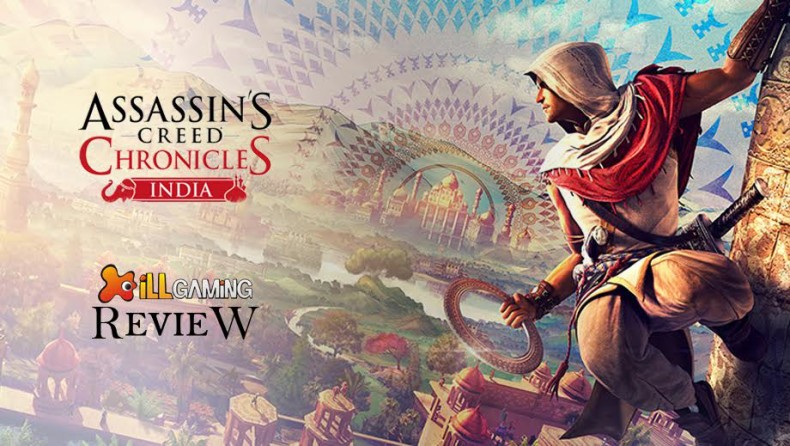 The iLL Fact Sheet
Item Reviewed
Assassin's Creed Chronicles: India
February 4, 2016
Genre
Genre(s) Platform, action-adventure, stealth
Platform
PS4, Xbox One, PC (reviewed)
Release Date
12 January, 2016
Before I begin reviewing Assassin's Creed India (let's just agree to call it that, because that's what everybody does secretly, amirite?), let me get this straight. I'm not an avid AC follower. I haven't played all of the Creed games. And lets admit, Ubisoft has milked the franchise enough to warrant that there are a plethora of Assassin's Creed games, across all platforms, in all formats, in various variants. Although I do respect that Ubisoft still releases games for the PS Vita. Coming back to the point, all Creed games I've played are the First, the Second, Brotherhood, a little bit of the Third (was pathetic), and, about 25 hours of Blackflag.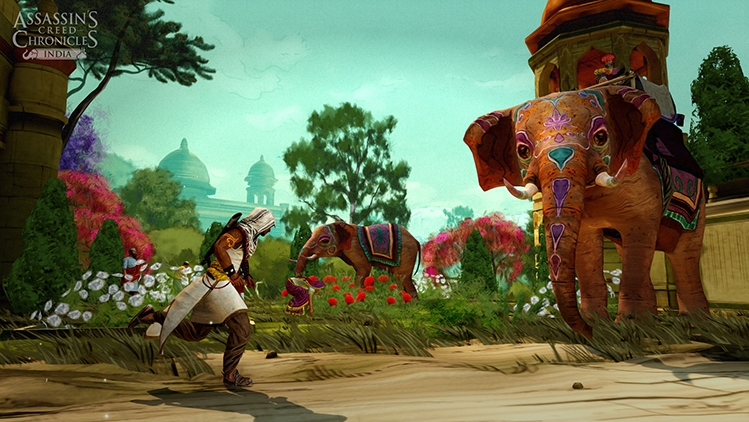 I had given up on the franchise. I was worn out. And I wasn't really keen on trying Unity. But then comes a new game called [insert game name] with "India" in its title, I was quick to jump onto my opportunity to review it. The game is a part of the Assassin's Creed Chronicles series. The first episode was China. The second, India, and the third, Russia, will be launched in a few months. This mini game series is a side scrolling, 2.5D action and stealth game. The gameplay of the Chronicles series is a take away from the generic third-person open world Assassin's Creed formula. Nevertheless, I did a quick YouTube check of the already launched AC Chronicles: China. The first thing I noticed was just how similar the game felt to Child of Light, Valiant Hearts and the Rayman games. All these games have been built on the UbiArt Framework, a 2.5D game engine developed by Ubisoft Montpellier. I was more into AC Chrinicles: India for the plot elements and setting. Heading in, the gameplay offered by the game, because of the UbiArt Framework, was nothing new. I had already experienced the gist of it, multiple times.
The game is set in the year 1841, in the city of Amritsar. You are Arbaaz Mir, and the Sikh Empire is at war with the British East India Company. This time period, when India have not become fully dominated by the British, has never been explored by video games. Its a daring narrative. Protagonist Arbaaz begins with the mission of stealing back the Kohinoor diamond that belongs to the Assassin Order. You are gradually introduced to new evade and sneak mechanics, and weapons as the game progresses. The plot starts off on a tense note, making for an intriguing set up.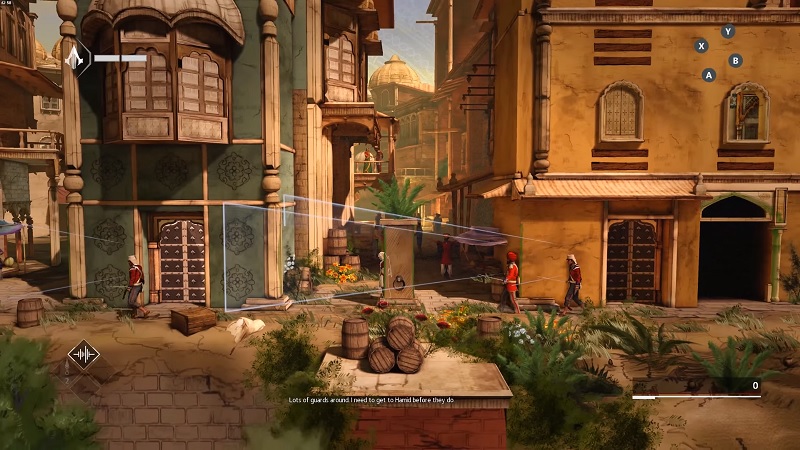 What makes the plot even more immersive is the breathtaking art and style. Colonial India projects a vibrant and colourful atmosphere. This setting is a breath of fresh air, and really, should be utilised by video games more since it is so unexplored. I think we've had enough infusion of medieval, World War and Future backdrops. Colonial India is as exciting, with its colours, the tension, and the sheer scale of operations and inventions to each others plans, from both sides. You spot guards talking to each other in Punjabi and Hindi. Some Indian and British guards converse how "being posted in Jaipur was really hot but much peaceful than the tense war atmosphere in Amritsar." It's all done very neatly, and with a sprinkle of exoticness. Add to that, it's impressive how the developers have tried their best to understand the aesthetic and culture of the time period. Assassin's Creed Chronicle: India, minus the Assassin's Creed narrative is pretty accurate to history too. I think Ubisoft's experience with making Far Cry 4 Review helped the cause.
Most of the game constitute of a mixture of stealth, action and platforming mechanics. There are various possible approaches available at your disposal. You can go the silent way without alerting nearby guards, or you can simply battle it out in a conflict. The usual format of each level follows a linear formula: Mir enters an area, is supposed to sneak past guards and traps, navigate areas, solve environment puzzles to reach the end of the level, which is tied to the main plot.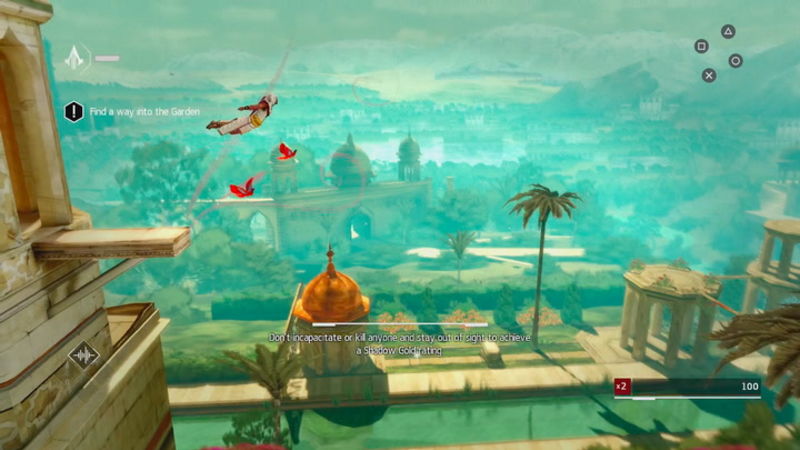 Some levels rely solely on platforming and are time-bound. This adds streaks of excitement between levels and benefit the pacing of the game. The game awards you for being on the silent side, and utilises timing, quick decision making, and proper use of the assassin's various tricks to progress. Everything works as it should, but there are minor hindrances. The enemy AI is not upto the level you would expect. Enemy routes become predictable as they consist of very short duration loops. Combat isn't as satisfying as I wanted to be. It works like it is supposed to work, but doesn't please per-say. It is more exciting to try sneaking through without being noticed.
Summarising, I ended up actually enjoying Assassin's Creed Chronicles: India quite a bit. A lot actually. Having played games for the better half of my life, this Colonial India setting feels fresh and unique. This time period is unknown to games, and gave me a good nostalgia filled trip to our history lessons in school. The pacing and flow of the narrative is what makes the sneak and stealth mechanics shine. They make a great combination in providing a fulfilling experience. I won't say the same thing about combat. Whenever in a combat situation, the immersion breaks. But really, AC: India, is all about stealth. Now, I'm going to play the China edition and eagerly await Assassin's Creed Chronicles: Russia.
What's iLL
An exotic, unexplored Colonial India setting
Colourful and vibrant art that stays true to the time period's history and culture
Tense narrative
Solid stealth and platforming mechanics
What's Not
Weak combat
Some immersion breaking issues
Weak enemy AI

NOT YOUR ANNUAL BLOKE! Assassin's Creed Unity took all the right initiatives but lacked the heart to forge the tale of a real Assassin. Add that romance bit and a Templar infatuation and [...]

Ubisoft has announced Assassin's Creed: Syndicate, the next title in their annual Assassin's Creed series. Along with the reveal trailer, the company also released a 10 minute gameplay snippet [...]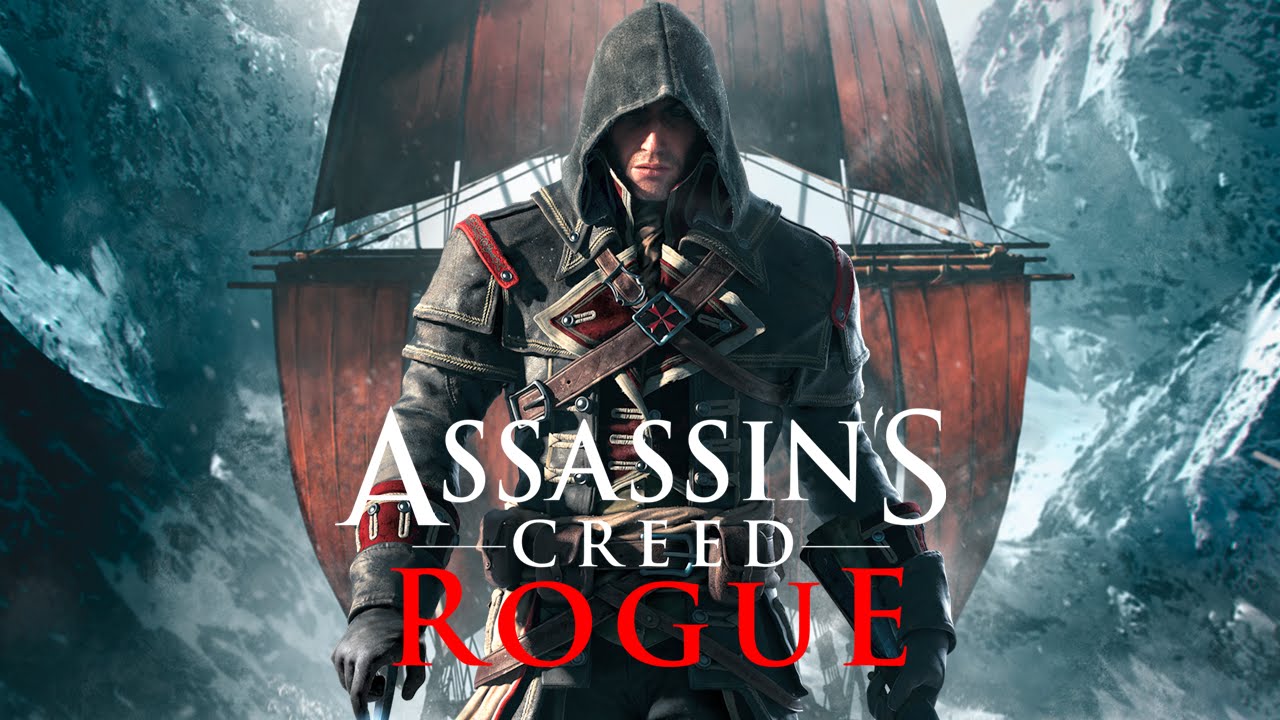 Release Date: 13 November 2014 Platform: Xbox 360(Reviewed), PS3, PC (To Be Released) Developer: Ubisoft Genre: Open World/Action Adventure Price: ₹2,999 The irony here is that the worst [...]