So what exactly is a "Gaming" Monitor?
Sure, you've heard this term a bunch of times, but what does a gaming monitor actually mean? Isn't a monitor just a monitor? If you play games on it it becomes a "gaming" monitor right? No. Gaming monitors are built differently than your usual monitors. Let us explain.
Modern LED computer monitors come in two types of panels: IPS panels and TN panels. IPS panels are the ones used in majority of the LED TV sets. They offer better viewing angles and colour accuracy than TN panels. So that makes IPS based monitors better right? No. That's where the "gaming" monitor term comes in. While IPS panels produce better colours, they do not offer the response times and the refresh rates of TN panels. Gaming monitors are almost always built on TN panels.
Response Time?
That's the time the monitor takes to respond to any command given. Much like "lag". IPS panels have a response time of 5 milliseconds while TN panels clock at 2 milliseconds. That allows TN panels to be "gaming" monitors, since the screen responds faster to your actions. Higher response times also cause ghosting effects. The response time is not all what gaming monitors are about though. There's more to it.
Refresh Rates?
This is a big one. Normal TN panels and almost all IPS panels support a refresh rate of a maximum of 60Hz, meaning the maximum frames the monitor can display is 60 frames per seconds. High-end TN panels, the ones that gaming monitors are built on, support refresh rates of 120Hz, some even 144Hz. That means you can double the frame rate for a smoother experience.
The real life application of "above 60 fps" has always been a debatable subject. Medical experts claim that the human eye cannot make the difference in anything that is above 30 fps. In my personal experience, gaming at 120 fps is certainly, most definitely smoother than 60 fps. It's so smooth I think I'll have a difficult time switching back to 60 fps gaming.
So, now that we've explained what a gaming monitor actually means, lets get to the task.

BenQ, the Taiwanese consumer electronics manufacturer are taking the gaming demograph very seriously. They hosted an event in New Delhi where they announced their new lineup of gaming monitors, namely the XL2411Z, XL2420Z and XL2720Z.
BenQ have been generous enough to send us the XL2411Z to try out. We've spent about three weeks with it, and now are ready for the review.
The XL2411Z: Features
The XL2411Z is basically an evolution of the XL2420T, BenQ's previous generation gaming monitor. The chassis is the same, but the construction is generally better than the XL2420T. With a resolution of 1920 x 1080 pixels, refresh rate of 144Hz, response time of 1ms and flicker-free LED backlight offering 350 cd/m2 maximum brightness, BenQ has ensured the XL2411Z comes with top of the line specifications. You also get support for Nvidia's 3DVision 1 and 2.
Other marketed features include the Black eQualizer, that raises visibility in dark areas. 'Motion Blur Reduction' does exactly what it means, but here's where BenQ raises up their game. Pc Monitors Info reports that BenQ uses a strobe backlight  specifically designed to reduce motion blur gaming. How this works is, the backlight is blinked on and off (with longer offs than on) so that your eyes spend less time tracking motion on the screen, which in itself is the main cause for motion blur. A smart mechanism. This works not only at 144Hz refresh rates, but can go as low as 75Hz.
Another interesting feature in this monitor is the inclusion of 'Low Blue Light' modes. So what this does is that it reduces blue light. Blue lights from screens are the main cause for strain and fatigue to the eyes. Most professional gamers use Gunnar eyeglasses to reduce blue lights. While the monitor's feature doesn't work as good as the dedicated glasses, I can still assuringly say that you can game for long hours without feeling much of a strain.
The XL2411Z offers VGA, Dual-Link DVI,HDMI ports and a USB 2.0 port on the rear. The XL2420T had DisplayPort, which this monitor has done away with. Why use DisplayPort when Dual-Link DVI offers more bandwidth eh? You also get 2 USB 2.0 ports on the side to plug in your peripherals.
Design and Construction
To sum up the design and construction, the BenQ XL2411Z's is understated, flat and square. There is absolutely no quirkiness about it's design. That is the first major difference that was evident to me against the XL2420T. Both the screen and plastic have matte finish. The screen is anti-glare.
BenQ have finally done away with touch sensitive buttons that came with the XL2420T. They never worked the way you wanted them too. With the 2420Z, you have good old physical buttons. They might be old school but they work like you want to them too.
The stand offers landscape/portrait screen orientation, horizontal swivel and vertical tilt. The base of the stand is wide and flat, the edges are on a platform. The gives the stand the purpose of a storage space for stationary items and DVDs.
This model misses out on the S Switch remote controller that was seen in the previous model. This switch has 3 buttons that allow you to switch between custom display modes on-the-fly. You can do that with that with the panel on the monitor too, the switch just adds a level of convenience. I personally don't mind missing out this one on the XL2411Z.
Display Quality

Turning on the monitor reveals the BenQ logo along with their 'eye-care' logo. When used directly out of the box without any change in settings, the display quality is plain bizarre, and deserves to be tinkered with.
The XL2411Z comes with 'Standard', 'Movie', 'Photo', 'sRGB', 'Eco', 'FPS1', 'FPS2' and 'RTS' picture modes. Apart from this, you can save three of your own custom presets. The 'FPS' modes are extremely bright and washed out. Stay away from them. On the other hand, the 'Standard' is rich, well balanced and deep.

If the screen is too bright and causing strain, you can use the 'Low Blue Light' option. This by default is deactivated. I set it to '3' and the image was much warmer in comparison. On the contrary, you can always do this manually by lowering the blue channel in your colour profile. I later reverted to '1' because I felt I was losing some blue colour in the screen. Nothing too serious though.
On 'Standard' mode with only brightness adjusted, PC Monitors Info states the average contrast ratio to be 938:1, a little short of the 1000:1 mentioned in the specifications of this monitor. This was recorded at 120Hz. Decrease the refresh rate and you will gain some contrast. At 60Hz, the contrast ratio is a good 1113:1.
The 'Blur Reduction' feature works rather well. This is again disabled by default. You have to access the feature from the menu buttons to enable it. Turning the feature on does not impact contrast, and that is a very good thing.
The Blacks
The XL2411Z, when allowed to display a pure black image in a dark room had no noticeable backlight bleed. This helps when you're watching movies, as the black and dark areas don't look artificially illuminated. Also, this being a TN panel had no 'light blooming' that IPS monitors suffer from.
The Whites
We don't own a colorimeter at iLLGaming (yet), so we used online data for this specific monitor. In a pure white background, a colorimeter is used to measure luminance uniformity. This represents how accurately a monitor is able to display colours across the screen. See image below for how the XL2411Z performs.
Overall, these figures are pretty generic for a high-end TN panel, which the BenQ XL2411Z uses, there's is nothing to complain about here, but then again, these is nothing to rave about either.
Performance in Games
The monitor's gaming performance was tested across various genres of games. First, we start with Dota 2, which has a lot going on at a point on time on the screen. Lots of effects, lots of movement and animation, and the XL2411Z caught everything. Details were not lost per say, although some areas, especially the bright ones looked washed out. This is on the 'Standard' preset, which is the preset you should you be using.
Moving over to Dark Souls, which is fairly dark compared to the likes of Dota 2. The monitor really shines here. The darks are done better than the brights. Subtle dark details which are generally lost in average monitors were able to be seen here.
Moving on to the multiplayer FPS genre, which is to whom this monitor is targeted to primarily (BenQ calls this the monitor for professional gamers), details were again evident. We tested the monitor with Call of Duty: Ghosts. Be assured that you won't be missing out any action while playing an FPS battle. Our only issue was that the higlighted parts were a bit too saturated. Ofcourse you can fine tune this according to every game, but its just an observation which was worth mentioning.
Input lag in games feels as advertised, at 1ms. We don't have the high end equipment to measure the exact responsiveness. Note that input lag increases with the refresh rate, although it is still way better than average monitors. This is a gaming monitor afterall, low input lag is one of its main USPs.
It is highly recommended to keep 'Blur Reduction' activated at all times during gaming. The fluidity in motion is thoroughly improved, with any loss of input responsiveness. If you're playing a fast paced game with a lot of detail, the 'Blur Reduction' feature ensures that you eyes catch all the action at any pace. This gives the game a very sharp and speedy feel.
Do ensure that your GPU is up to the task of keeping up with the high refresh rates. Running modern games at full setting on 144Hz can be challenging. You need a top end graphics card to achieve this, although we recommend having 2 GPUs in SLI or CrossFire configuration to ensure steady high frame rates.
Performance in Movies
Firing up the Blu-ray of The Dark Knight revealed a natural and balanced picture. It was quite a pleasurable experience watching it. However, if you really want to nitpick, the skin tones of actors lacked warmth. This is only if you observe really carefully. If you're a casual viewer this is a non-issue altogether. Do remember that in the end, the XL2411X is a TN panel and TN panels aren't really perfect for movies and images.
Conclusion
Monitors are very subjective products. Each have their own set of pros and cons, and the BenQ XL2411Z follows suit. You can't go wrong with the build quality and construction offered here. The understated design is timeless, practical, and can look good anywhere, be it your home, your office or just a gaming parlour. The fulls set of swivel, tilt and adjustment features offered by the monitor ensure that you can get the most out of the placement of this monitor.
Contrast and colour performance is a mixed bag though, but this is a TN monitor, so its acceptable. To get the best colour accuracy we'd always recommend getting the monitor calibrated by a professional who has the equipment. If that isn't available, the 'Standard' mode makes up for lost ground, albeit thoroughly.
Advertised features such as 'Black eQualizer' and especially 'Motion Blur Reduction' work really well. Movements in fast paced games were handled with ease, presenting a clear and sharp image without any ghosting and 'strobe crosstalk'. Worthy mention goes out to the way the XL2411Z handles black colours.
Gaming performance i.e. input lag behaviour and high refresh rates is where the XL2411Z really shines. You can't really do better over here, this is as good as it gets. Professional gamers would more than welcome these features.
Now comes the question of the value offered. Flipkart is selling the XL2411Z for INR 26,999. At this price range there are numerous 27″ IPS monitors which offer better image quality. But in the end it all comes down to what you really want from a monitor. If you play a lot of games and watch a little bit of movies, the BenQ XL2411Z offers a good value proposition. Most 144Hz monitors are expensive, and this one brings the price down, so there is value to be found here. The Blur Reduction, Low Blue Light and Fast Responsiveness are features that gamers would generally want on their monitors. However, if you barely play games, stay away from this. While this is a good monitor, you're paying a price for features you won't really be using if you don't play games.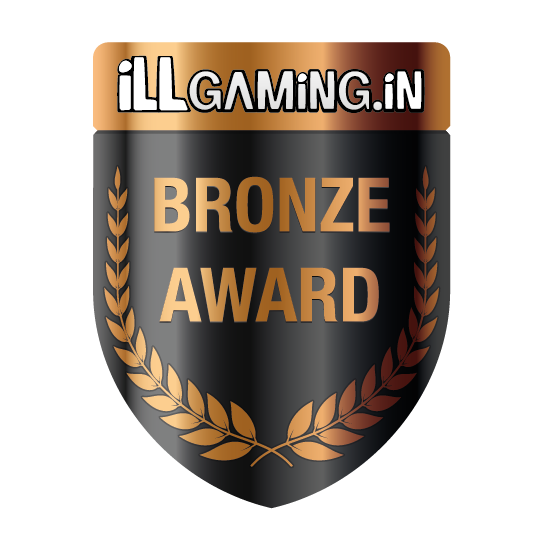 What's iLL
-Great response time, allowing for lag-free gaming
-'Blur Reduction' mode works really well
-Flicker-free backlight works as advertised
-'Low Blue Light' modes does well to reduce strain
-BenQ makes good products and are taking the Indian market seriously
What's not
-Inaccurate representation of colours
-Washed out bright areas
-Inconsistent contrast performance
-Too much brightness, not needed at all
-Needs a lot of manual tinkering. Out of the box performance is terrible

The Asus ROG Strix XG27VQ is the latest monitor launched by Asus in its ROG line of products. This monitor was unveiled at CES 2017, along with two other Strix monitors, XG32V and the XG32GV This [...]

BenQ India recently held a media conference to unveil its sleek new monitors at Urban Terrain in Vasant Vihar, New Delhi. The Model numbers are labelled XL2430T and XL2740Z. These monitors are [...]