The Bose Companion 5 is a 2.1 speaker system meant to be connected to your computer. Marketed as having 'TrueSpace" surround digital processing and digital 5.1 audio playback with just two satellite speakers, the Companion 5 is Bose's highlighting computer speaker system, a notch ahead of the Bose Companion 20 and Bose Music Monitors.
The Companion 5s are different from generic speakers in a way that they're not meant to be connected to your computer's 3.5 mm port, unlike most speakers. These connect via USB, which makes them exclusive to a computer system only. That means they also bypass your computer's audio processor or sound card.
The speakers come in fairly heavy packaging, and opening it reveals a set of really elegant satellite speakers, shaded grey in colour. The speakers exhibit an understated look that give it a touch of class. They are perfect 'blend-ins', they can sit anywhere, from your cubicle to your living room, and looks right at home wherever they are. Stands for each of the satellite speakers and heavy and well put-together, assembling them is a breeze. The sub woofer is big, fat and heavy. You see, this is not a sub woofer to be precise, this unit handles all the power and processing along with the bass. This is why it bypasses your sound card, the Companion 5 have their own sound processor, that processes the 5.1 sound these speakers are marketed for. This can be a good thing and bad. Bad because if you wanted to use your own sound card (I just installed an ASUS Essence STX 2), there is no way you can do so. The satellite speakers don't connect to typical RCA slots, they are Bose's proprietary slots specific to the Companion 5 only.
The speakers also come with a "Control Pod" which was also seen in the Companion 20s. This is Bose's multi-function pod that houses volume control, single-touch mute, headphone jack and connection for a second audio source (your phone, iPod etc). It's good that Bose didn't block the functionality of using other audio sources. The Control Pod is a thing I've grown to love, its a nifty device that is built to perfection and works clinically.
Now lets get to the point that matters the most, how do the Companion 5s sound. For starters, they sound excellent. The best way to describe the sound signature would be punchy and forward while not being too sparkly. Before going into the delicate matters of the sound, lets talk about the outlining feature the Companion 5s are marketed for, the supposed 5.1 surround sound. If you follow the steps in the manual regarding the placement of the speakers, Bose says that you get true 5.1 sound. I fired up some FPS games and DVD movies, while the speakers did artificially create a meek 5.1 surround attempt, it is still no where close to having real 5.1 configuration. Makes me wonder why Bose chose the 5.1 marketing ploy anyway, they could have just tagged the Companion 5s as being really high end speakers for your computer.
These are high end speakers, no doubt, but they're not perfect. Actually, they're nowhere close to perfect nor close to the sound that money (Rs. 31,000) can buy. But I still won't call this an excessively overpriced product, as Bose's audience won't really care. The speakers can go loud enough to fill up a living room, and at high volumes they don't distort at all. Even at ultra low volumes they sound fairly detailed and cutting edge. I don't think I've ever heard a pair of speaker that sounds this good at low volumes, most speakers miss out on the little details but the Companion 5s don't.
At the first look at the subwoofer, which is on the heavier side, I felt that the Companion 5s would be very bassy, and was kind of excited for my first audio run-through. But the bass left me wanting more, which was a disappointment. It's still a very high end bass sound, but the low end spectrum doesn't extend to as low as I would have preferred it to. I'd describe the bass as being controlled and tight. This makes for really good performance in video games, explosions sound great. But for music where the bass extends to lower frequencies, it becomes a problem.
Summing up the sound, for Rs. 31,000 you can do A LOT better. For the case of the Companion 5s, just assume that you're not paying for the sound, but for the package that Bose offers: the excellent build quality, high-end cutting edge design, control pod and great looks. It is justified for the majority of Bose's market, who want just that. If Apple made speakers, this is the kind of speaker it would have made construction wise. However, if you want speakers with the best price/sound-quality ratio, look elsewhere.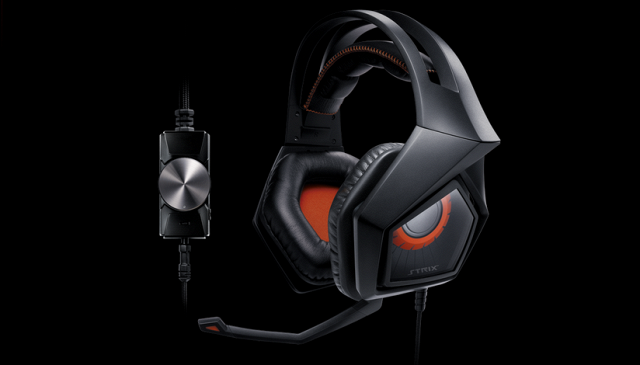 A good gaming headset can go a long way in deciding how you experience a particular game. It can be the single deciding factor of how immersive a game is. Your headset can make all the difference [...]