We have received many requests from our readers to recommend good quality gaming headphones at a decent price. Having good quality sound while playing video games is a critical factor for enjoying a game overall. Thus we review two headphones, the Audio-Technica ATH-SJ33 and ATH-WS55, priced at INR 2,199 and INR 4,045 respectively. This is a price range that we consider reachable, and good amount to invest for good quality headphones to start with.
Audio-Technica is a Japanese audio and recording equipment manufacturer and was established in 1962. The company is presently headquartered in Ohio, USA. Their microphones have been used at the Grammy Awards and Olympics. They have made quite an impression with their upper end headphones, which cost INR 20,000 upwards.
Audio-Technica ATH-SJ33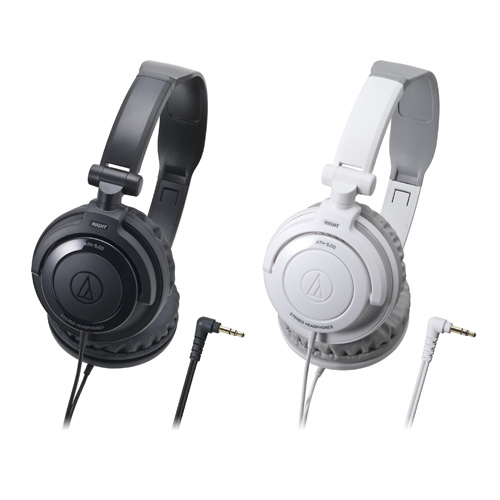 Type – Closed-back Dynamic
Driver Diameter – Ø40 mm
Magnet – Neodymium
Frequency Response – 10 ~ 23,000Hz
Maximum Input Power – 500mW
Sensitivity – 103 dB/mW
Impedance – 48 Ω
Weight – 110 g
Cable length – 1.2m / Y-type
Connector – Ø3.5mm L-type mini stereo, gold-plated
Price: INR 2,199
The ATH-Sj33 is a notch up above the entry level SJ11. This is a 'foldable' design headphone, meaning both the ear pieces can turn 90 degrees horizontally and 180 degrees vertically. This makes it incredibly small in size when in folded position, and convenient to fit in a bag. The build is almost completely plastic.
Testing the sound quality of the headphones, the first thing evident is that amount of bass. This is a bass heavy set of headphones. The bass is not bloated either, it sounds tight and controlled, if not all that deep and resonating. The ATH-SJ33 does a good job in simulating big explosions in games. The downside of the big bass though, is that the mids and highs become overshadowed. It's not that bad, but it is definitely noticeable.
The soundstage produced by the SJ33 is very clear. During gaming, the headphones are able to differentiate and represent gaming events accurately. It is not that wide, especially when you're listening to live music, but it does its job during a fiery gaming session. The only major issue I had with the headphones is that the sound leaks out of the ear cups. And your flight neighbour can listen to the Britney Spears track you're dancing to in your head.
The SJ33s are relatively cheap headphones, costing INR 2,199, but they're a decent set of cans for that asking price. They beat most headphones available at that price range, and of-course, they're of Japanese design and fabrication. They are capable of offering an enjoyable gaming and music listening experience, and excel in the bass they deliver. With that, while being a little on the flimsy side, they're light to carry around.
Recommended for: Students, frequent travelers, casual gamers and deal seekers.
We didn't like: Flimsy build, subdued mids and highs, sound leak
Audio-Technica ATH-WS55
Type – Closed-back Dynamic
Driver Diameter – Ø53 mm
Frequency Response – 10 ~ 24,000Hz
Maximum Input Power – 750mW
Sensitivity – 100 dB/mW
Impedance – 46 Ω
Weight – 196 g
Cable length 1.2m / Y-type
Connector – Ø3.5mm L-type mini stereo, gold-plated
Price: INR 4,045
The Audio-Technica ATH-WS55, in contrast to the SJ33, cost almost double at a price tag on INR 4.045. Yet, for that price they offer an almost audiophile grade sound. From Audio Technica's Solid Bass series, these headphones are marketed towards listeners of rock, techno and hip-hop music. We still feel these are really good headphones for gaming, owing to the focus in bass.
Weighing almost double than the SJ33, the WS55 is fairly well built and sturdy. While not being foldable, the WS55 is lightweight, considering the fact they use a 53mm driver, which is large by portable headphone standards. But that also means that sonically these headphones perform really well.
The WS55s come with an extra chamber in both the ear pieces. This allows better system dampening for maximum bass expansion. This helps in reducing sound leakage, of which, there is only little and within permissible limits. The added chamber has a good effect on the bass produced by the WS55s, it is refined and natural sounding. This makes it an excellent performer in music as well as games.
The mids in the WS55s are less recessed than they are in the SJ33s. The mids are forward while not being over-emphasized. They're still not as prevalent as I would like them to be, but I like that they are incredibly detailed and don't sound busy.
The WS55s handle highs and treble brilliantly.The highs roll off politely to the next note, is energetic and lively, while not being sibilant and piercing. There might be some splashy moments, especially when you're playing first-person shooters. I feel that the sound signature of the WS55 is V-shaped, as the bass and treble are more 'out there' than the mids. A little EQing can do wonders though. I used the Dolby Digital Control Panel which comes with the ASUS Xonar U7 to EQ the frequencies and it produced surprisingly good results. The WS55s respond well to EQing.
The ear pad design (half on/over ear) is meant to give better gripping and insulation, but I feel it hinders the comfort level. Wearing the WS55s for more than an hour was an issue as the clamping force is really strong. You can solve the issue by physically stretching it out, which worked fine for me. The comfort level was better. But then again, comfort is a very subjective thing.
The Audio-Technica WS55s are worth every penny, as these are really great sounding headphones. As for the price they're available at (INR 4.045), they're an absolute steal, is what we feel. They perform exceptionally well with lows and highs. The mids might be recessed, but they're still very clear and detailed. They're marketed as bassy headphones but I feel they have an all-rounder potential. They separate instruments and effects well, and are airy in their sound signature. These headphones might be your gateway to world of hi-fi.
Recommended for: Entry level hi-fi seekers, subway travelers, frequent flyers, gamers
Not for: Audiophile quality seekers, pre-amping, lush mids
Audio-Technica products in India are distributed and marketed by Origin Marketing Pvt. Ltd

The Kingston HyperX CloudX Revolver is a gaming headset. The subject of this review is the Gears of War Edition of the CloudX Revolver. This is the 2nd Xbox licensed gaming headset by HyperX, a [...]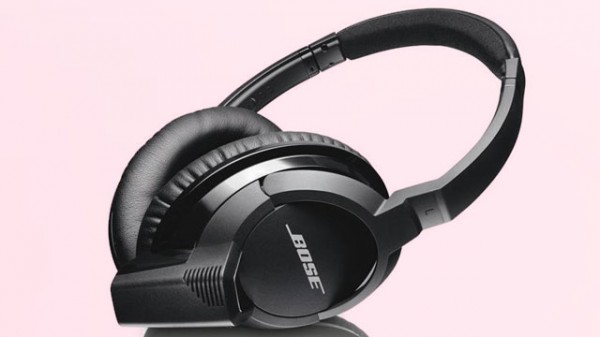 Introduction THE Bose AE2W marks the company's foray into Bluetooth territory, as it is their first ever bluetooth headphone. Having said that, this is not an entirely new model, it's [...]