It's halfway through year 2013 and notions haven't changed a bit about gaming in our career lusty country. Every neighbourhood has a doctor, a philosopher, a cosmopolitan and a bunch of officers, but a professional gamer? None. Parents are adverse to their children living days inside the PCs and consoles. In this hard bent world, Bring Your Own Computer is one of those means to defy all odds and bring all pilgrims of the virtual world to a common fiesta. A weekend to savour. And sure as hell it is this year too.
With more than 4000 gamers having already made their mark by the 2nd day, BYOC (or Bring Your Own Computer) 2013 expected to shake up a 5000 registration miracle by the closing day. Scheduled at Pacific Mall, Subhash Nagar, New Delhi, BYOC welcomed gamers from all around the country. From north, south, east and west, the PCs just kept on coming. My attention was immediately drawn to the energy amidst the gamers who made it there, settled with their comps as well as their blankets and dressing kit. They were camped right inside the fortress, the banquet hall of Pacific Mall, tens and twenties of sleepover kits.
The organisers from Xtreme Gaming doubled up their LAN capacity, which resulted in twice as many footfalls as last year. The event was almost sold off even before it actually started. Who said gamers can't start a fire? Here we had a horde of passionate gamers.
The vast variety of games caught my attention right afterwards, from Counter Strike to FIFA 13, from DOTA 2 to Tekken Tag 2 and many more! It seemed like the day never ends at BYOC 2013. The organisers added 3 new games and it summed up for the increased footfall – League of Legends/LoL, Counter Strike Global Offensive and DOTA2. The most registration was however received for the three Counter Strike modes – Normal, Pro and Global Offensive.
While I give thumbs up to the gamers who made it there on a sunny day in the capital, the organisers are sheer champions in their own ways too. Managing such a massive group of people was some task, and they managed it effortlessly. From food kiosks to drinking water to even a board of billiards, they had it all according to the gamers' weekend plans. The advertisers and co-sponsors had their own kiosks and demonstrated their newbies to each and every gamer who wanted to feel what Next Gen was like.
I spent most of my remaining time talking to the guys at the Nvidia Kiosk; to start off they spoke in the gamers' lingo alright! They showed me a glimpse of what it is to be like in the future of PC gaming. I have been a console gamer ever since graphics cards and hardwares started getting complicated; as I went for a safer option that didn't require frequent updating. These guys showed me the real intent of Nvidia in the PC category. Precisely the GeForce GTX 780 and 770 cards. The 780 is a current newcomer to the arena and is looking all the way amazing.
However, the talking point was the Nvidia GeForce Experience, which is still in the beta phase and will hit us any day in its full glory. The GeForce Experience is a one click management of your graphics card/hardware/games. This smart device, once installed into your PC, sends your system data versus the game/s you are playing to its mother server (currently based in Russia), matches the optimal system settings based on its gigantic A.I. and optimize your systems as per the game's best running capacity. All this would happen with one click.
This was one of the brilliant things I heard about Next Gen. I mean, no more manual management of specs and other stuff, one click and the game runs on its best quality. It can surely bring the gamer in me back to the good ol' PC. The gamers attending BYOC 2013 are all allowed to play some of their favourite games, like FIFA 13 and Assassin's Creed 3 on some of the computers paired with the 770/780 and GeForce Experience.
Both ASUS and Nvidia are doing a fantastic job in promoting their new or hit products through this event. The gamers are playing on their own PCs for the qualifications round, and as soon as they are hitting the Finals, they are being shifted to the arena managed by the two giants, with only their branded computers and hardwares. The gamers are experiencing smooth, picturesque gaming hours that will surely trigger the buyer in them sometime later on in their lives.
Time flied while I was at BYOC 2013, and in my mind, it is already one of the biggest gaming events I have seen in the country. However, I did miss watching people rivalling each other on a couple of very iconic multiplaying games, like Need For Speed: Most Wanted (2012), Assassin's Creed Abstergo Story (Multiplayer), which might have brought a couple of newly turned gamers to the fray. Counter Strike and Call of Duty are still the most cherished game titles to compete in, as far as my audience feedback goes. Irrespective of whoever wins, this is a big win for all, the gamers, the organisers, the developers, everyone, who still skip a beat for a beautiful gaming afternoon.
To the future of Video Games.
Check out the our gallery of all the pictures around BYOC.

Call of Duty: Black Ops 3 is an upcoming first-person shooter developed by Treyarch and published by Activision. The reveal trailer for the game just featured on YouTube on the 26th April but the [...]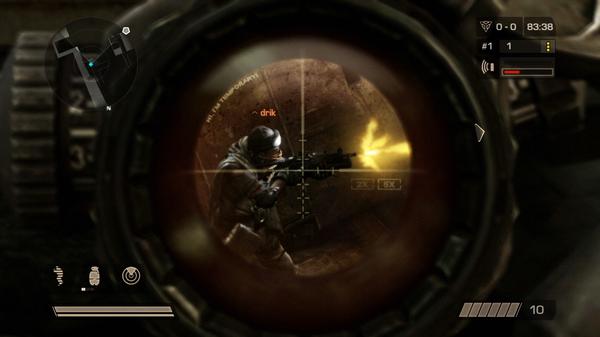 We all can agree on this that FPS (first person shooter) or shooters in general are the biggest genre in the gaming industry. From the likes of Call of Duty to Halo, shooters are the most [...]