Beth: "There are still good people, Daryl."
Daryl: "I don't think the good ones survive."
Life is a lifeless teacher, the one that coins down: here's your turn, now it ain't yours. Through the 26 years of being alive, I have been a slave to my life all the way. Seen all that I could, survive however I could have. Learnt whatever necessary, unlearned whatever was bygone. And when I sit down to escape the cruelest phases of my life, I usually long for a relaxing no brainer session. And while I could have painted the world colourful in those few golden moments, I tend to draw nearer to the raw life that life is, even on the reel. When you do an eight hours shift every day till Friday, you need to unwind it all, by either watching fiction that heals you, or play games that make you a sole conqueror. Instead, I find meandering my ways through the depths of things humane, like death, loss, an instance of love born between two trajectories set amiss. And while I could have set the whole of Atlas burning to the floor in Call Of Duty: Advanced Warfare, I find myself counting the losses I was due avenging in Naughty Dog's masterpiece The Last Of Us. For me, at 26 years of age, post apocalypse is how it is outside my skin. And on the inside, I fight it all to keep it normal.
Post Apocalypse is not just about surviving inhumane monsters or setting government buildings ablaze, post apocalypse to me is the true intent of all human potential. On the positive side, as well as on the bad. I was recently watching the Talking Dead show, and Robert Kirkman, the creator of The Walking Dead series, cited how important it is to lose crucial characters, to make the world look real. How unrealistic it will be to keep characters surviving nonstop, without a single character f***ing up even a bit. I am a fan of Kirkman's works, and I believe that there are a few writers who have the capability to stir up the real and the unreal so legitimately. Robert Kirkman is right up there with the likes of Cormack McCarthy, and his recent interview makes complete sense of two things. Number one, about why The Walking Dead is one of hottest TV shows ever. And number two, why I draw inspiration and soul from a dying world, a post apocalyptic time zone.
If you are a fan of the post apocalyptic world, you will always be prepared to part with the greatest strength that you ever had, no matter how impossible the parting may seem. You would walk right through the heart of a dying America, with a hungry son and a barrel of gunshots to keep you inspired for The Road ahead. You would risk everything, to hang on to something that means more to you than your life. Post apocalyptic fiction gave me enough strength to convince myself to walk through fire. Feels just like yesterday when I got this call from my father after my final exam, to return home, because my mother won't speak to anyone due to some unreasonable illness. When I reached, the maker fixed 6 hours, maybe 7, to set my final moments with my mother. We spoke of things, even though I could see her skipping words in between. I woke up next morning to a cold mother.
Me and my father were two lions of the same jungle, with the bridge of harmony now gone. The only thing that reunited us was his deathbed. After his demise, the negligent halo of protection was gone from my world, and the post apocalypse drew in dangerously close, I can remember telling myself to survive. Survive is what we all do, no matter how happy or gloomy we all are in our lives. And with a f***ed up world like mine, I draw inspiration from all these post apocalyptic drama, where the human being is stripped down to his true self. Where each man fights for his own, each man gets a chance to live in a moment of peace of revelry, until there's none. Nearly all the religious books in the world are clichéd and hysterical, but they also hold the core of human integrity, stories and fables that are meant to make the normal man a superman. Told through struggles, pain and the promise of an imminent eternity.
So I sort of agree with Kirkman that leading characters and people you care for are right to die, your life is written to fall apart at times, and through strength, over and over again, you will testify who you are, and live to celebrate a moment or two. On a June evening of 2013, I unpacked my The Last Of Us Collector's Edition and started my journey as a young Joel. Ten minutes into the game and the only thing I cared for in those minor ten minutes, Sarah, Joel's little daughter, was taken away from me. Heartlessly. With time men have matured, and we have come a long way from games that teach you to kill zombies for no reason to living a real dying story, as of today. Some believe that The Last Of Us is a sugar coated AAA story, with zombies personified in a more creative way to get maximum attention. I think the beauty of a game like The Last Of Us is that it is a dead world, and the little things you do in that world, the people you meet on the way, keep you clinging for life. The same goes for television drama.
I mean who could've thought that an initially niche comic book series, with an even more niche fan following, could make a whole lot of difference in the year 2014? Hats off to AMC and Kirkman for spinning the original story of The Walking Dead, revisiting the best bits from the comics and introducing something absolutely new and intriguing for the newer and old fans. This show is clearly miles ahead of other works of fiction, because apart from the walkers, nothing else is fictional in TWD. While people were getting ready to leave for work on a Monday morning, I was sulking the whole day, trying not to believe what I saw in the Season 5 Mid Season Finale.
Kirkman really fortifies a character, tells his/her side of story, before letting go of the brakes and helping it skid off the rims of our fragile hearts. Shane was undoubtedly the most hated character from the whole series (if you can count Lori out), but that man, in his last days as a human, made me like him for whatever reason he stood out for. Shane is a true example of how a man falls, how a friend can be a spike in your vein. Shane was denied death a lot of times, his integrity and strength keeping the group of survivors risking yet another day. His conflicts with Rick and Lori was surely uncalled for, and a testament of the convoluted society we live and breathe in. And his death leaves room for Merle to replicate the same weaknesses, in a new body. Merle Dixon was a brother like me, surviving the apocalypse with absolutely nothing but conviction, and making sure that his baby brother, Daryl, lives a day more than him. The very sight of a turned Merle, chewing on human flesh while Daryl steps up unaware is one of the most chilling TWD moments ever. Like Merle, I too live to fight for my brother, and know that there will be a day when it will be his, not mine. Would he be alright if I am gone, or gone astray?
Weaknesses show that we are all human underneath the skin. And with Daryl's growing popularity as an inhumane, zombie killing, sexy beast, it was highly important that this TV series exclusive character gets the right kind of attention. Daryl is one of the most vital characters left in the TV series, with Norman Reedus (whom you gamers will meet again in Del Toro/Kojima's Silent Hills) playing his heart out to replicate this rambling redneck. Indeed Daryl is the key asset of the show, splitting zombie necks with a crossbow dart, but he goes through an immense emotional trial by fire, like no other character. It seems that every time the cold Daryl cares for a person, he or she dies. Be it with Carol's daughter Sophia, his own brother Merle or now Beth Greene, the young songbird of the survivors group. He, just like Joel of The Last Of Us, is a survivor made hard by situations, and tries really hard to put his crossbow before his heart. Remember the confrontation between Joel  and Ellie in that cottage, when Ellie goes a little off describing how she too lost people? I can really put Daryl Dixon in that situation now. Heartless as Daryl seems to be, it only takes a songbird to make him alive again. The end chapters of Season 4 built this whole relationship between Daryl and Beth (even though it was for an episode or two), and somewhere deep down, I was revisiting my days playing Ellie and Joel.
Beth was the sanity and purity left in Daryl's survivalist, opportunist life, without people like her he would be just another killer on the loose. Remember how creepy the Survival Instinct game was? Even though most of TWD fans are raging about how easily Beth went down, including me, I can easily point out ten references Kirkman made earlier in the show about the ending. Like Daryl, I had no hopes on Beth, and wished that cute looking, hopeless case, dead already. She was drawing needless attention at Hershel's farm, when the group was already troubled – missing Sophia, shot Carl, Shane's rage, Lori's 'Coral!!!' moments, etc. But over the time, Beth split screen time with the other characters, and from the Prison episodes, emerged as a character who can throw light into this heartless group of survivors. Unlike Andrea, oh how I still hate her! Her blooming relation with police officer Dawn juxtaposes her death in the final moments, and shows yet again how interpersonal relations play an important role in TWD. Trying to stab Dawn with a mere pair of scissors, Beth got shot right between her eyes, and if that scene didn't boil down my tears, Daryl's immediate reaction certainly did.
Besides Emily Kinney, Norman Reedus set things right for one of the losses that I still can't cope up with. And for f***'s sakes, that too for a character who wasn't even in the main fray of the storyline. I tried my best to hold my tears when Maggie's reactions changed from being happy to crash landing on her knees screaming for her dead sister. But I couldn't. It was perhaps the second time in 2 years that I skipped an hour simply brooding and crying over what happened, watched a couple of interviews of Reedus and Cohen (who plays Beth's sister) and sobbed again. I revisited 2013, when I was torn apart by Sarah's death, the cottage confrontation scene and the final escape scene in The Last Of Us. For me, a piece of entertainment should not just be an entertainer, but be able to touch my heart alongside. The Last Of Us and The Walking Dead, no matter how weird it sounds, stands vindicated as my emotional rollercoasters.
I personally don't like to be reminded that I have lost my loved ones, because I'm sure everyone is losing somebody or the other, and loss cannot heal me, yet. Both there is something strangely powerful about a loss. Be it the shot of Daryl walking out of the Hospital with a dead Beth in his arms and Maggie crashing, or me shaking my father's hands one last time before handing him over to the pyre keepers. Death leaves you stronger, and I am sure the survivor group will go stronger from here on. Because once someone told me that my dad's job was easier than mine, I had to live everyday with the truth. My heart was pounding hard, as I raced my way out of the hospital ward with an unconscious Ellie in my arms in The Last Of Us. And I pray Neil Druckmann would think twice before killing Ellie in the touted The Last Of Us 2, or a 3. Or maybe he would leave me, or my character, stronger after the death, like Riley's death or Tess' suicide call. It is a mere coincidence that two of my favourite things under the sun are post apocalyptic works of fiction, and I would like to believe that I have been drawn towards the two for some specific reason. More than death, I found strength and reason in such complex plots, and would want more mature storytelling from the TV shows and video games.
As TWD fans, would this mean the beginning to new, bright things? I'd still not believe so. Kirkman has hinted about the return of Negan, the cruelest antagonist you would ever cross paths with. The group, including a broken Daryl and Maggie, need some respite to heal themselves, for a rough day ahead. Even though the show is rightly criticised for being inconsistent unlike the comic book series, it just produced its spark yet again, something that the comic illustrations are incapable of, like making me sob. I saw this meme in the morning that said that, When Daryl Dixon cries, the whole world cries. And the way Reedus confronted the whole scene, killing Dawn out of a bizarre fit; he is due all that praise. As for Beth, she just made it official that she may have been one of the most unraveled characters in the show, but when it comes to leaving a mark on the bad world, nobody does it better than a pure soul with an honest heart. Thanks for believing that the world isn't dead, gone or bad, for a matter of fact, Miss Greene. Will surely miss you singing in the future episodes.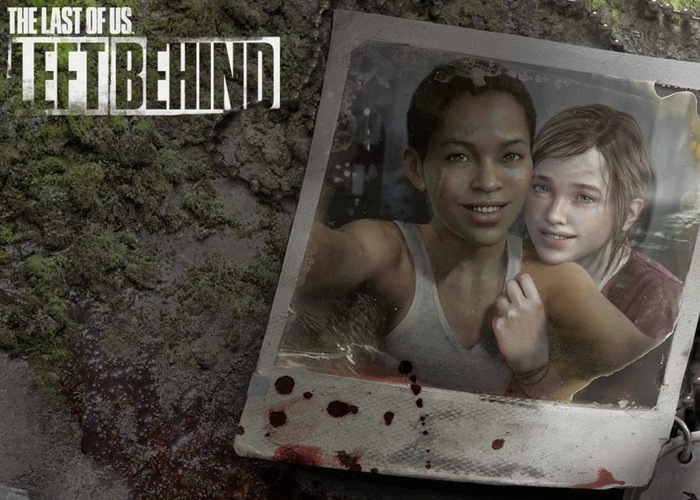 (Spoiler Alert: Contains plots from The Last Of Us and The Last Of Us: Left Behind) I'm not a fan of DLCs, because in my strangest opinion a DLC means that you need to spend an extra chunk of [...]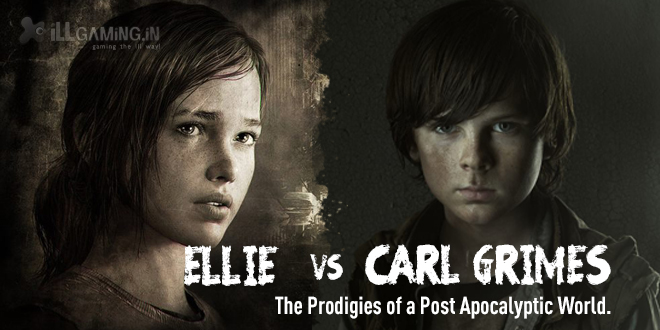 "The child is father of the man." – William Wordsworth. Imagine waking up to one day, finding everything that you know is decaying or everyone you know has gone rabid, trying to eat your [...]