So last time we reviewed the Antec One S3, a budget mid-tower cabinet. This time things are different. What we have is the Corsair Obsidian 750D, a beast, if I may put it that way, when compared to the Antec One S3.
Corsair is a company well known to PC builders. Corsair has built a solid reputation amongst enthusiasts for its offerings in SSDs, cabinets, memory modules and Power Supply Units. Most of Corsair's success translates to the cabinets it manufactures, being known to provide solid performing cabinets with tons of features when pitted against competitors.
Corsair's Obsidian series is its top end range in cabinets which is aimed at system builders. "Corsair Obsidian Series computer cases are designed by system builders, for system builders, with models for nearly any system configuration you can imagine. Rugged steel meets the subtle elegance of brushed aluminum in these world-class PC cases designed to be the foundation of amazing systems." The Corsair Obsidian 750 full tower PC case is aimed at the high-performance user. In Corsair's words detailing the case:
"The Obsidian Series 750D full tower PC case combines generous expansion flexibility, room for advanced cooling options, and an interior that's optimized for fast and easy builds and upgrades. It has a clean, elegant exterior that dispenses with arbitrary plastic add-ons in exchange for the beauty of brushed aluminum and solid steel. This rigid, rugged exterior surrounds a frame that has ample room for high-performance components and the sophisticated cooling you'll need if you're going to push those components to their limits. And, it incorporates a host of clever system builder-focused features, because building a system should be straightforward, trouble-free, and even fun."
I personally own a Corsair Carbide 400R cabinet, which is a mid-tower case and has most features to make for a convenient build. The Carbide has served me well for the past 2 years, I have had no problems whatsoever. The Obsidian 750D is priced more than double to that of the Carbide 400R, so my expectations from this full-tower beast were very high. I was intrigued by what top-money (Rs. 12,000 in this case) can offer. Does is live up? Read on to find out.
Specifications
Warranty: Two years
Dimensions: 21.5 x 9.3 x 22 inches
Motherboard Supports: ATX, E-ATX, mATX, Micro ATX, Mini ITX, XL-ATX
Expansion Slots: 9
Form Factor: Full-tower
Material: Brushed aluminium and steel
Drive Bays: (x2) Modular drive cages house three 3.5" or 2.5" drives each (x4) Tool-free dedicated SSD cages, sideways mounted
Cooling: (x3) 140mm AF140L fans, with room for up to eight fans
Front I/O: (x2) USB 3.0 (x2) USB 2.0 (x1) Headphone (x1) Microphone
Power Supply: ATX (not included)
In and around the Corsair 750D
Sliding the 750D out of its packaging, it is evident of how heavy this case is (almost 10 kgs). The metal construction and the brushed aluminium front panel definitely add to the weight, but that's not necessarily a bad thing. It gives a 'solid' feel to the case. Nevertheless, this is a very industrious looking case, with its sharp and square borders, it oozes an understated class which I'm quite fond of. Hey, even Apple went for the industrial design for its iPhone 5, just saying.
Outside
The front panel gets you two USB 2.0 and two USB 3.0 ports, headphone and microphone jacks, and a power and reset button. The Power button is long, and houses the HDD and power LEDs on its edges, again, a neat design choice. Below the front I/O panel are three drive bays, and below that is the removable brushed aluminium panel.
The front panel can be removed by a light press on each corner. Removing this reveals two Air Series 140mm intake fans and a dust filter. The dust filter is removable and washable. On the Carbide 400R, the front dust filter is not removable and cleaning it was always a pain, so this is a welcome addition.
The top of the 750D also houses a magnetic, removable dust filter. How this works is, the filter has magnetic strips along the edges, and it snaps on the top slot of the cabinet. This filter can be peeled off. A nifty addition indeed, which I've seen for the first time. Makes me want to use the top as a make-do coffee table.
The left side, or the opening side of the Obsidian 750D has a slightly tinted glass window, which gives you visibility of the all the interior components your PC is housing. Personally, I am not a fan of 'windows' on cabinets, but using the Obsidian for a couple of weeks changed that in me. The sight of your PC's insides under full-load operation when benchmarking a game is reassuring. Revealing cabinets always poses the risk of component theft, especially at LAN parties and BYOCs, but I doubt anyone with a cabinet like this would be using it to hop around, it weighs a bloody elephant!
On the rear of the 750D is the generic I/O panel and 9 expansion slots.  The cabinet is painted fully black on the inside. The expansion slot slabs are detachable, a feature we thoroughly missed in the Antec One S3. The rear also houses a 140mm Air Series exhaust fan. There are two grommets alongside the expansion slots, I suspect this is for water cooling?
At the bottom (the underside) there are four large rubber pads, which act as feet. The rubber used is hard, and will keep the case intact. The underside too, just like the Carbide 400R, features a removable dust filter for the PSU. The honeycomb mesh can mount dual 120mm cooling fans inside the chassis.
Inside and building the Obsidian 750D
Opening up the side panel of the Obsidian 750D, the first impression left on me was "Boy is this roomy or what!" There is a certain openness I felt with the 750D's internal layout, that I don't feel even with larger cases. I think this sense of space is mostly owed to the rather simple, no frills, segmented layout. You have the main motherboard area, the area for drive bays, and then the tool-free drive slots, very reminiscent of the Carbide 400R, just two notches up in finesse and customisation.
In the motherboard area, there are a total of five cable pass-through holes with rubber grommets for cable management. The grommets are large in diameter, so you won't have any problems shoving in thick cables. The motherboard mounting tray has a large opening, who's purpose baffled me at first. But during assembling my huge CoolerMaster Hyper Evo 212+ CPU cooler I realised that the opening was made so that you could fiddle with the cooler heatsink without removing the motherboard. Again, an understated convenience which I appreciate.
Moving out of the motherboard section, there are three 5.25″ tool-less internal drive bays, six tool-less 3.5″ drive bays with removable HDD trays that have mounting locations for both 3.5″ hard drives and 2.5″ SSDs and four dedicated 2.5″ SSD mounting locations that are also tool-less, located behind the motherboard tray.
I mounted two of my HDDs in those slots with utter ease, without the use of any tools. I've come to expect this level of convenience from Corsair, coming from a Carbide 400R. My SSD also slotted behind the motherboard area with ease. The same was for my DVD-RW drive. At first I couldn't figure out how to take out the external casing for the DVD-RW slot, I thought I might break it with extra force, but I managed to push it from the inside without causing damage.
I used a single GPU (GeForce GTX 780Ti) configuration, and I mounted it on the second expansion slot. This cabinet can house two more GPUs, but the bottom most GPU might face a problem as there is a chance that the lower HDD cages come in the way. The HDD cages can be removed though, if you're one of those ultra-enthusiasts with a 3-GPU configuration. The clearance for the top PCI-E slots is 460mm, and 360mm for the lower slots. Most cards should fit here, but top-tier GPUs like the GTX Titan or R9 280X might face a problem.
After setting up my CPU, cooler, internal drives, memory and GPU, it was time to do the cabling, which, no matter how feature-full your cabinet is, is always a challenge. Having said that, in comparison with my setting up the Antec ONE S3 and Carbide 400R, the Obsidian 750D was pretty much smooth. The large space definitely helps, but it was the five grommets that made all the difference, including clever placing of the SSD and HDD trays. Clearance options inside the chassis is always something I worry about. My cooler is 160mm fan and it fitted in with ease. Corsair claim there is up to 180mm in clearance, so that means there is enough space for flagship CPU coolers.
The Obsidian 750D is marketed as having full support for water coolers. We don't own one so we couldn't test this aspect. Another thing I noticed, the HDD cages are removable completely, to allow for a variety of configurations. So if you're using a radiator that you want to place at the bottom, you can remove the HDD cages there. This space can support a radiator upto 240mm.
Behind the motherboard tray, you get a clearance of 2.5cm, which is sufficient but not luxurious. I did apply some pressure on the side panel to put it back in it's slot.
While my set-up won't look as neat as the ones shown in Corsair's official website, they're still pretty clean and I like it. I really can't say how Corsair managed such a clean look in the build below, it is something I have to witness in real life to believe.
Summing up the building of the PC and its components, I'd say that it was a less-harrowful experience than when compared with my experience with other cabinets. Like I mentioned before, I've come to expect this level of convenience from Corsair, and the Obsidian definitely doesn't disappoint.
Performance – Acoustics and Temperatures
Motherboard: Asrock Z77 PRO
CPU: Intel Core i7-3570K @ 4.5Ghz
CPU Cooler: CoolerMaster Hyper Evo 212+
Memory: 8 GB Corsair Vengeance DDR3 SD RAM at 1600Mhz
Graphics Cards: Nvidia GeForce 780Ti
Sound Card: ASUS Xonar DX
SSD: Corsair Force 3 64GB
HDD: WD Green 1TB, WD Blue 2TB
Power Supply: Seasonic 850W
Our testing methods involve stressing the CPU using Prime95 for 15 minutes and then recording temperatures. For GPUs, we ran Battlefield 4 for about 15 minutes. Noise is recorded using a PCE-318 noise meter to take readings when idle and stressed.
No extra fans were installed, only the ones accompanying the Obsidian 750D's package. For reference, we use the readings from our tests on the same rig installed in a Corsair Carbide 400R and an Antec One S3 cabinet. All three of these cabinets belong to a different segment, with the Antec One S3 being a budget offering, the Carbide 400R being mainstream and the Obsidian 750D being high-end. The room temperature at the time of testing was recorded at a pleasant 18.5 degrees Celsius.
Corsair cases have a reputation for being the de-facto leader in terms of water-cooling performance, but the same cannot be said for air-cooling. Going into the benchmarks, I had a set of pre-made expectations in terms of air-cooling.
According to the CPU benchmarks, I have to say I am fairly impressed by the solid numbers posted by the 750D. Under load, the CPU is a good 12 degrees Celsius lower than the Carbide 400R, that's a huge difference. At first I thought I was doing some wrong, the difference was overwhelming. So I ran the test again, but I got the same result. I think most of it is owed to the Obsidian roomy insides and ventilation paths. Internal components have more room to breathe.
While the CPU benefited from the spacious interiors, the same cannot be said for GPU temperatures. Ofcourse, the GPU area receives a significantly less draft from the ventilation current. Having said that, the Obsidian still has been the better performer from our other two cabinets.
Our GPU was stressed by running Battlefield 4 for 15 minutes. The Obsidian 750D again takes the lead here. Corsair cabinets belong to the upper echelon in terms of acoustic performance, and the 750D maintains that reputation. At idle, the 750D's noise level is just about the same as the Carbide 400R, but under load is where the Obsidian is a good 6 decibels quieter than the Carbide. Keep in mind though, all three cabinets belong to different segments. We'll have to wait and see how the Obsidian matches against cabinets like those of NZXT's Phantom series, which belong to the same segment and is what we're reviewing next.
Another note on the noise, the cabinet comes with three stock fans, in contrary to two for the 400R and one for the ONE S3. So more fans should translate to more noise, but that law is defied here. There is a certain heaviness with which the Obsidian 750D runs. You can feel the cabinet vibrating at a low pitch, kind of a "thumping" shake, the kind you feel when you play loud and bassy music in your room. This mild and heavy vibration kind of asserts my trust for the cabinet, its a 'stable' vibe, with a monster inside. Think of it as a difference in the build of a Honda or a Volkswagen, the difference is day-and-night.
Conclusion
Corsair designed the Obsidian 750D with a philosophy, to make for a convenient, high level build, and they've followed up with it till the end. No matter how many internal components you have, the Obsidian 750D will just swallow it in without causing as much as a twitch. This case is compatible with virtually every motherboard form-factor, and can take in a three-way SLI GPU configuration without as much as a hiss. Even with so much finesse in the build, Corsair manages to keep things absolutely simple and elegant.  I fitted my two SATA hard drives, one SSD and one optical drive without using a single tool. Building the case was a not a chore, it was more of a pleasure which I'd not hesitate to do-over again.
Cooling and air-circulation wise, Corsair included three AF140L mm fans and air-filters in the front, bottom and the ceiling. All the filters are washable and replacable. There is simply nothing more I could have asked for, they've got pretty much everything covered. You even have space for installing radiators at the top and the bottom. If you want more, Corsair says that the 750D fully supports water cooling, we're yet to test this because of the lack of a water cooling system.
Beauty lies in the attention to detail, and Corsair clearly has given a deep thought into the designing of Obsidian 750D. The interiors are all black, including the cables. The segmented interiors are highly customisable, the hard drive bay sector is removable.
If looks are important to you, you'll be more than pleased by the Obsidian 750D's looks. The aluminium brushing on the front panel looks sexy. I've always had people comment on how good "that big cabinet" looks. It's industrious and understated, exactly the way I like my things to be.
The price point for the Corsair Obsidian 750D sits around INR 12,000. This is asking for a lot of money, but rest assured, if you're building a system that can fully make use of all the 750D has to offer, you needn't look elsewhere. This is the ultimate solution for anyone looking to build a system with lots of cooling options, easy cable management and convenience in organisation.
What's iLL
Looks to kill
Attention to the little things
Extremely easy to build
Plethora of ventilation options, and included dust filters at every intake
Tool-free hard drive and SSD options
Spacious
Sturdy build quality
What's not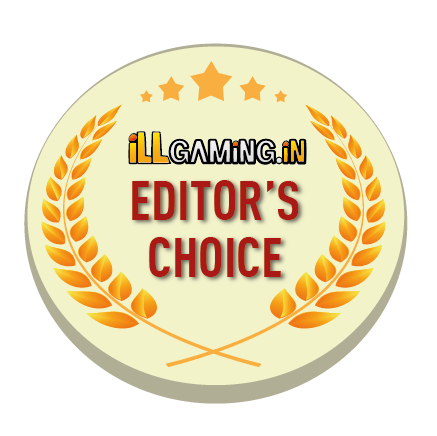 Some more clearance for cables on the back of the motherboard would be welcome
Glass side panel flexes a little
Mounting holes missing for XL-ALX motherboards

The Corsair Carbide 400C is advertised as a "compact" mid-tower case, aimed at builders looking to save space while providing all the performance and expandability of a full-tower [...]

The ATX Mid-Tower has always been a favourite of PC builders, which is no surprise considering its 'sweet-spot' size. It can be transported with relative ease, while still managing to [...]

Corsair are one of the most well known component manufacturers in the market. They have been producing good quality PC cases for a long time and synonymous to the product. While we often see [...]