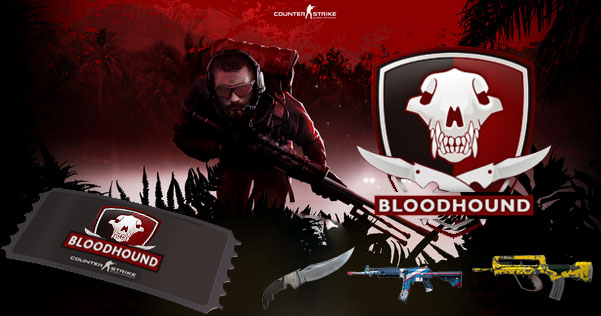 Counter Strike: Global Offence has received a major update called "Operation Bloodhound" that grants all users free content. This includes six community maps: Agency, Resort, Zoo, Log, Rails, and Season. In addition to the maps, all players will now have the ability to improve their Profile Rank by earning XP. Increasing your Profile Rank, your CS:GO profile will evolve to show off your new title and icon. The first time you rank up each week will earn you a weapon drop.
Not all the content is free though as buying the optional Operation Bloodhound access pass ($6 – 7) would grant access to the update bonus, which consists of an upgradeable Challenge Coin, two campaigns of missions that reward additional experience points, the Operation Bloodhound Case and weapon drops, and a journal that contains Campaign Overviews, an Active Duty Scorecard, an Operation Scorecard, and Friends leaderboard.
Falchion Weapons Case contains a chance to unlock one of the 16 community-created weapon finishes, as well as a chance to gain a new (and deadly) addition to the knife family: The Falchion. This wicked blade can only be found in this operation exclusive case.
Complete details about the update can be found on the official site here.


Pros of Counter Strike: GO get ready as GameGod will be hosting a tournament starting May 18th 2015. A total of 5 Bi-Weekly Cups will be held with a total cash prize pool of over INR 2,00,000. [...]

ZionRAM, a home grown memory manufacturer, have announced that they will be sponsoring the eSports organization 'Team Brutality'. Under the sponsorship program Team Brutality will be [...]

Logitech India has announced the third edition of its eSports event "Logitech G – Free2Play" along with eSports Interactive Entertainment, citing "promotion of culture of [...]