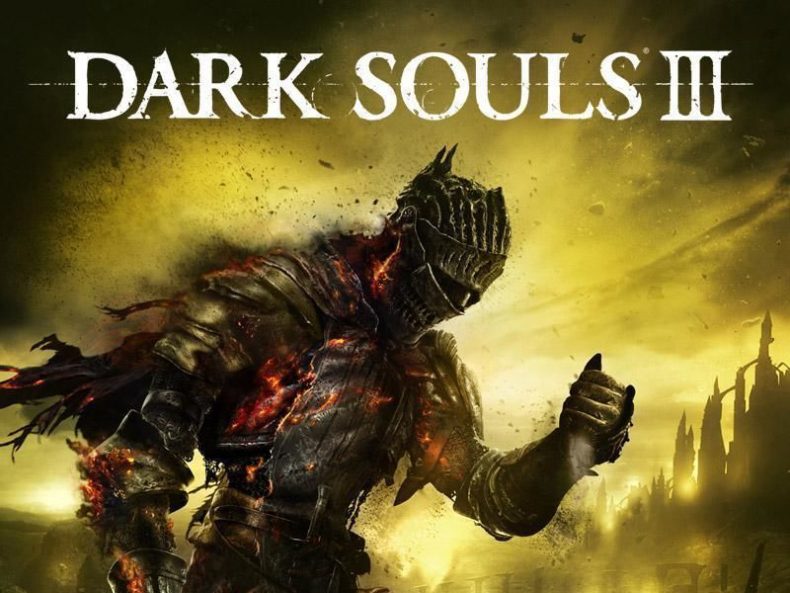 Souls till I Die.
What's not so great about being thrown into a dark, murky land; full of obscure surprises and alluring traps? In order to play and understand Dark Souls, one must take each step with a motive. For Blighttown in Dark Souls 1, what pushed me forward was the dream to swing Queelag's sword; for Iron Keep in Dark Souls 2, it was the Zweihander kept right next to the pillar that led to the Smelter Dragon's chamber. For Dark Souls 3, I'm going with multiple motivations, intertwined with my experience of the previous Souls editions. And with each death count, I'm coming close to a rare vindication; as I hug my soul and hammer those buttons, and repeat: Souls till I Die. I'm an affluent Souls veteran and this is my night to die.
I've had this feeling, multiple times, while playing Souls games, that I'm the rot of the world, instead of being its messiah. Maybe the fallen Lordran wanted to stay that way, maybe Vendrick wasn't supposed to be slain, and maybe, maybe Lothric hates my sight too. Remember Patches, I imagine myself to be the real Patches. So each time I die, I feel Lothric has won its war, and each time I succeed, I feel like the antagonist is coming closer to his plan of mass plundering.
I share an equally complicated relationship with Dark Souls, sometimes it is hard to interpret the real essence of what we feel. At times we both hate ourselves, Souls kills me off a ledge, and I too switch off the console straight from the plug. But other times, we absolutely love ourselves, mad, rabid love. I swing my blades, in a state of rage, as an arena boss falls at my toes, Souls announces: "You Defeated." This tough love often keeps me awake at night, as I restlessly think of a different way to beat a specific boss. I drift away from the computer screen at work, with my mind stuck on "Bloody Capra Demon!"
Dark Souls is the difference between a good song stuck in your head and a great song that will stay in your memory forever. It is not a whim, or an infatuation because of an over-powered weapon, you barely go on a frantic spree; for all the things Dark Souls deny you, you find yourself coming back harder.
For all the things Dark Souls keeps as a secret, whether the main story, or the quest items, or where you should go next, or what to do now since you've hit a dead end with two bird like demons trying to scratch your back, it is your becoming. I howl and scream and after two quick deaths, I find a way to dominate the road. And here I am saying this, despite the horrors at Sen's Fortress, Dark Souls 3 is the most unpredictable edition in the series. I have a thing to read up people's progress with Souls a lot, and that's when I saw streams about a certain Road of Sacrifices and a Cathedral of the Deep. Heard the location was heavily guarded by mercenaries, swampy and slow to traverse, of course with gigantic crab like creatures giving your Ember form no respite. And here I was, blazing through it, unscratched, as I lit up 3 bonfires in a matter of 20 minutes. I call it fluke, mostly.
For Dark Souls, the worst can never be over. You'll be continuously invaded by scorned phantoms, plunderers aplenty and a host of enemies that will force you to stub out the cigarette you just lit. A lot of wrongly interpreted articles quote the Souls series to be one for the veterans, who can truly stand up to the expectations of Dark Souls. For me, I always start as a lousy casual in every Souls game, sure I know the mechanics and basic to-do. But each new edition piles new expectations on me, with new kind of challenges. So unless I man up and learn from experience, I can't call myself anything, especially a veteran. Why Dark Souls is the closest to my heart? Because despite all the old familiarities of Dark Souls, it somehow breathes fresh air in the way it relentlessly teaches you how to own the world where you don't belong.
Dark Souls 3 gets even more tactical than any of its predecessors in multiple ways. One of the latest additions that got me thinking twice before leaving bonfires was the Estus Allocation. Unlike Souls 1 and 2, now even Mana is a thing to be managed. Skipping stamina bars for a newly added Mana slot, Dark Souls 3 also allows one to allocate ratio between Health Estus and Mana Estus. This allows a Sorcerer to skip more health for more Mana and a warrior for vice versa. Unfortunately, I was an Assassin, a new class that has inclination towards Dexterity based weaponry and basic sorcery. For me, the Estus Management was not only new and intriguing, but also fruitful, as I would get picky about certain locations and bosses. Old habits die hard, but with the Souls series, blending the new with the old is a seamless classroom lecture. The teacher being death.
As I plan to hammer more hours this weekend before deducing what the score will be like, I'd like to be fully convinced that I've seen the best of Dark Souls 3, before that, there is no point of view. So here I am, perched on the tallest of my killings, a fallen Crystal Sage who almost had my hunger snapped, ready to go down the same old road again. I'm expecting a Sen's Fortress to lure me in straight, axe me into two, rolling down a giant boulder my way and sending shivers and rage down my spine. I am fully aware of what Dark Souls 3 is going to bring, and ever since my Blighttown days, I've been up for it. Wielding an Uchigatana and having a distant hope of discovering at least one new bonfire before taking a break for dinner, here I go, plundering through the new world Miyazaki raised, only to fall.
You may have faced the worst of Boletaria, you may have become one with the lores of Lordran, you must have travelled north on one rainy night and took down the whole of Drangleic, but it isn't [...]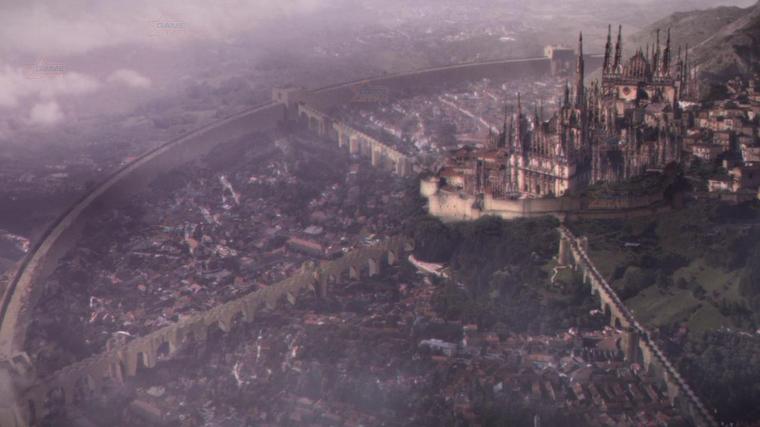 Here's one more of those conversations exchanged between Tathagata (T) and Sahil (S), the ones that define the depths of fanboyism within the iLLGaming Panel, ranging from Far Cry to the obvious [...]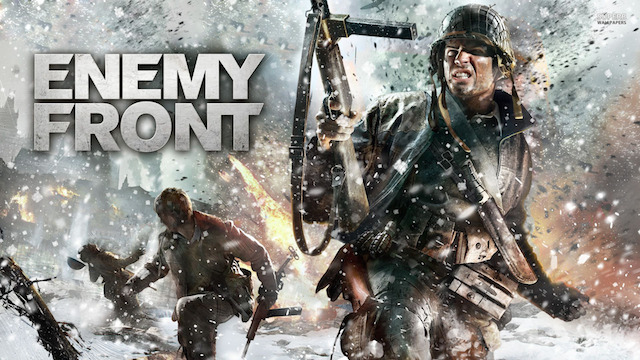 Title: Enemy Front Developer: CI Games Publisher: Bandai Namco Games, Origin Marketing (India) Platform(s): PC (reviewed), PlayStation 3, Xbox 360 Genre: FPS Price: ₹1,499 (PC), ₹2,999 (PS3 and [...]