Piracy has been a concern for a long time, especially in India, and there have been many attempts to curb it with different forms of DRM to gameplay restrictions. Recently we have also seen a better alternative that the community had been writing on stones and throwing at windows of major publishers to implement like better distribution and better prices. All of this has been possible due to game distribution going digital. There are more choices with the consumer than ever before and he is no longer limited to the shelf stocking of local stores and aggressive marketing campaigns and instead relies more on direct means to hype about the game like trailers and gameplay footage. With the average Internet connection speed on the rise in India and the rise in popularity of youtube and video features increasing digital consumption is a media that is gonna increase. Provided the added benefits like abundant availability and cheaper costs I would like to bring to your attention some of the most popular and reputed online stores to spend your hard earned cash on for entertainment.
Exclusive Stores
To start of the list lets begin with game that are locked with exclusive stores mostly run by publishers.
Origin (formerly EA Store) is a digital distribution, digital rights management system fromElectronic Arts that allows users to purchase games on the internet for PC and mobile platforms, and download them with the Origin client. Origin features social features like profile management, networking with friends with chat and direct game joining along with an in-game overlay, streaming via TwitchTV and sharing of game library and community integration with networking sites like Facebook, Xbox Live,PlayStation Network, and Nintendo Network. The overall perception of the store has been genrally negative. With EA being the worst company in America 2 years in a row. 
Steam is a digital distribution, digital rights management, multiplayer and communications platform developed by Valve Corporation. It is used to distribute games and related media online, from small independent developers to larger software houses. Steam provides the user with installation and automatic management of software across multiple computers, community features such as friends lists and groups, cloud saving, and in-game voice and chat functionality. Steam has an estimated 50–70% share of the digital distribution market for video games. 
Early acess
Desura is a community driven digital distribution service for gamers, putting the best games, mods and downloadable content from developers at gamers fingertips, ready to buy and play. The aim of Desura is to provide gamers with a dependable interface which delivers the content they want to play in the quickest cross-pc way possible. At its heart is a digital distribution application which can serve (and patch) games, mods and addons to its members. 
Incase you are feeling brave and there is a game on the list that you really want to see happen. There is kickstarter, not only will you get the product at a great discount, with the possibility of additional merchandise, before everyone else but your funds will directly impact the making of the game. Although a word of caution, Kickstarter is quite similar to a random lottery or gambling as you never know what will come out of the other end as the project being funded are in the really early stages and most of them are just in concept form. Kickstarter is a new way to fund creative projects. 
Specialty Store
Forget activations or malicious DRM – every game on GOG.com is 100% DRM-free, Fair worldwide price and equal worldwide availability, With games on GOG.com we bundle exclusive content as free bonus downloads. In order to ensure compatibility with newer versions of Microsoft Windows, some games are pre-patched or bundled with Open Source emulation and compatibility software, such as ScummVMand DOSBox. 
GamersGate  is a Sweden-based online video game store offering games for Windows, Mac OS, and Linux and electronic guides via download. The system uses a small program downloaded for every game that only works for getting the install files to the customers computer. Upon completion, the user installs the game and the downloader may then be removed from the computer. CEO Theo Bergquist has touted the client-less feature of GamersGate as a way to distinguish it from more dominant video game distribution platforms like Valve's Steam. 
Bundles
Royal indie bundle
Indie Royale is an indie game bundle website that offers up multiple top-quality indie titles every two weeks for you to purchase at seriously silly prices. All you need to do is pay the price stated – or pay more – and the games currently featured will be yours to keep forever. The point of Indie Royale is to put the spotlight on those indie titles which provide fantastic experiences, but may well have been passed over by a good portion of the mainstream gaming public. If you purchase an Indie Royale bundle, you can be safe in the knowledge that you're not only getting multiple brilliant indie games – you're also supporting worthwhile developers.
The Humble Bundles are a series of collections ("bundles") of video games, music albums or eBooks that are sold and distributed online at a price determined by the purchaser. The bundles are typically offered on a semi-regular basis during a two-week period; sales often include bonus games or media offered mid-week through the sale for those that have already purchased the bundle or otherwise pay more than the average. 
Tradeing
GameXS.in is an online store dedicated to gaming and gamers in India. With a massive collection of new and pre-owned games GameXS.in aims to create a destination where you can get the games of your choice, whenever you want them. They also bring to you the unique opportunity to sell your games from the comfort of your home – and get paid in Store Credits or Cash. They are not a video game rental service and do not provide Xbox 360 or PS3 games on rent. All games sold at GameXS.in are original and guaranteed to be working perfectly. 
Green Man Gaming is an online downloadable PC games retailer launched in May 2010. It allows its users to download games with SecuROMDRM. Some games can then be traded back when the user has finished with them for credit to use towards other downloadable content on the website. This works by deactivating the activation code required to play games online, which is then re-sold as 'pre-owned'. Because the only aspect of the downloads that are classified as 'pre-owned' is the previously used activation code, the website can be used as a rental service' and as the actual game downloaded will be new to the player, the status of pre-owned 'makes no difference to the end user'. 
What differentiates Games Inc is that they bring the buy > trade> buy model to India to help you get the maximum value for your money. Provideing gamers with the opportunity to trade in your old games. For each game you trade in you get INR allocated to your wallet. You can use your money to discount any product (with no restrictions on what you can buy: consoles, accessories, new games, old games). And if you have more credit than the cost of the product you want to buy – you get it free. In Delhi they also offer to pick up the game at your doorstep. At the moment, they accept PS3 & XBOX360 games. 
Compare
Junglee is an online shopping service by Amazon which enables customers to find and discover products from online and offline retailers in India and from Amazon.com. Junglee organizes massive selection and multiple buying options from hundreds of sellers, and leverages Amazon's proven technologies and millions of customer reviews to help customers make smart purchase decisions. Get detailed information about products through our product pages and read what other customers are saying about a given product. You will see reviews written by Junglee visitors as well as millions of real-time customer reviews from Amazon.com. Evaluate buying options from multiple sellers and find the seller who best meets your needs based on price, shipping speed, shipping and return policies, and location. For sellers with physical stores, use the store locator to find the most convenient store location. Once you make a purchase decision, you can visit the seller website or the physical store location to complete your purchase. 
Indian e-Stores
Launched in January 2008, naaptol has grown to become one of India's largest comparison based social shopping portal. A one-stop destination for shoppers, merchants and market enthusiasts, that binds buyers and sellers in a lucrative network. Naaptol online shopping Pvt. Ltd has been helping customers get the best of online shopping by helping them choose, compare prices and get the best of their money. 
The biggest emart in india Flipkart offers video games as well as hardware solutions with home delivery for both PC and consoles. The games sold are Disk based physical copies. With the website oftern offering many discounts and preorder bonuses it makes it really simple to get good offers. Combine that with a wishlist system and their virtual wallet where you can combile items and hardware together makes this a very convenient place to shop.
Special note
– You do not always need to buy games from a store, many developers like blizzard and arenanet (guild wars) release digital copies of their games directly from their own website. Similarly many inde titles follow the same suite and often you can find DRM free copies of games which otherwise are locked with steam.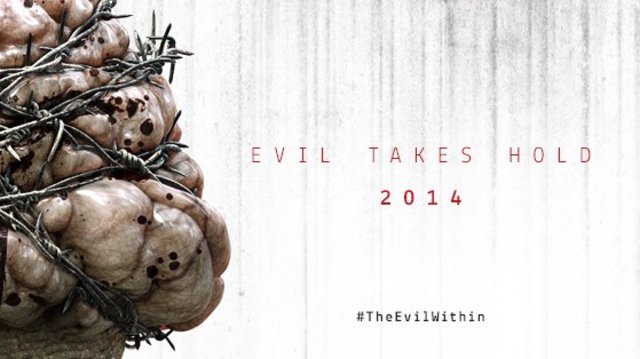 "Well, where a bad thing happened. That was in Room 217, and I want you to promise me you won't go in there, Danny. Not all winter. Steer right clear." ― Stephen King, The Shining I like [...]