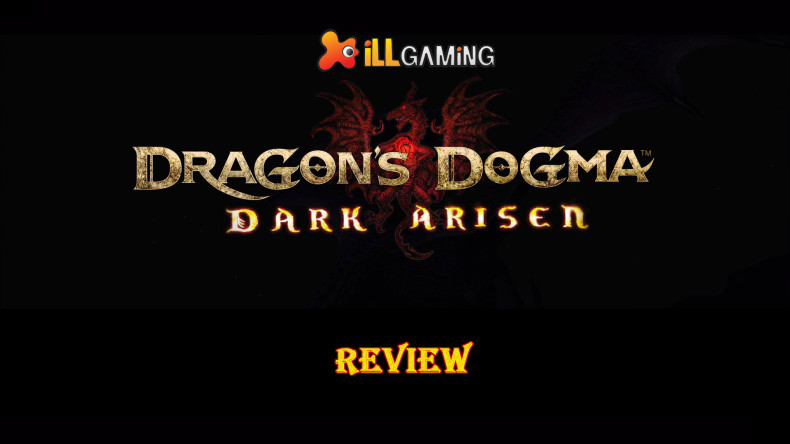 The iLL Fact Sheet
Item Reviewed
Dragon's Dogma: Dark Arisen
March 16, 2016
Platform
PC (Reviewed) [Previously released on PS3 and Xbox 360]
Release Date
January 15, 2016 [Previously released on PS3 and Xbox 360 on May 22, 2012/April 23, 2013]
Price
₹1499 (PC) [₹1799 on PS3 and Xbox 360]
After becoming a cult hit on the older generation of consoles, Dragon's Dogma makes its way to PC as Dragon's Dogma: Dark Arisen that includes all the content from the console release. From the first time you load it up, you can be sure of one thing; this game has its quirks and over time you will grow to like them. Or hate them, as the case may be. After all, it's not every game where the starting screen has an option titled Main Menu that then takes you to a menu where you can start a new game or continue where you last left off.
Dragon's Dogma: Dark Arisen is quite an expansive Role-Playing Game (RPG) with one distinctive gameplay mechanic in the form of the Pawn system. As you build your character, you also build one Pawn, called your Main Pawn to aid you in your adventures. Your party of four is completed by hiring two other Pawns, which may be created by other players or generated by the game itself. The Pawn system is really brilliant in that your Pawn learns from your actions in the game. It learns how to behave in combat, how to counter various enemies, what to do in a quest and how often to shout advice. Your Pawn can also be hired by other players and it will bring back knowledge from adventures in their worlds. This can be useful if you get stuck in a quest or encounter a new enemy that you don't know how to counter. Pawns can also find hidden loot in the game world.
Pawn Training is a metagame in itself and you can instruct your Pawn to behave in certain ways or purchase potions that will enforce these behaviours. However, as the Pawn learns from your actions, its behaviour will change over time. Since hired Pawns gain no experience, nor do they level up, you will be better served by hiring Pawns that are a few levels above your current level in the game. Dragon's Dogma: Dark Arisen is built to be ideally played in online mode and you need it to be able to hire the Pawns of other players. While the Pawns generated by the game in offline mode serve well enough, Pawns built by another player are superior in terms of their skill distribution, provided the other player built them right. Pawns can be hired from these marked stones in the game called Rift Stones, which also serve as a checkpointing mechanism when you enter one. While Rift Stones offer more functionality, such as searching for suitable Pawns or browsing the top choices of players around the world, one can also hire any Pawn one meets on the road in Gransys. When dismissing a player-created Pawn, one can also send a gift for their creator as well as rate the Pawn and offer feedback. Equipping a hired Pawn with gear also gifts that gear to their creator. The game safeguards against gear theft by sending any items you unequip back to the inventory of the Pawn's creator. Hiring Pawns requires a currency called Rift Crystals which are earned during the game or brought back by your Pawn from their adventures in another player's world.
The character creator in Dragon's Dogma: Dark Arisen offers quite a lot of options to customise your character and your Main Pawn. Curiously, while you can assign a voice to your character while creating them, they will remain mute for the majority of the game, staring blankly even in cutscenes. An interesting twist that the character creator brings to the game is that the carrying capacity of a character or Pawn is directly proportional to their height and weight. This means that tall and fat Pawns will carry more loot than short and slim ones. You can change the cosmetic appearance of your character or Pawn at a barber shop, but these body attributes can't be changed later on.
The world of Dragon's Dogma: Dark Arisen is the duchy of Gransys, which is a peninsular region with mountains on its northern and western frontiers and an extensive coastline comprised majorly of cliffs along the rest. The Dark Arisen expansion on the consoles also added the mysterious Bitterblack island, which is a challenging dungeon more suited to endgame exploration. While the game world is quite sizeable, you must traverse it on foot. The original game featured a limited fast travel system consisting of single use ferrystones and portcrystals. There were permanent portcrystals in a few limited locations and your character, called the Arisen, can plant more around the world as they find them. The expansion grants you an eternal ferrystone that can be used unlimited times, so fast travel becomes easier in the PC version. The world has a day/night cycle with some plants and enemies only available during either daytime or night-time. Combat difficulty also rises during the night and one must equip an oil-fed lantern requiring timely refills to see in the dark. The enemies in the game world reset after a while so you will always have a busy journey whenever you return to an area after some time. Since the enemies do not scale with the player level they can quickly turn from a barrier to passage to a minor speedbump in your journey.
The world of Dragon's Dogma: Dark Arisen is also filled with a few boss enemies that also respawn after a while. Every boss has its strengths and weaknesses and the game will make sure you learn them through either the instructions shouted by knowledgeable Pawns or though self-discovery. One can also climb these giant foes to strike at their weak parts though one must be wary of being swatted away like a fly. This system can make every boss encounter seem unique and not feel repetitive, though boss attacks get predictable after a while.
Dragon's Dogma: Dark Arisen offers three core classes of Fighter, Strider and Mage initially, though you can change your vocation after hitting level 10 to an advanced class for each of these or a hybrid class which includes attributes from two of the three core classes. Pawns cannot choose a hybrid class and are limited to six classes, but Arisen can choose from each of the nine classes at any time during their journey. The gameplay is all about experimenting with different classes as you progress, since one has 200 levels and can easily max out a class, learning all its skills and abilities, within some 30 levels. In terms of moves, one is only limited to six active abilities, though one can also unlock certain passive abilities. The Mage class is the only one that can heal, so other classes must rely on consumables to maintain health during a battle. A Mage's heal ability cannot restore the full health of characters and Pawns however. The game has a selective healing system where some damage is temporary and can be magically fixed, while some damage will not be recovered without using a consumable, levelling up, visiting one of the rare healing springs or resting.
The crafting system in Dragon's Dogma: Dark Arisen is quite extensive and though you might be tempted to sell off junk early in the game, it is wise to hold on to it and deposit it in the nearly infinite inventory offered by the game's innkeepers. This is because weapon upgrades and some subsequent sidequests might need that junk in order to complete. The Weapon upgrade system is a curious three tier thing where you can directly upgrade to the top tier or upgrade incrementally, though you will end up paying more for the latter route. The crafting system will usually combine two objects in your inventory to craft something new. One should be careful while crafting since some chains are cyclic and you might just end up wasting a bunch of items by interconverting them. One should also watch the weight of their characters and Pawns' inventories and distribute items to keep the weight balanced. The more weight you carry, the slower you will move. Mind that you don't hand some sidequest critical consumables to Pawns, as they may use these in combat.
As mentioned earlier, Dragon's Dogma: Dark Arisen has many quirks. One of these would be the glowing rocks that one might see littered around the world. These are not for collection or mining, but rather for throwing at enemies. Some consumables are time sensitive and may turn sour or rotten unless combined with an airtight flask to preserve for a longer period of time. One can also use bottled water from a healing spring to restore these items to their pristine condition. One must have a pickaxe to be able to mine the ore deposits that can be spotted on cliff sides or inside caves. However, the game lacks the ability to swim in deep water and explains this using a monster called the Brine. Falling in deep water usually means the Arisen wakes up later on some distant shore. If a Pawn is lost to deep water, it can only be restored by visiting a rift stone.
Dragon's Dogma: Dark Arisen offers a harder difficulty mode, a New Game Plus mode as well as a Speedrun mode for interested players. It can be quite easy to miss sidequests from NPCs as they do not show up on the map. Some sidequests will disappear after progressing the main storyline beyond a certain point or by failing to talk to certain NPCs at a certain time in the game. NPCs offering a sidequest have a green marker above them. NPCs that can help in the currently tracked quest will have a Red marker while those from untracked quests will have a Yellow Marker. NPCs that you must talk to in order to complete a quest and receive the reward will have a blue marker. However, this will only appear if the quest is being actively tracked, especially when the NPC in question is also needed in other quests. Note that your Main Pawn only gets complete knowledge of a quest if you talk to all the related NPCs rather than taking shortcuts.
There is an affinity system in Dragon's Dogma: Dark Arisen that involves talking to and gifting the NPCs to get them to like you. Alternatively, you can turn them more hostile by attacking them unwarrantedly. Shopkeepers with an affinity for you are likely to offer more discounts and even some rare items. Hitting NPCs in the capital city of Gran Soren will get your Arisen arrested and thrown into the Dungeon, as will getting caught trespassing the palace grounds at night. The affinity system is important to the game's story as well.
In Dragon's Dogma: Dark Arisen, there is a two-fold save system in that the game will save your progress on demand and load to the last save point should you die. The game also autosaves after key moments in a quest. The game also implements checkpoints which supersede your save if you choose to return to them. So if you mess up, you can potentially roll back to the last checkpoint. The online oriented nature of the Pawn system means that the game will restrict you to only one save slot. Some of the main quests in the story will also serve as hard checkpoints and may cause some quests to fail if these haven't been completed before triggering the main quest. While the game does warn you about this for some quests, it may not do the same for others. Checkpoints are also created every time you touch a Rift Stone to enter the rift.
If you're wondering why the main character is called the Arisen, it is because the lore of the game tells us that the Arisen are chosen humans whose heart is stolen by the Dragon and thus, they will always be forced to seek out and challenge the dragon. While they can die of bodily harm, Arisen do not age and are immune to disease and death by natural causes. Also, the Pawns of the Pawn Legion are naturally drawn to Arisen and will obey their every command. Each Arisen will also gain a main Pawn. The game doesn't have much lore to read per se, but item descriptions are helpful enough to denote which items make suitable gifts for whom, as well as indicating if an item can be used for crafting or upgrading weapons.
Dragon's Dogma: Dark Arisen's story has some dark tones to it and isn't purely a good against evil tale. It's more of a hero's journey as they delve into the dark secrets and mysteries of the game's world. It's about leaving behind an idyllic life to embark on adventures and see the world. It's about a nobody affecting the politics of a duchy. And you must slay a Dragon making morally ambiguous choices along the way.
Speaking of the PC port, the graphics have received a major uplift. However, compared to the visual beauty of more recent releases, Dragon's Dogma: Dark Arisen's graphics look a bit dated. The shadows look a little too dark in places, especially on the faces of the characters. There were no game breaking glitches or bugs encountered in my playthrough, which indicates the robust quality of the port. The Main Menu theme music is new, though the song from the console release can be easily modded back into the game. The Soundtrack is nice, but nothing memorable besides the menu theme. Sound effects are well done, but there are some lip sync issues for the dialogues.  The UI is organised and uncluttered as are the various ingame menus.
Character Movement in Dragon's Dogma: Dark Arisen is based on a stamina system, which also limits the casting of magic spells. While the game may not indicate it easily, one can traverse the rooftops in many of the game's locations. In fact, some areas are only accessible by going over the rooftops. One of the Frost spells can also create a stepping block to access some tricky areas, though this system is only active in specific areas. There is no parkour though and no helpful handhold if you accidentally slip down an edge. You can pick up and carry both dead and live enemies of your size. Live enemies will start to struggle after a bit causing you to drop them, while dead enemies will start vaporising after a while. You can also carry NPCs but they will usually be upset at that.
All in all, since iLL had missed out on putting up a review of the original console release, this piece seeks to rectify that oversight. In keeping with our remasters and delayed ports policy, however, this release gets no score. iLLGaming rates the PC release of Dragon's Dogma: Dark Arisen as
RECOMMENDED
as the gameplay is still solid enough to make for a fun experience, despite all its quirks. The graphical overhaul might appeal to returning players who played the Console version, though newcomers might not be as impressed. The stability of the port was quite impressive and the amount of content offered by the game is quite significant.
Summary: Dragon's Dogma: Dark Arisen is an excellent port of a quirky, engrossing and fun RPG, that features a unique gameplay system and remains an unmissable game for fans of the genre.
What's iLL
+Multiple choice of vocations that can be interchanged
+Pawn system is really impressive
+Diverse game world
+Stable Port
What's Not
-Quirky game systems take time to get used to
-Playing offline feels handicapped
-Sidequests are easily missable
-Restrictive Fast Travel

It feels good to be reviewing a fighting game for the PC. The coveted platform is seriously lacking in this genre. Street Fighter V, in that sense, is a welcome addition, and really, a pleasure [...]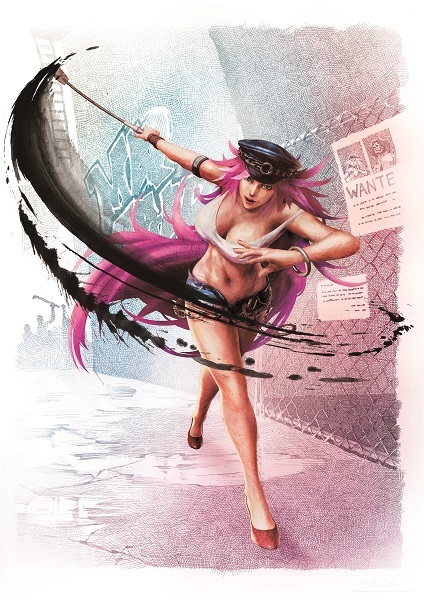 Capcom announced a new version of Street Fighter 4 just a few hours ago at Evo 2013, the world's biggest e-sports event. The new revision is called Ultra Street Fighter 4, and will be [...]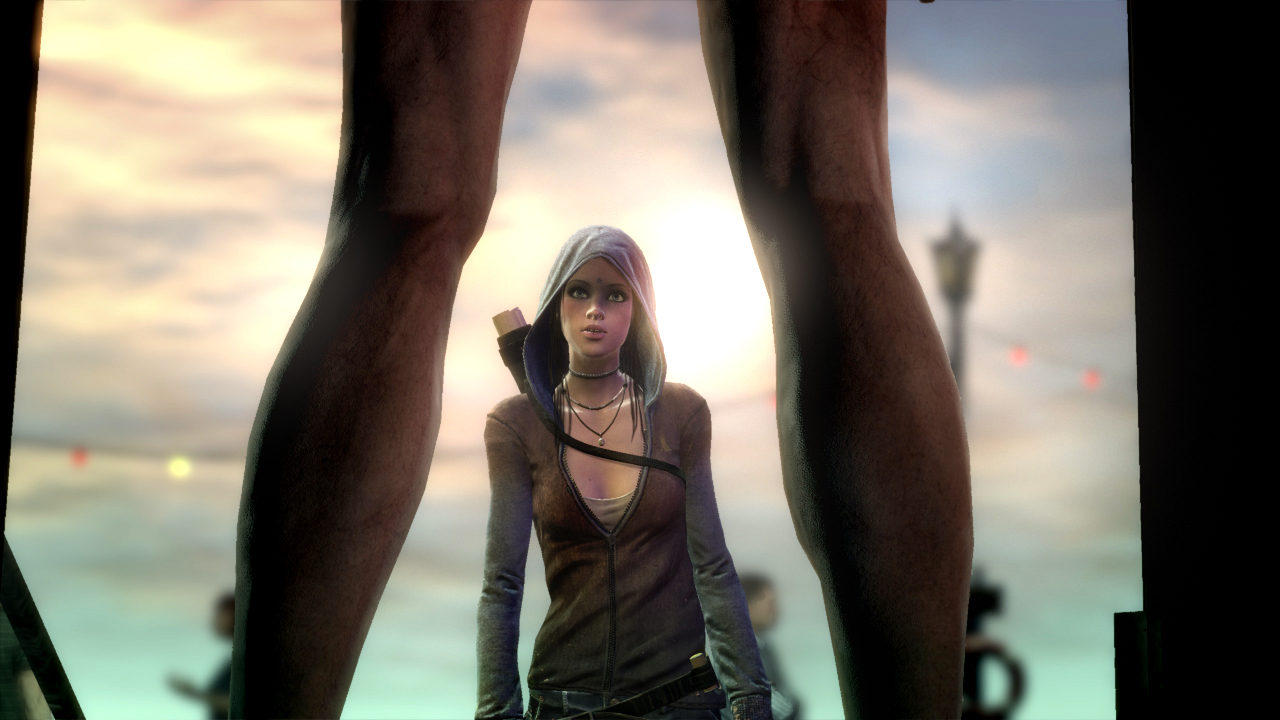 If you're the sort of person who scrolls to the end of a review after skimming the first few paragraphs, you're in for a mild shock. Reason being, we'll be using those opening salvos to [...]