"Dubstep Required Ahead. Be wary of the Bass Drop."
– an ancient message.
Suck at Dark Souls II? Does every Drangleic fog door scare you? Does every dark spirit invasion make you run towards a hiding spot? You need to man up to the challenge with your head bustling with noise and your blood streams boiling with fury and vengeance. You basically need to let yourself drown in that pool of resignation and dark seduction, you need to bathe in your fear and make a unique mask out of it. Life isn't a movie, it surely doesn't come with background track, but if you manage to pick up pieces and arrange them according to that divine intervention, you may carve out a high adrenaline, full volume, rollercoaster ride. Next time you are little less undaunted before summoning a dark spirit, or casually frightened to see a fog door or a phantom pair, make sure you play the following super awesome unofficial Dark Souls II anthems and let them ram the insides of your head. After all, a little background track before an epic scene didn't hurt any Transient Being; as you watch the world around you crash at your fingertips.
Everyday is Exactly the Same, Nine Inch Nails (Sam Fog vs Carlos D Mix) – Let's Dance Horseman!
The way I remember facing The Executioner's Chariot for the first time, is painful, and yet it is the benchmark of boss level designing coming straight after the Taurus Demon in Dark Souls IMO. The sequence tests one with tight spaces and respawning skeletons, and a huge chariot with a lance attached to its rims that can kill you with one blow if you do not find a gap in the wall to hide. If you are claustrophobic like me, well, it might be your last dance. If you are coming to the boss arena without a human phantom from the nearest bonfire, you are officially screwed, not to forget the tall men and the dark spirit/phantom you meet at the gate. But for those who truly understand the meaning of this franchise, the ones who keep Hollow, the Executioner's Chariot is that level, which will teach you in your dying moments. You die, you die and you die a lot in this arena, and this becomes your way to tap into the myth of this fight. And after you figure out how to gate crash the chariot, it becomes a matter of slaying it.
That systematic formula of dying and learning is the key to a true Dark Souls fight sequence, and it becomes fundamental in this historic clash. How else will you pump up for this encounter if not for Trent Reznor's repetitive lines that go:
"I Believe I Can See The Future,
'Cause I Repeat The Same Routine."
Some will tell you death is a penalty for purchasing a title as bold as Dark Souls, but just like man discovering fire by accident, death becomes fundamental in the little time you live. Everyday is Exactly the Same featured in the James McAvoy starrer Wanted, and had an impact on my Monday Blues ever since, but coupled with the Executioner's Chariot from Dark Souls II, the feeling is a mammoth. The song's philosophical lyrics seem to match up to Dark Souls relentless ways to trap you in, until you succeed. The lines that go:
"I Can't Remember How This Got Started,
But I Can Tell You How Exactly This Will End,"
Seems to explain why I'd put the Dark Souls II disc in the middle of the night, and beat my head until the crows inform the break of dawn from my balcony, as I brutally maraud the Undead Purgatory, cleaning up the Chariot's corpse, finally switch off my TV and going off to sleep.
Beast, Vicetone vs Nico Vega Remix – Slaying the Smelter Demon
To be honest, I used to be a Bioshock fan, loved what I saw when I dived deep into the utopian Atlantis of Rapture and the mess it had to pay for. But my hopes dashed and crashed with Bioshock: Infinite, even though the ending and the title track left some insanity brimming in my heart. Nico Vega, the band that performed the trailer theme Beast has a long way to go, especially with a sound like Aja Volkman's. Coupling with one of the best electro acts in the world, Vicetone, Beast turned even beastlier with the raging electronic scales and the charging drum loops. I rediscovered my love for this piece while beating down undoubtedly the beastliest boss in the whole of Dark Souls II, the Smelter Demon.
The worst part about this fight is that the Smelter Demon kills off your NPC phantom with a few blows only, until it turns attention towards you. One of those few instances where I felt underpowered. It fires up its sword in between the fight to drill you with a line of fire or simply lets off its hex covered gas. If you are a strength build, you will burn away slowly if you are circling around the dragon. This battle becomes a matter of choice than strength actually, and 9/10 will win this by going intelligent and aware. Time your sword (preferably a Halberd) swings, keep away from the Demon's reach and keep a portion of your stamina always available. (for that last minute roll out)
Aja Volkman's constant rebel like screams throughout the song, matched with the high speed electronic switches makes this the perfect adrenaline injection before you go head to head with this monster. Raise the catwalk, kill the archers on top, and dive headlong into the fog while Beast is playing out loud from your music system, there is no other way to savour what's epic.
Breathe, The Prodigy (The Glitch Mob Remix) – Spoiling what's Rotten
The Gutter is perhaps one of the most punishing levels in the whole game, and traversing it makes you question yourself a lot. Should you equip your shield to avoid the spitting poison, or should you have a torch in your left hand to know what's beneath? Well these are some of the minor questions that this megalomaniac map asks you. And if you are into your NG+ or NG++ like me, you will encounter phantoms every now and then, on those narrow bridges.
Going down the stairs you enter another strange looking, poisonous area – The Black Gulch, the home to the fourth and the last of the four great souls – The Rotten. Scary? Think it is. I think I've had my share of listening to critics saying how shoddy the detailing in Dark Souls II is, and there is my answer – The Rotten. The Rotten is one with the area, he is as impure and dangerous as the whole of Black Gulch and all of its hidden menaces. If the gulch doesn't shrink your guts, he will. His whole self is a raw, human sacrilege, as his Jabba the Hatt style body comprises of thousands of trapped bodies, and has a giant butcher's knife to slice you up with. He is surrounded with fire, but is surprisingly weak to fire. The only way to win this fierce but slow fight is to keep pace with the Rotten, keep aside your sorceries and come wielding the pyromancy legend – Fire Storm. Stay close to the Rotten, watch out for his knife swings, and then release a huge Fire Storm, inflicting upon him much damage.
When I faced the Rotten for the first time, I realised how rotten I had become by the end of my journey into Dark Souls II. It was unfair to call him a monster, because I was one too. If he could contest me in an arena filled with fire, I could look back at his challenge and say the same: "Breathe with me". If he was going to take me down, I was taking him with me. Hence The Prodigy song goes higher up in the order to present the true nature of my sadistic monstrosity. The Glitch Mob remixed version almost stops any kind of heartbeat and commands you to inhale and exhale, just the way you would attack and defend in this kind of situation. The dark vibe, the SFX of sword swings and the drop towards the end makes up for my animalistic affection for the track.
Soothe My Soul (Steve Angello and Jacques Lu Cont Remix), Depeche Mode – Cremating the Old Iron King
Besides having the word Soul written all over it, I think the remixed song's beauty lies in its hype. And is complemented well by what I'm going to analyse next. If Dark Souls II is maths to you, then beating the Old Iron King is that elementary formula that raises your awareness about future complicated math problems. Depeche Mode, in relation to many EDM bands that came and went, does that systematic chaos to your brain cells, and believe me when I say so, it is pure maths. And kudos to the two remixers here who know how to deliver a Depeche Mode song, the progression of this version of Soothe My Soul is pure organised.
Beating the Iron King can get easy for the sorcerers, except for certain situations, like when the King jumps inside the lava pool and reveals from the other end. But for strength believers it becomes an uphill challenge. I remember facing Queelag in her cell just the same way as I would here. Dying repeatedly, if not by the smash then definitely by the lava, because you've got one pedestal to stand on, and even so, it has a gaping hole behind you. All you need to do before stepping inside the fog door is to pray that you can keep your nerves together. Fight when absolutely required, dodge when necessary, and of course look out for the edges. A hardcore Souls fan won't recommend you, but if you want a piece of advice, stay human by using the Ring of Life Protection in this round, and summon two human phantoms to keep the King at bay. Or else, this will rip your soul to sheds. But nevertheless, like the Depeche Mode song suggests, proceed:
"I'm coming for you,
When the sun goes down.
I'm coming for you,
When there's no one around."
You enter his lair, you beat him in his own game, and return to Majula holding your first, or probably second (if you've contested the Lost Sinner before) Great Soul. The pit of death takes you one step closer to Soothing your Soul.
Destiny, Syntax – In Pursuit of Nashandra
I've been an ardent fan of this track, back in those days there was no Shazam and I remember hearing it on Driver 3, for PS2, and going crazy trying to get hold of this track. Six years down the line, Shazam happened, and so did YouTube comments, and I figured out the name of the track from a trailer of the Justin Timberlake starrer movie In Time. That was Destiny, maybe my destiny. This track is my all time favourite when it comes to standing in front of a great hallway, about to achieve something that is going to change one part about my unprecedented destiny.
People have often paired Majula with the Firelink Shrine of Dark Souls the first, maybe because of its serene effect on the body and the brains, but also because it is a major pivot within the gameplay and exploration. But my Firelink, towards the end, ultimately became the Drangleic Castle. From the craving to explore what lies beneath, to unlocking at least 5 Sentinels inside a single room, to enrolling for a Covenant, the castle was anyways my pit stop. The narrative stopped taking the raw out of Majula and shifted strategically to Drangleic after all the four great souls were acquired, and I always felt that the game developers were trying to establish the intent of a real fight from here on. The Shrine of Amana, the Dragon Aerie, everything that can further make you epic, lies beyond this castle. But what also lies hiding in the darkness, waiting to gulp you in is Nashandra, and your unquenchable thirst for the throne of Drangleic.
The moment when Nashandra confesses that she has been waiting for me all this time was perhaps that Souls moment for me. Perhaps you've seen it, maybe in a dream. Like most of the movies and books that deal with the cycle of life, it was all coming to a fruitful end. Nashandra was me, I was her, an abomination that has been created out of utter power and dark. And like in every generation, the throne keeper corrupts, and a new one rises to seize power and become the next monarch. In short, this fight, that has been criticised by many as the easiest end fight ever, carves out a meaning that none can ever, whichever way you perceive it.  The fight for Drangleic is never over, and one can only call it Destiny. But in that moment, I was standing before her, weak but stubborn, incapable but determined, with a swing of my Lightning Zweihander +10, the crowd stood up for one last time.
Destiny, the song that builds with sheer progression, just like the Dark Souls journey, Destiny the song that perhaps justifies my intent in a game wherein you will require exploring every bit of narration. Destiny, that ties the first stint in Drangleic to New Game Plus and New Game Plus Plus, Destiny, that has made me a Dark Souls slave.
You battered fiercer situations with even more rocksolid tracklisting? Don't hide, let out your music, for all you know I love music as much I love musing Dark Souls.

Souls till I Die. What's not so great about being thrown into a dark, murky land; full of obscure surprises and alluring traps? In order to play and understand Dark Souls, one must take [...]
You may have faced the worst of Boletaria, you may have become one with the lores of Lordran, you must have travelled north on one rainy night and took down the whole of Drangleic, but it isn't [...]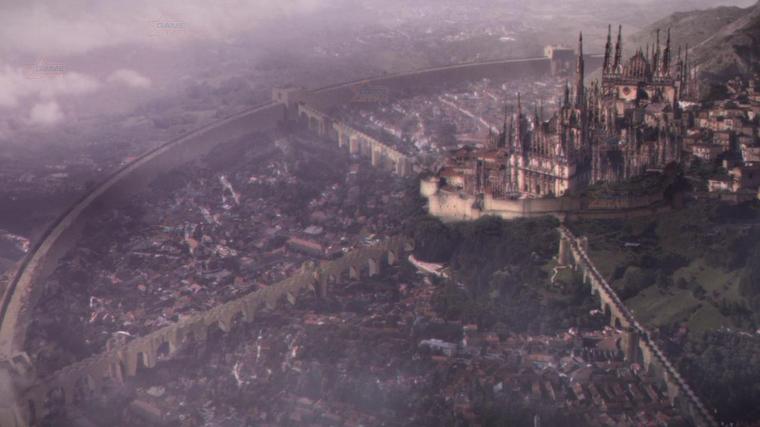 Here's one more of those conversations exchanged between Tathagata (T) and Sahil (S), the ones that define the depths of fanboyism within the iLLGaming Panel, ranging from Far Cry to the obvious [...]