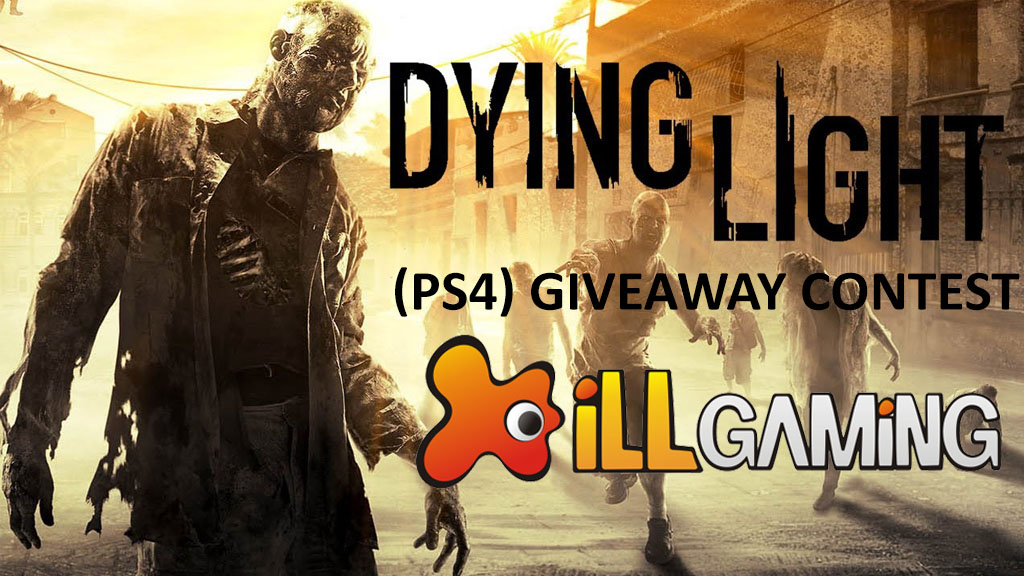 To celebrate the launch of Dying Light, iLLGaming is giving away a Dying Light PS4 code to one of its lucky readers.
To participate, all you need to do is fill in the entries below using the form. The winner of the game will be announced when the giveaway ends.
You will get 1 entry in the raffle for each of the tasks completed.
In order to be eligible for the giveaway, read Tathagata's Dying Light Diary – Day 1 entry, and tell us how many times he died before surviving the first night mission. Do NOT leak the answer in the comments or your entry may be disqualified.
All the best!
The Giveaway will run for a week.
Start Date: 1st February 2015 10:00 am IST
End Date: 7th February 2015 6:30 pm IST
Terms and Conditions:
-You must be 18+ (As per games Rating certificate)
-Single entry by a single user only
-The giveaway is a Digital Download code.
Edit:
We would like to thank everyone for participating and congratulate Vikrant Singh for winning the Dying Light PS4 Giveaway.

Participate in the Gigabyte VGA India contest and stand a chance to win a Gigabyte G1 Gaming GTX 960 4GB Graphics Card. This contest is exclusive to India and any Indian residing in the country [...]

Its time to test your might and be prepared to fight in Mortal Kombat X. Mortal Kombat was one of the few fighting games that drew a crowd when good matches were going on. I remember paying money [...]

Thank you everyone who entered the Giveaway Last week! Congratulations to all the winners! You will be receiving an email shortly regarding your prize. If you don't hear from us within the next [...]