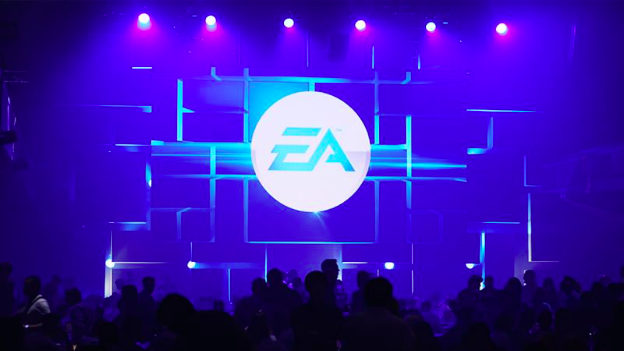 EA showcased its arsenal of blockbuster games in this year's E3 Conference. For EA, E3 2015 gave them a chance to redeem themselves from the recent drop in public morale towards EA.
For anyone who missed out on the conference or just wants to form another opinion can read our concise roundup. We bring you a roundup of every announcement, big or small, made by EA in their press conference.
Mass Effect: Andromeda
Starting off with a bang was the teaser to the new Mass Effect 4: Andromeda. The game publisher showed a brief teaser of Mass Effect: Andromeda at the beginning of EA's news conference in Los Angeles, to reveal what to expect this time around, without the iconic Commander Shepard.
The trailer showed an N7 officer traversing through several intergalactic spaces using something like a wormhole, before arriving on a desert battlefield. The teaser promises gameplay on a new galaxy and play with a whole new team of adventurers.
We will get to to play this game around mid-2016.
Need For Speed
EA rebooted its popular racing game series, Need For Speed with a Full Motion Video(FMV). Accompanied with its rich and awesome background soundtracks, promising the amalgamation of the best parts of all past titles and heaviest customization ever, it definitely looks pretty good.
The game promises a narrative in which it evolves into five different overlapping stories: Speed, Style, Build, Crew and Outlaw. It also gives us an open world twice as big as NFS: Rivals and Urban cop infested areas. The graphics look sharp and stunning, albeit a bit on the darker tone as noticed in the short gameplay shown.
The release date was pegged at November 3rd, 2015. And as the trailer goes "Consider yourself noticed, will be in touch."
Star Wars: The Old Republic – Knights of the Fallen Empire
Featuring traditional Bioware styled, player driven choice based storytelling, will be the next big expansion to Star Wars: The Old Republic titled Knights of the Fallen Empire, which will be a first for this series.
The trailer shows a visual cutscene like story with two twin brothers raised as jedis eventually, having to train and fight enemies in harsh conditions, and finally confronting one another due to the one brother lashing out against their father. The CGI shown is pretty good as has been seen with the previous instalments.
Also, EA has specified that this expansion will be free to previous subscribers. Though being a part of Bioware the choice driven part could have been there from the start but still better late than never. It comes out on October 27,2015.
Unravel
Taking a break from its usual fast paced action and sports games, EA announced an adorable game Unravel, developed by Swedish Developer Coldwood Interactive. Unravel is a physics based puzzle-platformer, featuring Yarny, a tiny creature made of yarn, whose yarn keeps unraveling as it traverses variety of terrains, spanning across realistic looking levels and solving puzzles with the help of his yarn.
The trailer offers a very relaxing and joyful glimpse into ups and downs through Yarny's adventures.
As of now no release date was provided.
Plants Vs. Zombies: Garden Warfare 2
Developer PopCap brings back its funky, colourful first person shooter with the sequel, Plants Vs Zombies: Garden Warfare 2. Garden Warfare 2 has plants mounting an attack for the first time, with the backdrop of zombies having taken over the suburbia.
Featuring six new character classes, the gameplay trailer shows 4 players in a co-op mode, Graveyard Ops, with the zombies on defense. Also announced was the introduction of solo play for all game modes and split screen, a fun feature very rare nowadays. There will be scheduled free content updates and ability to import almost all unlocked characters from the previous game.
The game will be coming around spring 2016.
NHL 2016
Any EA conference can never really be complete without its flagship sports segment now, can it? EA kicked off its sports segment with NHL 2016.
The trailer, with an iconic motivational speech on the background, featured abundance of stick handling and goals by mascots from various angles. Also a bit shown, was of a new feature of providing contextual feedback for better shot-making.
Rory Mcllroy PGA Tour
EA Sports introduces Frostbite engine for the first time in its game, in Rory Mcllroy PGA Tour. The new engine removes loading time between holes for a smoother experience. The short trailer shows off pretty neat looking courses along with some fantasy courses as well. Still the trailer could have included the title at least but alas it looked much like a teaser.
The game launches on July 14,2015.
NBA Live 16
The latest iteration of the NBA Live series, NBA Live 16 gave away a lot of new features. An exclusive one was the app using the one of a kind, Game Face HD scanning technology. It allows the user to create an in-game character with a striking likening of your face. The app will be available before the game launches whose release date was stated to be September 29, 2015.
In game features included Live Motion, for free flowing movement, improved passing and catching system, a new shot control system and a new game mode to be unveiled later this year.
The highly charged in-game-content trailer showed off some slick passes and cool celebrations.
Minions Paradise
EA Mobile, surprisingly gave center stage to an easy going town-builder game, Minions Paradise. As the name suggests the game in collaboration with Illumination Entertainment, presents the cute fun-loving creatures minions, from the Despicable Me franchise.
The game has us play as Phil, an exclusive minion, who has ruined the minions' vacation by unwillingly causing the capsizing of their ship, as seen in the trailer. Now stranded on an island, it's Phil's chance to make things right. The game gives us many fun little antics by minions and extra mini-game like activities. Coming out later this year, its looks like a fun distraction from the sports heavy EA.
FIFA 16
Interluded by the Football legend Pele, with excerpts from his history with football, was all to make way for arguably the biggest sports franchise in EA Sports, FIFA 16.
FIFA 16 announcement promises lots of new features such as:
Better defensive shape with new Defensive Agility and improved Defense as unit.
Interception Intelligence and Passing with purpose ,for midfield control.
Improved dribbling including no touch dribbling, with Messi as the model.
FIFA Trainer for improved gameplay in all sections.
More realism by Dynamic Crossing and Clinical finishes.
Finally, the biggest addition is the inclusion of women teams as a way to play. The trailer had a narrative by Pele himself and included scenes to visualize all the features mentioned.
Mirror's Edge Catalyst
After a long time wait, EA has announced Mirror's Edge Catalyst, a prequel to Mirror's Edge. Mirror's Edge Catalyst is a fast paced, action platformer, featuring extensive free running or "Parkour".
Set in the beautiful massive open world city of Glass, built on the Frostbite engine, the game makes us take control of Faith, and take part in her origin story. Faith presumably, is the "Catalyst", who can help stand against the private corporations, that have taken full control of the city and its freedom
The trailer shows Faith being released from prison, consequently joining an Underground group and showcasing the developer's "no gun policy" for the game, as she uses her acrobatics combined with martial arts for combat. The game is very free flowing with no levels and no loading screens, with complete access to free roam.
One of EA's better decisions, this game comes out on February 23, 2016.
Madden NFL 16
One of the centerpieces of EA Sports, Madden NFL 16 comes with an all new Draft Champions system, for all those fantasy league players to get their drafting experience, with drafts after every mini season.
NFL 16 has overhauled its passing system by introducing elements such as body relative passing. Also new is three types of catches which can be used depending on the situation differently and ability to play the receiver instead of just the bowler.
The game launches on August 25, 2015.
Star Wars Battlefront
The highly anticipated Star Wars Battlefront from DICE, with the Frostbite engine, revealed its brand new gameplay trailer for the Walker Assault multiplayer game mode. The Frostbite engine's Physically Based Rendering (PBR), new weathering systems and a new system photogrammetry, make way to create visually stunning and a gorgeous game.
Being one of the highlights of the conference, Star Wars Battlefront presents a very authentic looking background setting based on the actual shooting locations. Accompanying it are extremely real looking characters and props using original models with photogrammetry and pulling original sound effects used in the films.
The extensive gameplay trailer has the Rebel team fight back the oncoming wave of Imperials, who are backed by the giant AT-AT walkers. The trailer has footage from both sides. The demo has sound effects synchronized impressively and beautifully rendered weapons, vehicles and characters. Also big is the return of hero units, as shown in the form of Darth Vader and Luke Skywalker taking it out at each other.
The game releases on November 17,2015.
OTHER ANNOUNCEMENTS
EA Sports promised more of its EA Sports Ultimate Team, promising double the new content.
Star Wars: Galaxy of Heroes card game for mobile announced. EA wants its own Hearthstone!
Addressing its mobile platform, it is bringing more titles for the platform, like Madden and integration with newer devices like the Smart Watch.
All in all, EA gave a pretty strong showing with games from multiple genres, giving something to look forward to all sections of gamers but was mainly focused on sports and the force was strong with this one (pun intended). Though personally, I would have liked a bit more actual gameplay with the trailers, which overall were pretty good.
With Star Wars: Battlefront serving as its crown jewel and the hype from Mass Effect: Andromeda adding to that, we could almost say everything was good. But some pieces in the sports section were dragged on and almost every developer using the same buzzwords, like about how our feedback is their primary concern and "innovation", could have maybe been avoided, because we get it at once guys.
So how did you like EA's announcements ? Will this be able to clear up their ghosts of Christmas's past? We will let you be the judge of that. Please feel free to comment below.

E3 may well be over. But the buzz around it is still fresh. The excitement is still there with all the upcoming games which were announced. The big event obviously surprises with the [...]

To all the fellow PC gamers out there, we finally have our own E3 Press conference, The PC Gaming Show. It was organised by enthusiasts at PC Gamer and was backed by AMD along with a handful of [...]

Tripwire Interactive in association with Antimatter, announced its sequel to the award winning FPS Rising Storm, Rising Storm 2: Vietnam. The standalone expansion to Red Orchestra 2, will be [...]