It's that time of the year again, when many would make a big decision, not a big deal for many others. The transfer season is over, the departments are reinforced and here we go for yet another thrilling season of football, whether it's on the TV, on FIFA 15 or Pro Evolution Soccer 2015. Personally I couldn't wait to get my hands on the next-gen FIFA 15, on my PS4, and as soon as it was made available for a demo download, I rushed to the Playstation Store.
I was a little disappointed with EA Sports FIFA 14, majorly because of the little changes that were made to the game to make it look realistic. These included collision tactics and first touches primarily. With EA Sports FIFA World Cup 2014, the passing seem to be wayward if not anything else, all in the name of realism. People like me who love and enjoy fluid possession football, were not having the right kind of mindset before a match. Passes would usually fall flat, through balls would not be deep enough and overkick throughs would be erratically designed. And so I crossed my heart to refrain from the franchise until it fixes these excuses in the name of realism. Enter FIFA 15.
The game has certainly gone notches up, and realism seems to have found the right manifestation. Player emotions are better than ever, the crowd is lively (even though they are still 2D models) and there is a sense of excitement in every match. Like the friend who called me up after watching my FIFA gameplay video said, "This game looks more real than the Premier League on Indian Standard Definition Television)". And I kind of agree. At Anfield, when Fabregas came up to take the corner from the sunny end, his eyes were twitching from the gazing sun; that is the mark of realism. You actually see and experience the difference between Autumn, Spring and Winters, the pitch is the hero of FIFA 15. Thanks to the pitch tear and wear away technology of FIFA 15, lasting a whole season would majorly depend on how your pitch is going to hold on for you, because trust me when I say this: it's hell when it snows on a frosty night in Moscow.
FIFA 15 has introduced little moments between free kicks, tackles and goal kicks where players are seen to cheer each other up, display a certain body language or aimlessly look around their shoulders before placing the ball for a kick. Whether it will benefit the match or will it needlessly break the momentum only time can tell, it sure adds an immersion value to the overall game. FIFA 15 also has raised the bar of tactical awareness by introducing quick set pieces as you can manually switch from the kick taker to the target in the box, battling for his head space. Overall passes seem to stick to the feet, players respond more seamlessly to the impact, and crosses seem to be drifting in as per the impact. The slide tackle has become a serious troublemaker in FIFA, and just like PES 2014 if you slide needlessly you'll either concede a goal or a red card. Player AI has been improved a lot, as passing play becomes way more fluid than the previous version, with players would trigger runs, contesting for open balls and play the ball safely out of defense. However, there has been a recurring animation problem on the PS4 demo ever since the first match, as animations would suddenly speed up or skip a few frames.
The commentary has been worked on again, along with updated scenarios and player stories from the recent World Cup campaign. The interface retains the FIFA 14 slide show. The FUT promises nothing new, and the soundtrack is updated with a list of new artists, like Milky Chance and FMLYBND. The new FIFA definitely promises a lot of good things, especially the new breed of realistic immersion; and now the job is on Pro Evolution Soccer 2015, who will release a playable demo on the 17th of September, to come back with an answer. As a FIFA game, this one is miles ahead of its predecessors, and there is no reason why you should miss out the demo.
Now watch me score a goal in the opening minutes of my FIFA demo: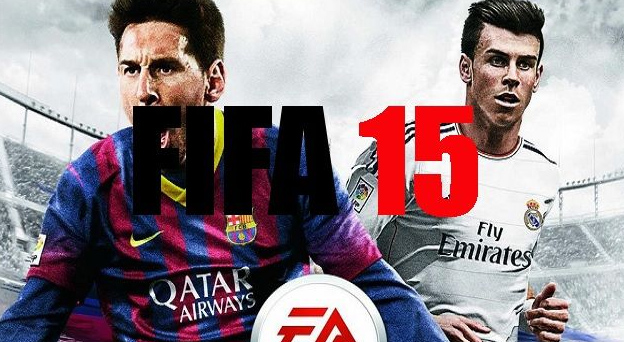 As we gear up to the launch of FIFA 15, which happens on September 26, EA has announced that it will be releasing a free demo for the game sometime next month. The demo releases on the [...]
Platforms : PC, Mac and Linux Genre : Stealth action Availability : TBA, Free Prototype available If you ever wanted to be the master of shadows you are in luck, 5 students at IDEC – [...]