Item Reviewed
Gaming Mouse Gm001 by Digiflip: Review
Introduction
There are many foreign gaming brands available, who offer a wide range of features in gaming mice. So how does an Indian product compare to them with only a fraction of the price, we will find out as we review Digiflip's Gm001 gaming mouse. Starting with an unboxing video.
Disclaimer : I mention in the unboxing about the high rating it has on its own website, but there have been reports that Flipkart removes some of the negative reviews. In fact, the top most helpful review on the site says the same. Eg: Link. I looked at the product itself and ignored the rest of the shenanigans going on with the site.
This was not a review sample, but retail purchase.
Build & Design
The cable length of the Gm001 is 120 cm and it is not braided and comes with a non gold plated connector with a wide casing. This might be a concern for those who have many cables that need to connect in the cramped slots behind the motherboard and the extra wide design takes up more space than needed. A positive of this is that it is easy to distinguish when you have a lot of cables going in the back of your desktop. The build quality is good and gives off a premium vibe deceiving those who cast a first glance at it. Even though the design is ambidextrous, it is clearly meant for right hand users as apparent by the thumb buttons on the left side. The shape of the mouse is ergonomic and it fits nicely in the hand. The mouse feels small in size due to its low width, however the buttons are at a good length to accommodate even larger hands. It is a great fit for my small hands. I asked others who came in to check and they all really like the first impression the mouse gave and felt the grip was very comfortable.
The mouse has its looks going for it. It has a textured processed leather grip on the top as well as the side and this makes the device feel good to hold. This may fool you into thinking that it is a far more expensive mouse but once you start to use it daily you will realize that the layer is, in fact, very thin. During long gaming sessions, the side and mouse wheel grip does becomes slippery. It does not provide nearly enough friction when dry and becomes quite discomforting when moisture is introduced, making the peodo grip just a facade. The texture on the main body however does its job well.
The bright LEDs feel great at first, but during my first night session I realized a major deficit they presented. I had absolutely no control over the bright lights. Its always on. Well on the bright side, (pun intended) if you leave your pc on for the night you don't need an extra night light in the room. If the pc is in your bedroom, then do have an extra thick black cloth nearby as these lights will give you the experience of an neon party right at home.
Sensor
The sensor of the Gm001 was really good to use and the different DPI settings behave as one would expect within the game. There were no issues switching DPI on the fly and the button was really convenient. It works well with both Cloth and Hard mouse pads tested with Razer Goliathus Control edition, Bluegape speed edition and a couple of local cheap mouse pads.
The sensor or the chip design has a product breaking flaw. It goes into sleep mode when left untouched for about 20 secs and when you move it, it wakes up and then jerks for a second before behaving normally. This is unacceptable as the only other time I have seen this is in wireless mouse and that too after 30 mins to save battery. The may not seem like a big deal but when working on a PC for extended periods of time, this is very annoying as you are constantly struggling with your peripherals. I have used mice with a physical ball sensor that have a better response time when used up cold after being idle. Such unpredictability in a fps game is not only hampering but a handicap to your abilities.
Software
There is no software or driver for the Gm001. Its a plug and play device and this should be good, but alas not so much. The mouse has a DPI switch on the top that allows you to change sensitivity on the fly. When you first plug it in, it is in off position making the mouse move very slow regardless of your PC settings as the DPI is too low. However after I set it to a desired level and restarted, it forgot the setting and I had to manually change it back to my desired level. On every restart, it was the same annoyance. I did try it on another computer and that did not have the issue. So I suspect it may have been related to the other drivers my computer had before like razer synapse. However, any kind of troubleshooting, be it removing the razer driver or uninstalling all usb roots and mouse drivers and installing fresh update by restating and then plugging in the mouse did not work. So how it would work on your machine is anyone's guess, just remember there is no driver or file to download, so if it does not remember the setting its gonna stay that way.
Performance
The DPI switch on the Gm001 is located aptly even though I personally would have liked it about 1cm higher than where it is, but thats just my personal preference because of how I hold the mouse and should not be a factor for others. The DPI changes almost instantly, something even my 2012 DeathAdder struggled with (which has a 2 sec turnover period). The LED indicators for the DPI setting on the top is instinctive as the colour changes from Off (800) > Green (1200) > Blue (1600) > Red (2400) to indicate the current setting.
The mouse unlike its high end competitors features drift control or predictability. Basically its just an algorithm then helps you stay in line and reduces jitter. Although this feature is appreciated in a normal mouse it becomes undesirable in gaming as it counters/resists very small variation in verticality when panning across on a horizontal plane. or in layman's terms ignores small up and down movements when moving from left to right. I did not notice it first, in fact drift control did not even occur to me but after repeatedly missing shots in FPS games or finding movement restricted in wasteland 2 (Top down RPG), I felt something was off and it was not the fact that my hands were adjusting to a new mouse. Eventually, as I went through the checklist of my review I saw the reason.

The thumb buttons on the side are hyper sensitive and activated even if my finger grazed past it unintentionally. All of the buttons though make a good loud clicking noise when pressed. Just slightly louder than my cherry mx blue keyboard. The tactile response is also very good. There is a definite click and a soft resistance towards the final deceleration till you hit the end. The overall click activation pressure is all over the place as it is different for each of the button on the mouse. Normal for Left and right click, slightly hard for middle mouse wheel button and very soft for the side buttons. This does not speak of good praises for the engineering.
While the mouse did have adequate weight the weight distribution was mostly misplaced with the bottom left part being heavy and the rest feeling shallow. This did emphasise the right hand use and it was not very difficult to control the weight using strong push from the base of your thumb but for those who like to use their fingers, it might be a concern.
What's iLL
+Good Design
+Price
What's Not
-Has Drift control
-Weird Sleep pattern
-No dedicated drivers
-Limited warranty

Ever since taking over professional gaming brand Zowie, BenQ is on full throttle mode, releasing a sleuth of professional and competitive gaming products. Zowie, a well known brand, especially [...]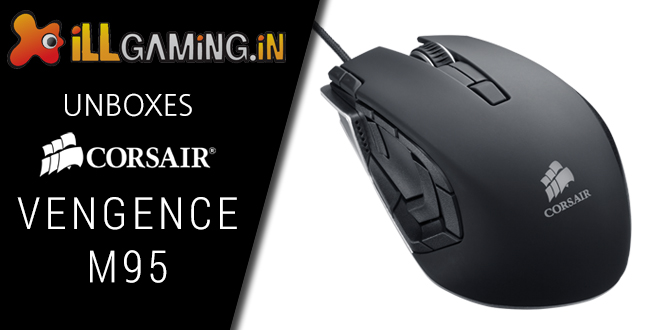 Price Rs. 7000 approx (as dec 2014) . . Brand Corsair Name Vengeance M95 Model CH-9000025-NA . . Specifications Type Wired Tracking Method Laser Maximum dpi 8200 dpi Buttons 15 Scrolling [...]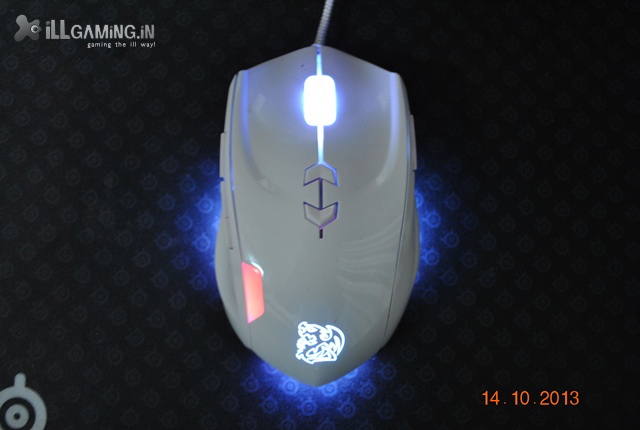 Contents Introduction, Unboxing Design and Ergonimics Gaming test, browsing test and software Conclusion Introduction Thermaltake is a well known name when it comes to CPU coolers, Power Supply [...]