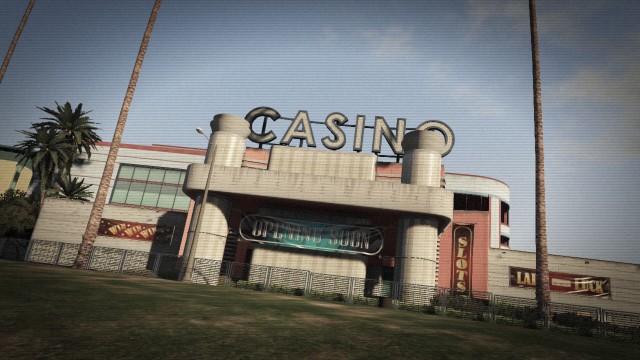 For open world gaming fans, there has been no better release in the past few years than that of Grand Theft Auto V. The game, combining excellent storytelling, beautiful graphics and immersive gameplay, took players and pundits by the lapels and gave them a good shaking, showing them what it looked like to push the limits of seventh generation consoles, and high acclaim resulted.
Now indeed, this newest release of GTA has been marked by Rockstar's approach to providing downloadable content, with all manner of free releases being doled out to players, extending the life of the game. What's the next DLC going to be, I hear you ask? Well, it could very well be casino-themed!
A GTA casino-themed content release would make a lot of sense. The glitz and glamour of the casino fits perfectly with the atmosphere of the game's setting – a fictionalised version of Los Angeles and the surrounding state – and the social, entertaining aspects of the casino environment would work perfectly with the game's multiplayer component, GTA Online. It seems that with the enormous rise of mobile gamers turning to online casinos for their entertainment kicks, the potential benefits for bringing a fun and varied gaming component to the game have been too huge to ignore.
So how do we know this is an impending release? Well, there's been a surprisingly large volume of clues unearthed. First, tweets released by a well-known GTA Online leaker funmw2 show hints within the game's code:
unk_0x68BD42A9("Casino_Game_Info_Decorator", 3); I guess Gambling update might be coming ! This was added with 1.21 changes to some scripts
— Funmw2 & CaughtCrash (@funmw4) March 13, 2015
Is this a slot machine ? pic.twitter.com/3Jtq0wlXWf
– Funmw2 & CaughtCrash (@funmw4) March 18, 2015
Don't forget about the lottery tickets ! Variables not used yet: LOTTERY_WEEK = 0 DISABLE_LOTTERY = 0 MAX_NUMBER_LOTTERY_TICKETS = 5
That seems like pretty definitive proof to us, however we could be wrong; the code could simply be fragments left over from previous game builds and ideas. This is Rockstar we're talking about though, known for their meticulousness when it comes to game design, and there are even more clues pointing to the release being true.
The Casino building in-game has shown, for a few months now, an 'Opening Soon' sign draped over the entrance and car parking spaces that weren't there months earlier. That seems like a pretty sure sign to us that the DLC is real! If GTA V isn't giving you your gambling fix, visit here for online rummy.
So when will players be able to live the true GTA high roller lifestyle? We're not sure yet, but expect details to be released by Rockstar in the coming months!

The Witcher 3: Wild Hunt is a ploughing monument of gaming. I had some reservations though. It was an enormous game, but sometimes it felt like there was a bit much – to be blunt – [...]

Batman: Arkham Knight is all set to launch on June 23 for PC, PS4 and Xbox One. The official YouTube channel for the game has just released a new trailer that shows of the Harley Quinn pre-order [...]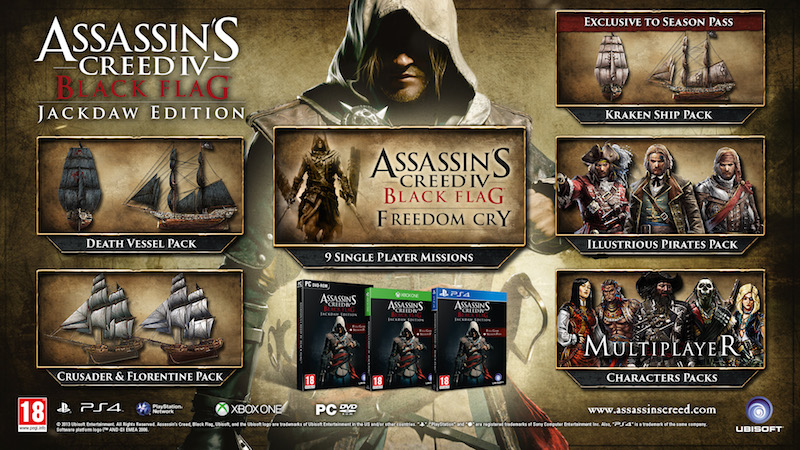 Ubisoft today announced the details of Assassin's Creed IV Black Flag Jackdaw Edition. The Jackdaw Edition of this open island pirate game will feature the full game itself, along with a [...]