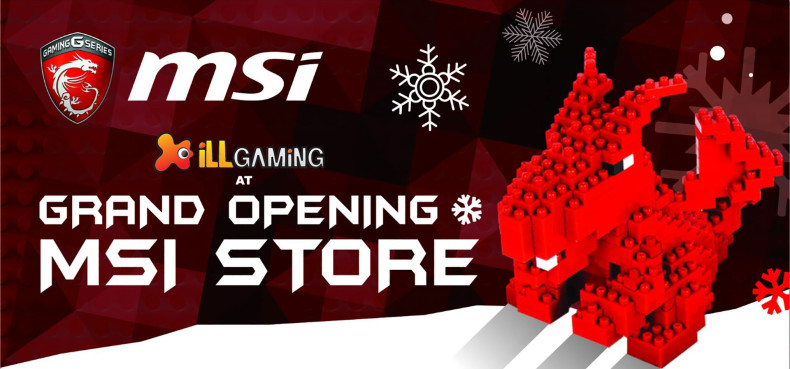 MSI India and their distribution partner Acro Engineering have opened a unique store in the heart of Mumbai's Tech market on Lamington Road. It was inaugurated on January 9, 2015 and serves as an experience zone as well as a sales outlet for MSI's range of Gaming laptops. The inauguration was followed by a Gamers' meet at a nearby hotel where gamers got a hands on experience with these laptops. Coolermaster was also partnering for the meet.
MSI were keen to stress how their gaming laptops were engineered to help gamers maximise their advantage in multiplayer. They were also keen to encourage the e-sports scene in India, pitching their laptops as the perfect weapon for those serious about competing internationally.
MSI's gaming laptops range from the entry level GP series starting at ₹76,500 to the enthusiast GE series at ₹1,12,500 to the ultrabook executive class GS series at ₹1,88,500 to the desktop replacement powerhouses of the GT series that go from ₹1,68,000 all the way to a whopping ₹3,29,000. Among the distinguishing features of these laptops are the Truecolor displays, Nahimic audio and Killer networking solutions. The GT series even boasts Mechanical Keyboards with Cherry MX keys designed with help from Steelseries.
At the Gamers' meet, MSI gave a presentation of their goal with the store and their laptop lineup. There was a demonstration counter set up and a lucky prize draw too. The reward for the draw being a cute little MSI Dragon plushie, all one had to do was visit all the counters and get a confirmation from the attendant.
We see this as a rather interesting strategy from MSI and Acro and wish them all the best in their venture. You can find pictures from the event below. The store is offering an initial discount of up to ₹10,000 off on the purchase of laptops, so if you're in Mumbai, it should be worth a visit. Location. Until next time, iLL out.
This slideshow requires JavaScript.

After a successful Gamer Connect in southern Indian city of Cochi, Nvidia's coveted gaming tour has trickled up to the city of Lucknow. Hosted on the 11th of October, 2017, Nvidia took [...]

The arena was prepared. The stage was set. The machines were ready. The fans were in. The casters cleared their throats. On a pleasant breezy Sunday in the IT city of Bengaluru, at the LXG [...]

In the dusky Bengaluru weather, the stage was set at The Lalit for an enticing Finale of the ASUS ROG Masters South Asia tournament, for Dota 2 and Counter Strike: GO. The teams were in, so were [...]