iLL Games of January 2015
iLLGaming features a recap of everything you should know about the major Games of January 2015 and what's iLL about them.
Life is Strange "Episode 1: Chrysalis"
Release Date: 30 Jan, 2015
Platforms: Microsoft Windows, PlayStation 4, PlayStation 3, Xbox One, Xbox 360

When Max Caulfield returns home after five years, she discovers that Rachel Amber, a fellow senior at school, has disappeared under mysterious and rather uncomfortable circumstances. She meets an old friend, Chloe, and discovers her hidden power to rewind time. Life Is Strange is an episodic graphic adventure, played from a third-person view. Introducing the mechanic of rewinding time allows the player to go back and redo any action other than what is done past a checkpoint (however long a checkpoint lasts). The choices made will alter and affect the story through short, mid or long-term consequences. This is the first episode out of the planned five, each of which releases 6 weeks after the previous one.
Grim Fandango: Remastered
Release Date: January 27, 2015
Platforms: PlayStation 4,PlayStation Vita,Microsoft Windows,Mac OS X, Linux
The original was a well-acclaimed hit and now the game comes back remastered for those feeling nostalgic to try it again, and in case you didn't get to play the original, this is your chance. Grim Fandango is a point and click adventure, a detective mystery game where you play as Manny Calavera, travel agent to the dead, selling luxury packages to souls on their four-year journey to eternal rest. But there's trouble in paradise. Help Manny untangle himself from a conspiracy that threatens his very salvation. Grim Fandango still stands as a classic of the genre, with unforgettable characters and unique combination of film noir and Mexican folklore. The remaster features new Repainted, hi-res character textures, added dynamic lighting, Redone music and developer commentary.
 Dying Light
Release Date: January 27, 2015
Platforms: PlayStation 4, Xbox One, Microsoft Windows

This is an open world game set in a familiar zombie apocalypse theme. The game features wandering in an open urban environment, scavenging the world for supplies and crafting weapons, with the focus of the game being on its free-running mechanics. Another differentiating feature is that Dying Light contains a dynamic day and night cycle. The daytime is the perfect opportunity to scavenge for supplies, set traps, save random survivors, and make your way to airdrops. The infected are slow, apathetic, and easily visible, allowing the player to simply make their way past them, but their danger grows in numbers. At night, the zombies become more dangerous. They sprint after the player and have increased damage, as well jump and climb buildings like the player. The best options then are to avoid contact, use distractions and traps. The game also features a dynamic weather system, which includes fog, rain, and wind. Techland claims over 50 hours of gameplay in the full game including all downloadable content. Did we mention the game looks absolutely beautiful.
Grey Goo
Release Date: January 23, 2015
Platform: PC
Grey Goo is a return to form for slow Real-Time Strategy games in an end-of-the-world scenario where self-replicating nanotechnology consumes all matter on earth. It features a playable faction based on the Grey Goo scenario. Taking cues from games like DOTA and LoL for its control scheme and asymmetrical playable factions, this is a very competent RTS game that anyone who liked the older Command and Conquer style of gameplay should enjoy.
Saints Row: Gat Out of Hell
Release Date: Jan 20, 2015
Platforms: PC, PlayStation 3, PlayStation 4, Xbox 360, Xbox One

Saints Row: Gat Out of Hell is a standalone expansion to Saints Row IV. So you can play it without needing the original, though it helps if you already own it. Following the footsteps of the original, this is an open world comedic action-adventure game. Alongside the launch on PC,  the console versions for PlayStation 3 and Xbox 360 were released as a download through PSN and Xbox Live Arcade respectively. The PlayStation 4 and Xbox One versions will see a release bundled alongside Saints Row IV: Re-Elected. The absurd plot goes thus; When Satan kidnaps the leader of the Saints to be married to his daughter, the rest of the Saints follow him to Hell, meeting deceased enemies from their past as well as former Saints in order to stop Satan and rescue the Boss. With a positive response, this is called a more condensed version of the original game where you get your powers faster and is more action packed with a smaller storyline. So if you are short of time and want to try the 11/10 crazy of Saints Row, this is the title to get.
Resident Evil HD: Remaster
Release Date: Jan 20, 2015
Platforms: PlayStation 3, PlayStation 4, Xbox 360, Xbox One, PC

Capcom's decision to remaster the game rather than remake it was the better choice. The game now supports modern hardware with widescreen support, but retains the same fixed camera and limited inventory as well as the save system of the original. This is survival horror done right. All the classic horror now in glorious 1080p and 60 FPS. The new changes include: New Controls, resolution update, new non-static 3D models and Post-processing effects like Bloom filters. Considering it is the remake of the remake first done on the GameCube you can expect more content than the 1996 original.
Citizens of Earth
Release Date: Jan 20, 2015 Also On
Platforms:PC, 3DS, PlayStation 4, PlayStation Vita, Wii U

Citizens of Earth is a Comedy themed Role Playing Game with lots of exploration and a classic turn-based style combat with lots of different characters.  This game is full of political satires and is a more casual experience, something similar to Earthbound or Suikoden. The game features fast level ups, has many optional boss fights, which means you can finish the game very quickly if you so desire. A funny, cheesy, and silly game.
War, the Game
Release Date: Jan 12, 2015
Platforms: PC

A real-time strategy game made for the PC using the present day setting, with the focus on strategy and tactics to complete scenarios on a spherical version of earth.
"Take the role of a supreme commander directing your armies across the globe. Use your strategic wit to battle AI and other players in realistic scenarios. Conquer the world, city by city. 'War, the Game' only has 7 army types. The game rules are simple and transparent. The first few scenarios teach you all you need to know. After that it is down to your braininess. Take command of the armed forced of a large variety of nations. Scenarios require wildly different strategies to win that are not obvious as you start out. The AI is expanding so there is little time to decide. The network scenarios are also varied. 25 players in a big scrum or 1 on 1. With or without alliances. 'War, the Game' features a spherical version of the globe. Armies, fleets and planes will move along the shortest path along the globe. This will alter the way you think about the world map and is a gaming first. Bring more units to a battle and you will win. It is about moving your armies around efficiently. Be at the right time at the right place and victory will be yours." Official description from the Steam page.
Funk of Titans
Release Date: Jan 9, 2015
Platforms: Xbox One

Funk of Titans was developed by the indie developer A Crowd of Monsters. Their first platformer, this is a fast-paced side-scrolling platformer where you are tasked to travel  40+ levels through 3 different worlds of music: Pop, Rap, and Rock. Bonus stages, different weapons and helmets to defeat The Pagan Titans and Music Gods who stand in your way in the name of funk by Zeus as they are turning humans into empty mind dancing minions flounder the world of Funk of Titans.
Warhammer Quest
Release Date: Jan 7, 2015
Platforms: PC, iPhone/iPad
Based on the classic tabletop game, Warhammer Quest is a mix of role-playing and strategy. The game was not well received due to its slow game pace, no co-op or multiplayer. This was a port of this iOS title is particularly bad with no PC features like tooltips or keyboard shortcuts and lot of DLC with poorly implemented microtransactions.
"Based on the classic tabletop game, Warhammer Quest is an addictive mix of role-playing and strategy. Lead your group of brave adventurers through the perilous dungeons of the Warhammer World in the search for wealth and glory! Level up your party of heroes. Loot weapons, armour and mysterious artefacts from fallen enemies. Crush Orcs, Goblins, Trolls and more ferocious enemies! What perils lurk in the darkness? Only the mightiest warriors will survive. The standard edition includes 4 heroes, 3 game areas and a special Vampires and Zombies tileset & enemies pack. There are additional in-game options to buy up to 7 more heroes, 5 extra weapons and a Skeletons & Necromancers enemy pack. The Warhammer Quest Deluxe pack includes all of these extras." Official description from the steam page.
Duke Nukem 3D: Megaton Edition
Release Date: Jan 6, 2015
Platforms: PlayStation Vita, PlayStation 3, PC, Mac, Linux
The game was already available on PC since March 20 2013, but recently was made available to the Playstation 3 and Vita. So if anyone wants to try this out on the Sony console or handheld, this is the time. The game remains fun and has the unique charms of a classic over-the-top movie.
"Duke Nukem 3D: Megaton Edition is the definitive compilation of the landmark first-person shooter that includes enhanced versions of Duke Nukem 3D: Atomic Edition and three unique expansion packs as well as the original version of the classic game. The iconic Duke Nukem battles it out against a slew of alien foes in the original four-episode "Atomic Edition" single-player campaign and three over-the-top expansion packs that take the loudmouthed hero to a tropical paradise, a winter wonderland, and even Washington D.C. Duke Nukem 3D: Megaton Edition features polished OpenGL visuals, native compatibility with modern PC and Mac computers, Steam Achievements, and Steam Cloud support. Duke Nukem 3D: Megaton Edition will continue to receive feature updates including Steamworks-enabled online multiplayer, new achievements and integration of additional Duke Nukem 3D expansion packs. " Quoted from official site.
2K Australia the developer behind the acclaimed titles like BioShock, Borderlands: The Pre-Sequel is closing down. The main reason behind the move is the the high cost of development in the [...]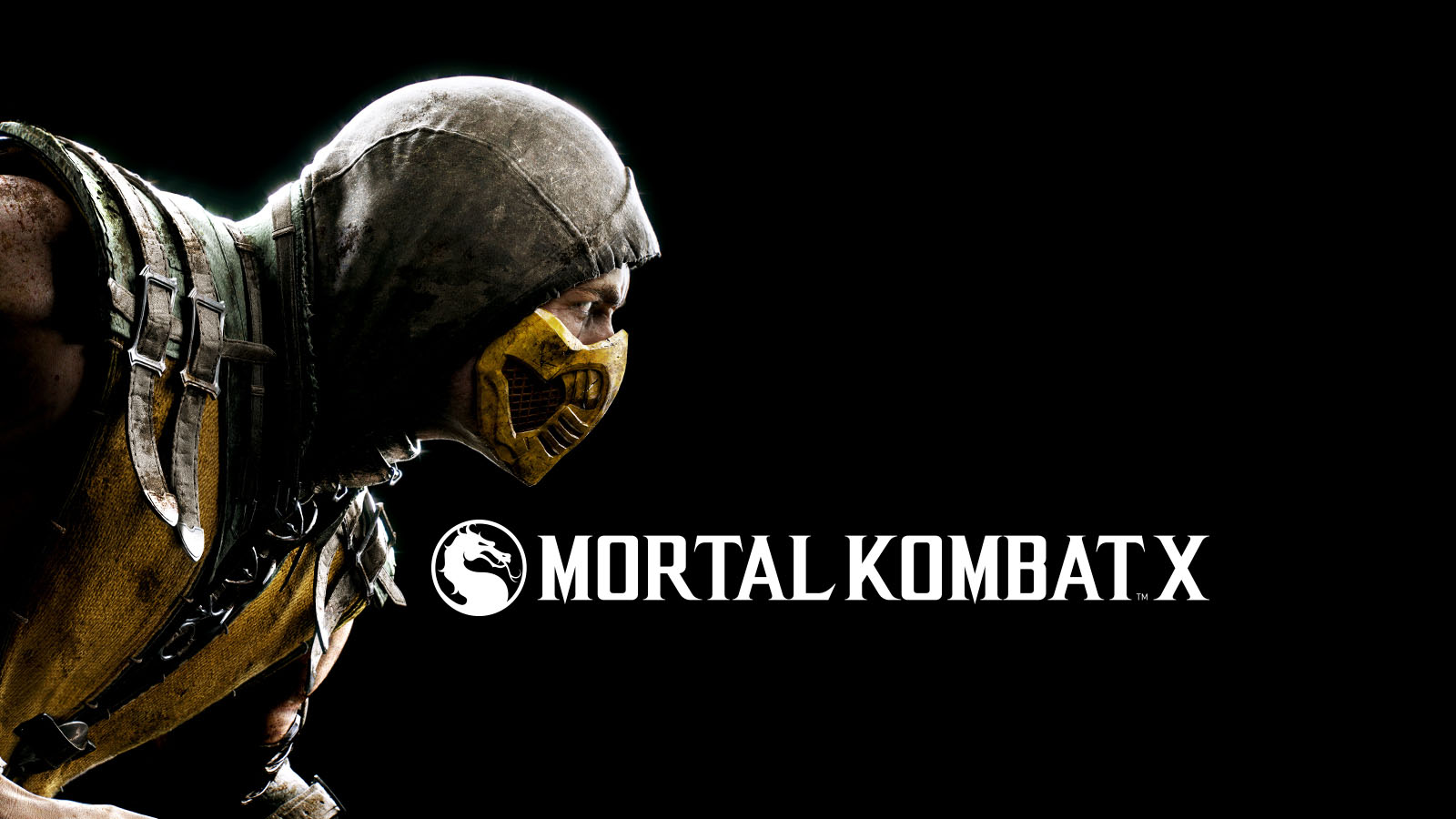 Its all about blood, bones, fatalities and some really good looking combos as yesterday, Warner Bros. Interactive Entertainment and NetherRealm Studios unveiled the Who's Next? – [...]
Whether you stuck out in love or enjoy the ongoing cold weather, here are some great free games to check out this month. With plenty of launches and open betas there is plenty to try and play. [...]