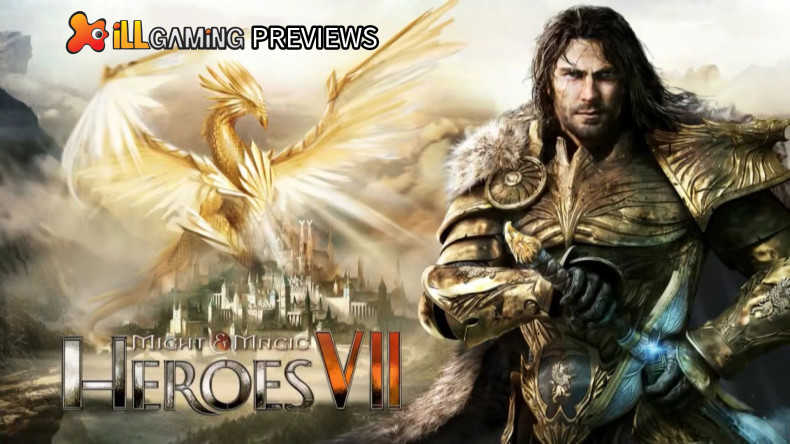 Disclaimer: We received a review code for Might & Magic Heroes VII, but given the size of the game, it will take us a bit more time to compile a full review which will replace this article. These are our initial impressions. Also, we wanted to check out some features that were unavailable till after launch while compiling our review.
The Might & Magic series celebrates its 20th anniversary and it's marked in grand fashion with the release of Might & Magic Heroes VII. Ubisoft has been listening to the fans of the series while making this game and it shows in the Press version that we received for review. The earlier Beta had showed a lot of promise and the full release delivers well on it.
The Might & Magic Heroes franchise or Heroes of Might & Magic as it was previously known, is a unique blend of Turn-based Strategy with Role Playing elements and City Building elements set in the High Fantasy universe of Ashan. The gameplay formula is rather addictive, but it does require quite a bit of explaining to fully understand its nuances. This is why it seemed rather odd to me that the game does not include any Tutorial, which might serve as a barrier to the entry of newcomers to the franchise.
Since Might & Magic Heroes VII was built in consultation with the fans, it includes some core features that serve as the pillars of the franchise such as Magic Guilds, 2D Townscreens, 7 Resources, Initiative system, Caravan system, Skill Wheel, Area of Control System and so on. In terms of gameplay the classic formula of a resource filled Adventure map traversed by Heroes and a plethora of square grid-based Combat maps in a wide range of settings still proves as addictive as ever. This also means there's no major innovation as far as gameplay is concerned and this is actually a good thing, since the game is a combination of the best gameplay features of the franchise.
That's not to say that there haven't been any tweaks to the gameplay of Might & Magic Heroes VII. Before combat starts, you can now rearrange the starting positions of your army in a Tactical phase, though you're restricted to only two rows of the grid. Any creatures you don't place on the map won't appear in combat and you are still restricted to seven creature stacks. However, the hitpoint implementation needs to be toggled and makes the UI look rather ugly. Heroes can once again purchase stationary ancillary units for warfare and support that do not have to be placed on the grid and can add to your army. However, you cannot control their attack just as you cannot control the attack of siege engines while attacking a city.
Combat in Might & Magic Heroes VII has some marked differences from the previous game in the franchise. The Adventure map now lets you choose between the Quick Combat option and the Manual Combat option instead of directly showing the Quick Combat result to save time. Also, the Quick Combat seems to ignore the Hero's abilities entirely, forcing you to pick the manual option most times to preserve your units. I tried to play a battle that showed losses in Quick Combat manually, without resorting to any spells and found that even the Hero's default Might attack went unused, since that was the only thing that made the difference between losing units and preserving them. Of course, since the game does have a random number based Combat system, it could just be the luck of the draw. Spells are certainly not factored into Quick Combat as there is no Mana cost to the Hero.
Might & Magic Heroes VII has a large amount of content that should keep you busy for days. There are six main campaigns and a finale with a total of 27 scenarios between them. While some campaigns have individual heroes for each scenario, others follow the story of a particular hero. Besides these, there are custom scenarios and skirmish maps to add to the amount of content available. The game also comes with an editor and modding tools to let the community create its own content. While a minimum playtime of 60hrs is claimed, it will surely be a lot more, especially when one would prefer to play all combats manually.
When playing on the adventure map, experienced players will know that linear paths are preferable to branching ones since it is preferable to avoid backtracking. This is because the neutral armies on the map become more powerful with each passing week. Accordingly, one will find that most scenario maps will have linear paths for the Hero, especially when there is only a solitary hero to be controlled. In scenarios where the Hero has not town to gather reinforcements from, there are handily placed recruitment locations along the path and quite a few neutral armies offer to join for free or an affordable price as well. There are even Markets to sell off unneeded resources for Gold. These things make the map design rather excellent and egg you on to progress further.
The Town Screen now serves a multitude of functions besides recruiting Units and building Structures. Heroes can learn new spells in a town, trade resources, control Caravans that let you move units between your towns with ease, recruit Warfare and Support units, check fortifications, Spy on other players and recruit new Heroes and creatures. The Construction Interface looks quite neat in its tree format that shows proper progression to build structures. Some Structures can be upgraded while others offer a choice to pick from amongst two structures that each offer different benefits. Picking one makes the other unavailable in that Town forever. The Fortifications screen provides a neat overview of the defences of the town and has its own separate garrison that comes into play when the Town is attacked. Unfortunately, they do not stack with the Hero's existing units and are restricted in play by the seven creature stack limit. Having the garrison separate is quite helpful especially if you would rather add as many recruits as you can to your army and ignore the defences of your towns.
Might & Magic Heroes VII shows towns on the Adventure Map not just as individual self contained locations, but also as properly developed settlements surrounded by walls, residences and other monuments. To attack some towns you need to breach the gate first and only then can you proceed to the main town. With the Area of Control system in place, you can either spend time trying to convert resource structures in a town's Area of Control before taking the town itself, or simply defeat the town itself and gain mastery over all its controlled structures. Defeating other heroes can also let you inherit their lands and structures.
The Item and Inventory management system is pretty straightforward and doesn't see much changes from previous games. The Skill Wheel provides you a lot of freedom in choosing the speciality of your heroes. You need to unlock each tier in the wheel before you can unlock the abilities within it. Each unlocked tier gives passive bonuses while the abilities contain therein can provide bonuses to specific spells or improve the Hero's stats.
Graphically speaking, Might & Magic Heroes VII's Unreal Engine 3 is showing its age and the Adventure Map in particular looks rather dated. Combat looks quite nice in comparison. However, the gameplay is engrossing enough that you will forgive the graphics after a while. Most of the UI is pretty well done though the hitpoint implementation is rather poor. The Musical score is quite grandiose as expected of a Heroes game with inspiring orchestral notes playing in combat. Sound effects are quite spot on and enhance the experience of the coolcam and victory animations.
From what we have seen till now of Might & Magic Heroes VII, we would easily recommend it to fans of the franchise. However, we would caution newcomers to tread carefully due to the lack of a tutorial, though exploring the game can teach you a lot about it. The game has some known issues and we will check the final release before reporting on them.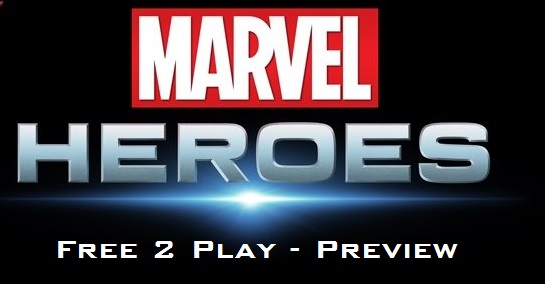 Marvel Heroes Development by Gazillion Entertainment Genre – MMO Action RPG Model – Free 2 Play Lead writer – Brian Michael Bendis (who has written a number of major Marvel [...]