We at iLLGaming claim to be masterful game reviewers. To put more precisely, "video game" reviewers. A day in the life of ours involves playing games looking at the screen, with our hands nimbling on a keyboard or a controller, for hours, days, weeks, months and even years. Many argue that video games aren't the ideal lifestyle choice one should make, for, erm, "well being." While personally, I understand this argument and I understand where it comes from, it is kind of true. Spend too much time video gaming and you put a serious risk on your health. Sitting on a chair and looking at a high definition screen for countless hours isn't what the human body is necessarily designed for.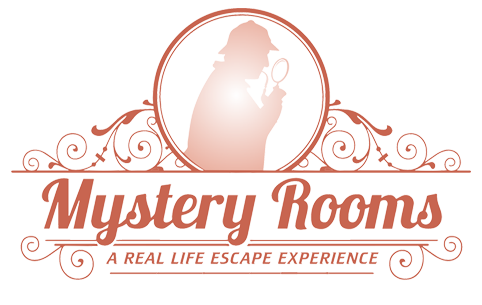 Having said that, I was given a unique opportunity to review a real life game. Not a video game, but rather, a game that you actually play by playing it, not by pushing buttons. I was immediately enamoured by this opportunity and took it up the minute I was presented it. This real life game goes by the name of Mystery Rooms. I'm not sure whether the founders intended this game to be one that can get the iPad addicted adolescents out of their zones, but that is a side effect that is definitely desirable. In a day and age most of our involvement is digital, having something analog is definitely worth a look.
Enter Mystery Rooms
The only crux that you have to deal with if you want to play Mystery Rooms is, you have to actually visit the place physically. Something video gamers might be too spoilt for choice to do. If you're willing to go beyond this one adjustment, you are in for a genuine adventure, mystery, puzzle solving gaming experience.
Mystery Rooms offers four unique exclusive games: The Hurt Locker, where you have to diffuse a bomb within a stipulated time. Failing to do so won't detonate the bomb, so you don't need to worry about your life. It's a game afterall. Abduction is a horror game, and that is all we know about this particular game. Cabin in the Woods is a murder mystery, a Sherlock Holmes-esqe mystery. The game that I was invited to review was Lock Out, where you're locked in a prison and you've got to break out before the time runs out. All of these games are multiplayer.
Locked Out
To review Lock Out, I was asked to bring a friend along. We reached the Mystery Room arena in Delhi, and were asked to wait till the current batch was finished with their own game. We were offered a game of pool at the location while we waited. While we were hitting cues, the sight of excited "gamers" coming out of the rooms hosting the four games was a common one. It was more than enough for us excited about what our experience would be like. Kind of mysterious too. I have personally never done any thing like this.
When our turn finally arrived, we were asked to deposit our mobile phones. Since the game we were playing was Lock Out, we were briefed by the staff that we were prisoners in a jail, and we had to escape it in sixty minutes. I guess this is why we were asked to put on striped shirts, the inmate uniforms. It did its job of setting us up mentally for the adventure we were about to begin. After being briefed about the basic rules, we were put in our prison cell, and the doors outside locked us in. From here on, it was only me and my handcuffed friend, locked up in a prison cell. Nobody else. I felt like I was in an episode of Prison Break. Let the games begin.
I won't be talking about the actual game per say, because of spoilers. What I can talk about is, the experience. The vibe of being an inmate with no one around you was set-in perfectly. Our cell had its fair share of furniture and our inmate-self belongings. We had to use whatever was available to us in our cells to get ourselves out. These things were as basic and utilitarian as things can get, how you use them to escape is what matters. The entire set up was true to a prison escape, it felt like we were in one of those movies.
We found ourselves stuck at many points, which is when we had to get into puzzle solving mode. These were genuine puzzles that do require one to use their wits and brains in all directions. You don't just have to escape from your cell, you have to escape from the prison compound itself. To do so, you have to solve puzzle after puzzle, you have to connect the dots to reveal yet another possible escape possibility. There is enough backtracking to keep you involved with your roots, your room, your bed, your commode. We were doing all sorts of activities, physical or mental.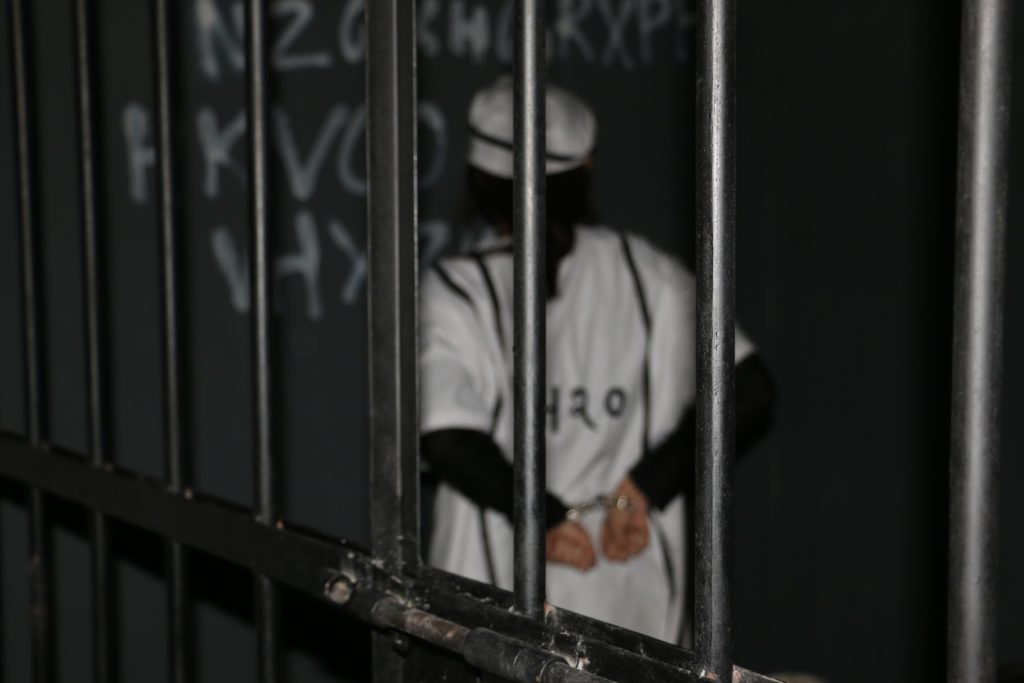 When our time ran out, as ego crushing as it might sound, we weren't able to escape the prison compound. We did manage to get out of our cell though. We were still sticking the pieces together till the buzzer ran out. It was disheartening. All in all, Lock Out succeeded in what it intended to, i.e., make me feel like a prisoner wanting to escape at any cost. I did want to get out, and I did whatever I can to do so, albeit, I failed. With my failure, I can say that Lock Out was a success.
---
Mystery Rooms has been set up across various cities in India. You can visit the official site for more details. All the four games can be played by people between 10 – 77 age groups. That is the only prerequisite required. If you're a video gamer and are looking to put your video gaming skills to the test in real life situations (well, not exactly real life, but you get it), Mystery Rooms will give you that. If you're looking to solve real puzzles without the luxury of having strategy guides, internet or telephones, this is a good way to experience life with those disabilities. I won't say whether you'll learn something from this or you'll not (you will, ofcourse, but that's not the point), but Lock Out was definitely a unique experience, one of a kind. Digital games have their limitations, and games like Lock Out at Mystery Rooms do enough to make up for digital limitations.
Next, I think I should try out the other three rooms…

After a successful Gamer Connect in southern Indian city of Cochi, Nvidia's coveted gaming tour has trickled up to the city of Lucknow. Hosted on the 11th of October, 2017, Nvidia took [...]

The arena was prepared. The stage was set. The machines were ready. The fans were in. The casters cleared their throats. On a pleasant breezy Sunday in the IT city of Bengaluru, at the LXG [...]

In the dusky Bengaluru weather, the stage was set at The Lalit for an enticing Finale of the ASUS ROG Masters South Asia tournament, for Dota 2 and Counter Strike: GO. The teams were in, so were [...]