With the festival season coming up soon, tech product company Intex Technologies has launched a new range of high-end multimedia speakers. As advertised by Intex, this range is "aesthetically designed and combine quality sound output to provide exhilarating sound required for big celebrations."
Seven models make up the just launched speaker range, which contains 5.1 and 2.1 configurations and a Bluetooth dock. Power output for the range starts at 50W for the 2.1 models and goes up to 125W for the 5.1 models.
All speakers are equipped with a newly developed 'Zero Distortion' circuit that ensures noise and distortion free sound at high volumes.
Here are the specifications and features of the multimedia speakers
IT-510 SUF
Price – INR 6,554 /-
Output: 50W + 15Wx 5
Main Unit: 8Ω
Satellite:  4Ω
Sensitivity: 500mV rms @ 1Khz
Features:
·         5.1 Channel multimedia speaker with USB/SD/MMC/FM
·         5.1 pro-logic output from 2.0 channel input (AUX)
·         AUX audio input compatible with DVD/PC/LCD TV
·          Fully function remote control
·         Jog dial (Rotary Encoder)for master & individual channel volume control
·         LED Display

IT-475 SUF
Price – INR 4,734 /-
Output: 35W + 15Wx 5
Main Unit: 8Ω
Satellite:  4Ω
Sensitivity: 500mV rms @ 1Khz
Features:
·         5.1 Channel multimedia speaker with USB/SD/MMC/FM
·         5.1 pro-logic output from 2.0 channel input (AUX)
·         AUX audio input compatible with DVD/PC/LCD TV
·         Fully functional remote control
·         Jog dial (Rotary Encoder)for master & individual channel volume control

IT-470 SUF

Price: INR 4,455 /-
Output: 30W + 10Wx 5
Main Unit: 8Ω
Satellite:  4Ω
Sensitivity: 500mV rms @ 1Khz
Features:
·         5.1 Channel multimedia speaker with USB/SD/MMC/FM
·         5.1 pro-logic output from 2.0 channel input (AUX)
·         AUX audio input compatible with DVD/PC/LCD TV
·         Fully function remote control
·         Jog dial (Rotary Encoder)for master & individual channel volume control

IT-299 SUF

Price: INR 3,439 /-
Output: 30W + 10Wx 2
Main Unit: 8Ω
Satellite:  4Ω
Sensitivity: 500mV rms @ 1Khz
Features:
·         2.1 Channel multimedia speaker with USB/SD
·         AUX audio input compatible with DVD/PC/LCD TV
·         Rotary type Volume, Bass & Treble control
·         Fully function remote control
·         Digital FM playability

IT-297 SUF
Price: INR 3,499 /-
Output: 30W + 10Wx 2
Impedance: Main Unit : 8Ω, Satellite : 4Ω, Tweeter : 4Ω
Sensitivity: 500mV rms @ 1Khz
Features:
·         2.1 Channel multimedia speaker with USB/SD/FM
·         AUX audio input compatible with DVD/PC/LCD TV
·         Rotary type Volume, Bass & Treble control
·         Digital FM playability; Fully function remote control
SMASH  BT (Bluetooth)
Price: INR 4,999 /-
Output: 20W + 10Wx 2
Impedance: Woofer : 8Ω, Satellite : 4Ω
Sensitivity: Better than – 80 dBm
Features:
·         Three-Way Active Design-Shunning concert-quality sound at home
·         Integrated Subwoofer-Powerful, Deep Lows without distortion
·         Connectivity-iPod, iPhone and iPad dock,Bluetooth,LineIn,AUX, and Video Out.
·         Wireless Remote Control-Controls audio and most iOS devices
·         Video Output Connection-Play movies right from your Apple devices to TV
·         Compatible with iPhone 4/4S/3GS/3G, iPod Touch/Nano/Classic , iPod and any Android phone or music player with 1/8" (3.5mm) headphone output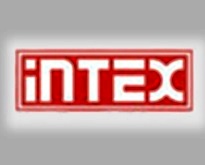 Intex just showed off the first phone with true octa-core smartphone from an Indian brand. The phone, still unnamed, has got MediaTek's MT6592 chipset. The SoC consists of eight Cortex A7 [...]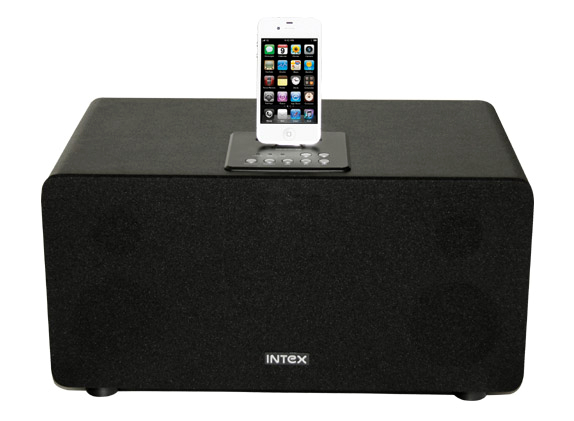 Intex may be far from a household name for docking stations, but they have a long standing history with multimedia speakers. Known to cater to the value seeking customer, Intex has a wide array [...]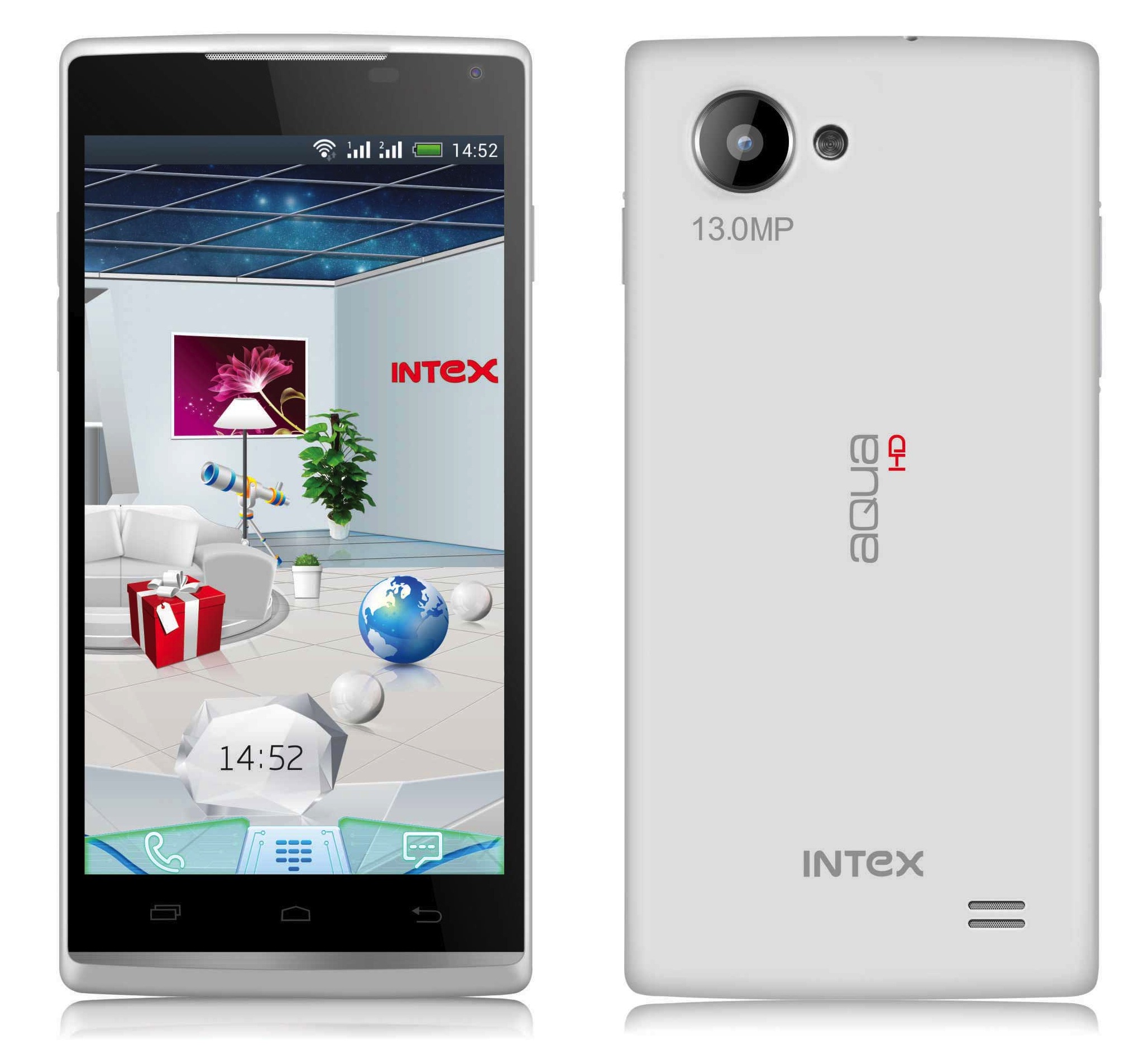 Intex today announced two new smartphones from its Aqua range, the Aqua HD and Aqua i4. Both the smartphones are targeted for the mid-budget segment, costing Rs. 15,900 and Rs. 9,490 [...]