If you are looking to give your computer a speed boost without really dwelling into your CPU and/or motherboard, upgrading to a Solid State Drive can prove to be the most definitive and impactful choice. With the prices of SSDs momentarily keep coming down, it only makes their case stronger.
Last time we reviewed the Kingston SSDNow UV100, a budget SSD offering, as we observed how even a slow SSD significantly boosts the speed of your computer, compared to a SATA hard disk drive.
Kingston HyperX Fury SSD
This time we have the Kingston HyperX Fury 240GB SSD. Contrary to the budget UV100 SSD, this is a considerably fast SSD, although its selling point is still its low price. This model is originally 256GB, but is sold as 240GB, a good considerate move by the company who have compensated for wear leveling mechanisms and garbage collection, something SSDs are prone to.
The HyperX Fury uses a SATA-600 interface and is based on the 2.5″ form factor, with a thickness of 7 mm. It is equipped with a SandForce SF-2281 controller, which prefers compressible data over incompressible. This means the drive is exposed to lower read speeds compared to other drives in the market that use Marvell controllers.
The HyperX Fury is encompassed in a lightweight and rigid metal casing. Opening the case up, you find eight NAND 16GB memory chips on each of the sides of the PCB, along with the SandForce SF-2281 controller. The NAND flash chips are Kingston FT16B08UCM1-34.
Specifications
Class: Value
Capacity: 240GB
Max Sequential Performance (Reads/Writes): 500/500 MBps
Max Random Performance (Reads/Writes): 84K/41K IOPS
NAND Endurance: 641TB
Controller Used: SF2281
NAND Type: 20nm ONFi 3
Price: INR 10,900
Warranty: 3 years
Testing the performance of the HyperX Fury SSD
We use the following configuration for our testing and benchmarking procedures.
Test Bed
Motherboard: Asrock Z77 PRO
CPU: Intel Core i7-3570K @ 4.5Ghz
CPU Cooler: CoolerMaster Hyper Evo 212+
Memory: 8 GB Corsair Vengeance DDR3 SD RAM at 1600Mhz
Graphics Cards: Nvidia GeForce GTX 770 SLI
Sound Card: ASUS Xonar DX
SSD: Kingston HyperX Fury 240GB
HDD: WD Green 1TB, WD Blue 2TB
Power Supply: Seasonic 850W
OS: Windows 8.1
Read/Write Performance
To analyse the read bandwidth of SSDs, we use HDTach. HDTach gives a good generalization of how a drive will work in day-to-day operations.
For figuring out where SSDs stand in their write performance, we use HD Tune Pro. This utility writes across the entire area of the SSD, and can point out any shortcomings the drive has.
We use HD Tune Pro to measure the write performance for this drive. This utility writes across all the sectors of the drive, thus exposing any shortcomings  the drive might have.
In terms of read and write speed, the HyperX Fury sits slightly lower than the same category SSDs from Corsair and ADATA.
CrystalDiskMark
This utility lets us measure sequential and random read/write speeds. The size used for the test was set at 100MB.
The performance ranking scenario replicates that of our HD Tune tests. The Kingston sits right where it is supposed. Poor interleaving and an aging controller hold it's performance back.
Real World File Transfer
HD Tune Pro and CrystalDiskMark are just synthetic benchmarks, they can give an "idea" of a how a drive would perform, but what matters in the end is how the drive performs in real usage scenarios, like copying and transferring files. We run 2 tests, one where we used a single 8GB BluRay movie file and the other, a folder with 200 subfolders, a total of 10,000 files. The size of the files vary from 100kb to 100mb. For logging the numbers we used MS RichCopy.
The Kingston HyperX Fury almost kisses the performance levels of the Corsair Force GS. These are good numbers for a budget solid state drive, but that doesn't mean these numbers break any records. They still pretty much sit in the average segment, particularly owed to the aging hardware used under the hood.
Conclusion
Kingston's HyperX Fury is an SSD primarily targeted at budget yet power consumers. You can find this SSD floating around INR 9,000 in the market. Priced in the sub INR 10,000 segment for the 240GB model, this is competing with upper-entry level domain. While it's numbers are at par with its same-segment cousins, the HyperX Fury is still bethroned by its more robust competitors. Much of it is owed to the ageing SF-2281 controller, which is contrary to the current trend of using more robust and newer SandForce controllers.
Answering the question of whether this is a considerable upgrade from your SATA hard disk drive, yes, it very much is. An SSD boosts your Windows startup speed, feels a lot snappier, loads games and transfers files faster. SSDs boost your PC performance and offer the single biggest performance leap in computing and day-to-day activities.
The Kingston HyperX Fury 240GB is priced at INR 8.305.  This is considerably lower than the price of the Corsair Force GS (around INR 10,000) and the ADATA SP920 (around INR 10,500). That makes the HyperX Fury a considerate value buy, with a good price/performance ratio.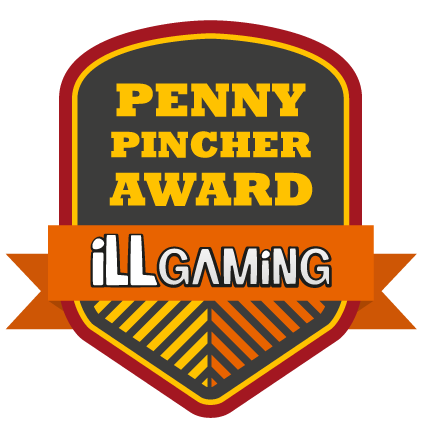 The Kingston HyperX CloudX Revolver is a gaming headset. The subject of this review is the Gears of War Edition of the CloudX Revolver. This is the 2nd Xbox licensed gaming headset by HyperX, a [...]

Kingston is getting ready to launch its high-performance HyperX Savage SSD in India. The drive would be available in 120GB, 240GB, 480GB and 960GB sizes. This is their fastest HyperX SATA-based [...]

For most PC gamers, our machines is a constantly evolving beast, devouring games and media applications as it grows in power, and size in order to meet the continuously growing computing and [...]