Yesterday we shared the EA E3 2015 Press Conference Roundup. Today, we focus on the Microsoft E3 press conference, and bring to you a concise list of their big announcements this year.
This year Microsoft brought what they touted as the "best lineup of games in the history of Xbox." From the epic scale of Halo 5: Guardians to the newly announced indie games, this year's press conference was a jam packed one. Whether they were able to live up to your expectations is entirely your own decision, but here is a summary of what was shown during the conference.
Halo 5: Guardians
Halo's presence at Microsoft's press conference was obvious and moreover a good amount of details were already made available. However, it was for the first time that fans of the franchise saw the world premiere for the campaign showing the co-operative gameplay, new spartan abilities, weapons, vehicles, redesigned prometheans and Agent Locke's squad. The new trailer also dropped few hints at the upcoming story of Master Chief.
A new game mode called Warzone was also announced which takes the Halo multiplayer to large scale maps which are 4 times bigger than traditional maps, not only has team size been increased to 12 per team, but players will also be figthing AI enemies and bosses. The new game blends the traditional PvP elements with PvE allowing players to play in a unique way for the first time in Halo.
ReCore
ReCore is an upcoming Xbox One exclusive which will hit stores in Spring 2016, created by Keiji Inafune and the makers of Metroid Prime. While not much details have been made available about the game, we do expect to hear more about it in upcoming months.
Forza Motorsport 6
Prepare to live your car fantasy with Forza Motorsport 6. With more than 450 Forzavista cars which will allow you to experience every single detail of the car, new wet weather and night racing, 26 world famous locations and 24 player racing, Forza is all set to be released this year on 15 September 2015. Experience all this in 1080p/60fps on the Xbox One.
Indie Montage
Microsoft revealed a montage video of all the upcoming Xbox One games this year. The mashup video shows snippets from a bunch of indie games coming out on the Xbox One.
Rare Replay
Celebrating its 25th anniversary, Rare announced a massive collection of games which will all be coming to the Xbox One this year in the month of August. The package includes popular titles like Perfect Dark, Conker, Banjo and many more. The collection comes with a total 10,000 Gamescore points for gamers to unlock. So prepare to bring back your old memories and live them again.
Sea of Thieves
After a long time, Rare is coming back to the triple-A scene with Sea of Thieves. With its captivating art style and pirates, the latest Rare adventure waits for you to jump in. Not many details are available right now, though the game might have some multiplayer or MMO componenets in it. Stay tuned for more information.
Xbox Elite Controller
During the conference Phil Spencer took over the stage to announce the new Xbox Elite Controller which will work with both the Xbox One and Windows 10. The new controller has lot of improvements and customisation, which will allow gamers to customize the controller to their gaming needs. However, this elite controller also comes with an elite price of $149 (Indian price and availability yet to be announced).
Rise of The Tomb Raider
The latest Lara Croft adventure will take you to locations you have never visited in the game's universe. The gameplay shown during the conference showed new locations, puzzles, raiding tombs and more combat. What we saw was only a small slice of the full game and we expect more to be shown during the Square Enix conference. Note, Rise of the Tomb Raider is an Xbox One exclusive.
Gears of War Ultimate Edition
Under Microsoft, Gears of War is about to get bigger and better. This year you will get a chance to play the original Gears of War in 1080p/60fps and added content exclusively on the Xbox One.
Gears of War 4
Not only that, a new Gears of War named Gears of War 4 will be releasing during holiday 2016. Apparently the Gears 4 will have new characters and might even take place on a new planet. Even so early in development, the game looks gorgeous thanks to the power of the Xbox One and Unreal Engine 4.
Xbox 360 Backwards Compatibility
The biggest surprise during the conference was the announcement backwards compatibility for the Xbox One. Starting this October, Xbox One owners will be able to play their Xbox 360 games on the Xbox One. This year a total of 100 games will be available and in coming months more will be made available and in case a developer wants to make their game available they only need to say yes to Microsoft and rest is up to Microsoft to do all the backend work. Many developers are already utilizing the benefit by offering Xbox 360 titles free with the purchase of Xbox One version of some games.
Gigantic
Gigantic's arrival on the Xbox One and Windows 10 was confirmed back at GDC 2015. At E3, fans were delighted by a new trailer and an announcement for a BETA which will be coming during the month of August. With its cartoonish, visually appealing art style and 5×5 competitve gameplay, Gigantic will be a great experience when it launches this year.
Fable Legends
The first ever free-to-play Fable will be making its debut on the Xbox One and Windows 10 exclusively this year. The game will be cross playable between the two platforms and players will also be able to share their progress across the two platforms. A closed BETA is already up and running so fans of the franchise who want to get the taste of what's coming should register for the BETA.
Fallout 4
A lot was already shown of Falllout 4 during the Bethseda conference, but the biggest announcment was the arrival of mods on the Xbox One. Mods created for Fallout 4 on PC will work on the Xbox One and will be free to download. This is first time that a console game will be officially supporting mods. And by mods we don't mean hacks or cheats.
Tacoma
Ashen
Beyond Eyes
Cuphead
Ion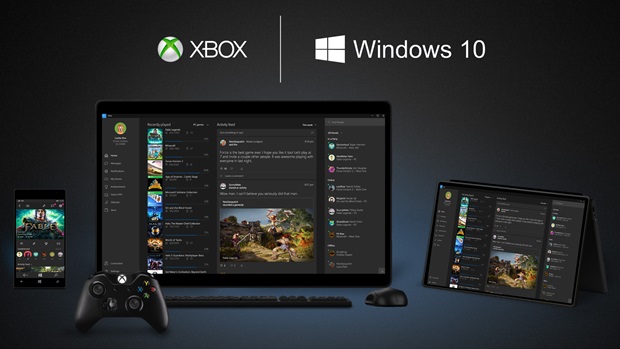 During the Windows 10 event in Redmond, Washington, Phil Spencer (head of Xbox) took over the stage to announce the debut of the Xbox app on Windows 10 exclusively. With the Xbox app built right [...]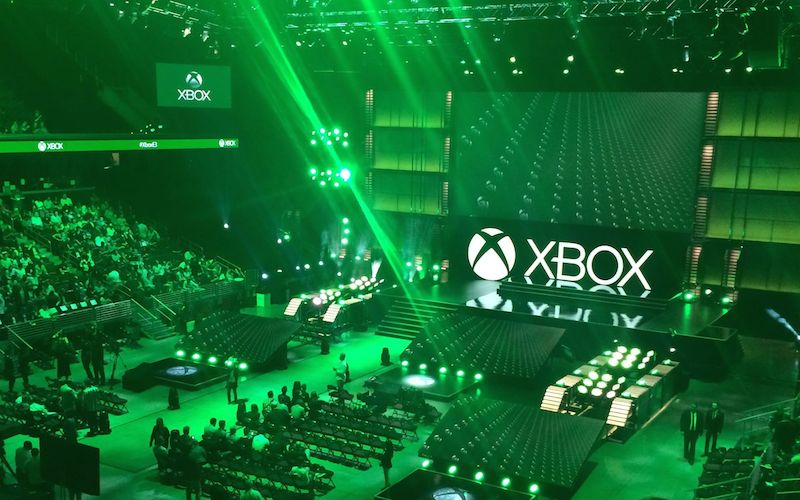 This year's E3 was a true test for Xbox's new head, Phil Spencer. He promised to deliver a conference full of games. From the beginning, the team at Xbox has been promising that they [...]