The iLL Fact Sheet
October 18, 2015
Platform
PC, XBox 360 + One, Playstation 3 + 4
Release Date
September 29, 2015
Price
Playstation 4 - ₹ 2,919
Playstation 3, XBox 360 - ₹ 2,449
XBox One - ₹ 2,999
PC - ₹ 999
Awards
iLLGaming Editor's Choice
CHEF SERVES THE BEST.
Unlike many other sports, like Football, Basketball is all about Possession Keeping. If you lose your possession, you stand to concede more than 3 points at times. The defensive measures, to both stealing the ball and breaking up play, is at times sky high. The steals and rebounds almost feel more important than the offensive moves, or the Euro Steps. While NBA 2K15 was a step forward in describing how flamboyant this 5-a-side sport is, NBA 2K16 is all about that hunger to snatch that ball away and slamming points on a counter, making good use of your short lived possession. I was always a big fan of 2K Sports' rendition of this sport, but with 2K16, I can officially claim it to be the greatest sport game I have ever played.
2K15-2K16
At first, you won't feel a great lot of change in the franchise when you get your hands on the all-new NBA 2K16. The creators wanted you to feel at home, pushing gameplay and presentation changes as smoothly for your smooth consumption. Once you're 2-3 games in, you will feel the change getting more evident, apart from some major changes that show up right away. NBA 2K16 has tuned up AI performance basis on the various player difficulty grids, you will feel that you'll need to perform way better than what you used to do, in order to stay in the game. That comes along with the button mapping changes, now you can bounce pass the ball whenever you find a free teammate running towards the net, escaping the high guard of a blocker near you. The Alley-Oops have changed, making it slightly complex because currently you will have to double tap the overhead pass button, and perfect timing determining whether the team-mate hits it home or falls prey to a blocker in the air. There is some slight alteration made to the jump shots, as they are nowhere godlike, like they used to be in 2K15, making you play for dunks more often.
NBA My Career, partly a Spike Lee Joint
I was always in awe of 2K's rendition of a Career Mode, and with NBA 2K16, they went a distant more into making it more personal. Spike Lee, the man behind films like The Inside Man, directs the prologue of your Career Mode, narrating the story of a Rookie – Frequency Vibrations, who dreams to break the spell and carve his name out in the NBA Hall of Fame. The prologue rendition makes you live his story, called 'Livin' da Dream', that begins with his humble beginnings, him finding an agent, hitting the Drafts, finding a club, going through family strife and finally finding you a reason to grind hours and hours practicing to become the greatest ever. To some, this prologue has been nothing but clichéd, hood-based story, but when you slap it on an ever-grinding career mode, trust me, it is something 'huge'. My shortcomings with the NBA 2K16 were completely on a different level.
NBA 2K15's My Career felt like it is a chain reaction of whatever you are doing, whether it is busting up with someone on your Social or carrying your personal rivalry with DeMarcus Cousins to the Playoffs. NBA 2K16's career mode feels like two halves, the grand Spike Lee half and the latter mechanical sport games career mode style. There is no high school teacher coming to your league games and asking you to fund the High School Court to your name, Akron style. Nor is any Mike or Pharell Williams showing up during your matches, making you dream of bigger things. Every now and then, in 2K16, I'd get a vote of confidence from Steph Curry, James Harden or Anthony Davis before the matches, because they are the faces of this edition. The problem is, I wanted a Matthew Dellavedova or Jimmy Butler to raise my expectations, come to my home and convince me to join their team, because they are my immediate icons, before I reach the #FeartheBeard stage. There is also a flaw within the audio presentation of the career matches, as the announcer sometimes winds up whether to call me 'Freq' or by my real name 'Ray', and that puts me in a real Tyler Durden situation. It seems the very word 'Freq' should've been an incentive and no more, I do not want to live his story, especially when the focus is on 'Be the Story' in this otherwise self-rewarding franchise.
However, give credit where it is due, NBA 2K16's Career Mode priorities often shape up your game. From choosing time-bound sponsor deals that boost your upgrades with XP points to hanging around with icons you follow on social that boost your fan base, to dining with the coach to unlock in-game upgrades to hitting the Gato Practice Sessions that includes some quick and innovative joypad based reflex exercises. These often come during your off-days and give you headache as to which one to do next, since everything on that small UI seems important to your career. While your initial stats start really low, completing all tasks and playing other modes inside the game gets you handy XP points, which takes your physicality and athleticism to the next level in a quicker turnaround time. My Career, or 'Be the Story' is still the Ace of Spades of this franchise, they won some and lost some, but none that take away the pride of striving to put Lakers back on track.
More Modes
Besides the much hailed My Career mode, NBA 2K16 also witnesses the return of some of the hidden gems, like the My GM mode, wherein you take reins of an NBA Outfit and guide them to the Big Finals. Trading in and out players have been made tighter in this edition, making you switch a Joakim Noah for a Tyson Chandler and hold on to that formation for the next two years. There are mini milestones that your team owner sets for you, and they often stay sober to your goals for the season, without getting you sacked for only a failure of the ultimate achievement.
For the very first time to the franchise, comes the My PRO-AM mode, which extends the My Park feelings to a much higher scale. The player that you build over time on the My Career mode is now eligible to play co-op online and live a dream within a dream, along with the rest of the PROs who show up in your game-time. Statutory Warning: Don't step on the court unless your player is at least 75 overall, or you suffer congested Internet services.
A self-engrossing mode of NBA 2K16 is the My Team mode. This is the FUT of Basketball and righteously done, from the progression of your team to title clinching matches. You start with a starter card of your favourite team, which gives you one strong athlete from that team, and basing the rest of the team around rookies. From thereon, you can play online and offline matches to earn points, open better packs and continue grinding towards the Conference Finals.
The Play Now is still the underdog of the franchise, as there were times I would try out several opponent oppositions simply playing 1Vs1 matches. And they all come with the recent draft updates, as Afflalo and Ty Lawson showed up in their new teams. However, someone at 2K didn't do his homework right, as the presenters still call out to their older team (Nuggets) while focusing on their newer ones. NBA 2K16 Legendary Teams also return within the mode, with T Mac and Ming's '04 Rockets and the Pippin-Rodman-Jordan Bulls era making a comeback.
There is a good lot of content (that most of us may not care about) in the 2KTV, while I am expecting more to come as soon as the season kicks off.
The 2K16 Presentation
What really amazed me, and reestablished NBA 2K16 as the game made for next generation, is its amazing, real life presentation. And that comes with a stunning, visual rendition of each of the imageries on this 3-year old console. From the sweat trickling down the temples of James Harden during a free throw that can turn the tide towards the Rockets in the dying seconds to Curry chewing his teeth guard inside out during a tactical time-out; these are the best lived sequences of NBA 2K16.
The KIA Slam Cam is one killer addition to this edition. Like I pointed out in the beginning, the gameplay has undergone tremendous changes, and the most satisfying bit that seems polished in 2K16 is the jams. The single handed tomahawk jams and the double handed in-your-face jams feel so satisfying at times, topped with the KIA cam showing King James or Carmelo Anthony flying towards the basket with a certain grin on their faces.
The Pre-Match show, featuring the big bear Shaq, is funnier, with Ernie Johnson getting Kenny 'The Jet' Smith to the table. The pre-hype to the matches is sleeker and more entertaining than before, asking you not to press the Options button before their gag runs out. The Half-Time stats from NBA 2K15 goes through a drastic change, as there are no Half-Time Heroes, but realistic commentaries and statistical analytics of what actually happened during the First Half, with videos explaining it all. The Jordan Player of the Match video snippet undergoes a touch of realism as camera movements realistically glorify each of the player's coveted moves during the match.
There are tons of new additions to the with-ball and off-ball movements of the players, along with dramatic joypad vibrations explaining the tiniest of thumps. The James Harden Euro-Stepping and Flops make sense, so does the anxiety driven fouls committed at the end of the final quarter. There are some players who are clearly unguardable, include the likes of Steph Curry and 'Floor General' Chris Paul; and the rebounders are the icing on the cake, make sure you get a taste of the attribute enhanced Blake Griffin and the effervescent tank called Pau Gasol.
The Soundtrack
If there is anything so subconsciously important to a sports game, it is the Soundtrack. And NBA 2K16 is so cheesy and mainstream that it takes my ball-dribbling hormones to the next level. Including the likes of Major Lazer and DJ Snake simply killing it with the new earworm – Lean On, and the world's most underrated band Santigold setting new standards with the song I always wanted in a FIFA game – Disparate Youth. Don't worry, as there is a box full of pop songs like Fergie's L.A.Love, DJ Khaled's All I Do is Win and Calvin Harris feat. John Newman's Blame. Oh, so you're into rock? Don't worry, if 2K15 was all about Suck My Kiss by RHCP, 2K16 enrages the inner fuel with the CM Punk popularized Living Colour's Cult of Personality. At times the NBA 2K16 Soundtrack Concoction doesn't make sense at all, it is that good!
Replay Value
This isn't just an annual recommendation, as the franchise takes the right steps in making the game realistic and sticky. With tons of game modes, and so much to discover still, NBA 2K16 is easily one of the games that will not collect dust, come May and June 2016. At the same time, this game doesn't want you to spend hours trying to learn it all, as it will test you straight up, with tougher AI and more resolute defense mechanisms for you to break.
What's iLL
+ Detailed and Realistic Presentation
+ Focus on Defence
+ Refined On/Off Ball Movement and Animation
+ Refined My Career Mode
+ New Match Modes: Gauntlet, PRO AM
+ 3-points/Alley-Oop spamming eliminated
What's Not
- Outdated Audio Presentations
- Online Server Problems (yes they're back!)
- Facial Glitches and Lip Syncing fails during interviews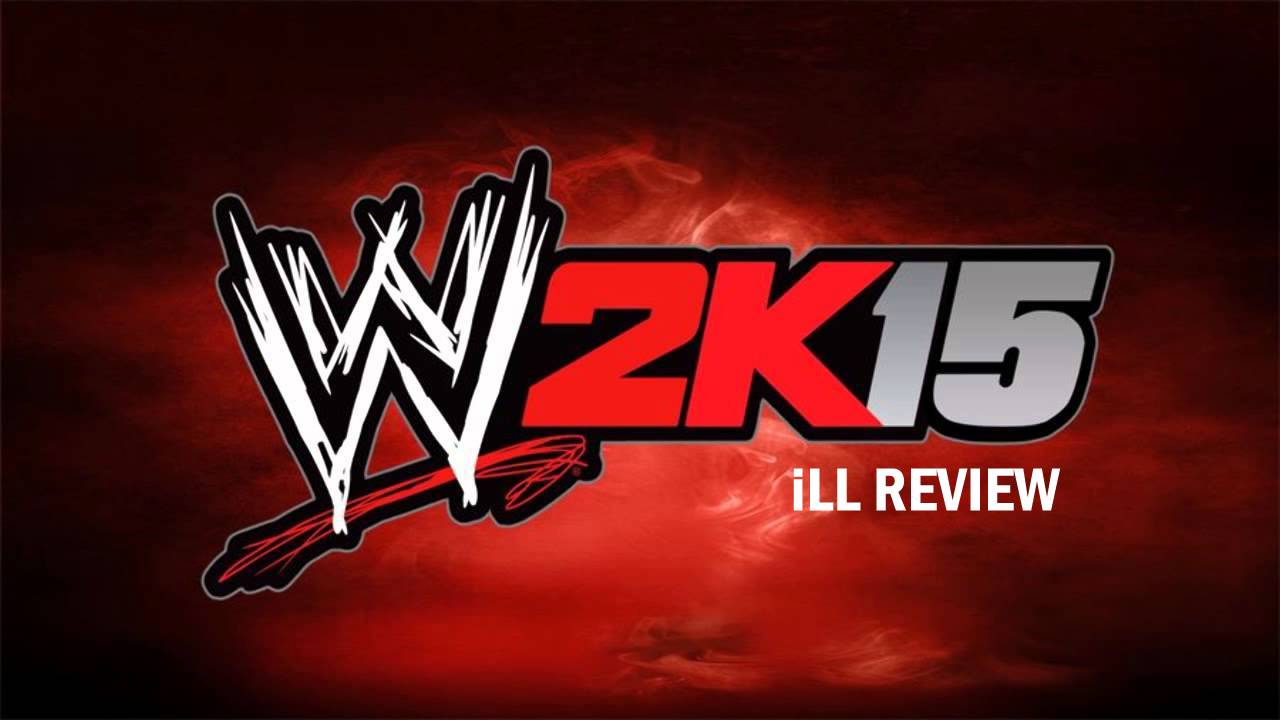 Franchise D-Generation! Developer: Visual Concepts Publisher: 2K Sports Genre: Sports/Simulation Release Date: 18 November, 2014 Platform: PS4(reviewed), PS3, Xbox One, XBox 360 Price: ₹2499 [...]