PC Gamers have yet another reason to rejoice.
As we all already know, this year's biggest AAA game Destiny 2 is coming to the PC platform this year. This news in itself is reason enough for PC gamers to savour the fact that they are PC gamers. Reason being, this year has been plagued with majorly mediocre game releases, for both PC and consoles. Only a rare handful of games have been good. The rest, nah. Destiny 2 in that sense, is something both PC and console gamers are really, really looking forward too.
Let us put the console gamers to the side (yet again).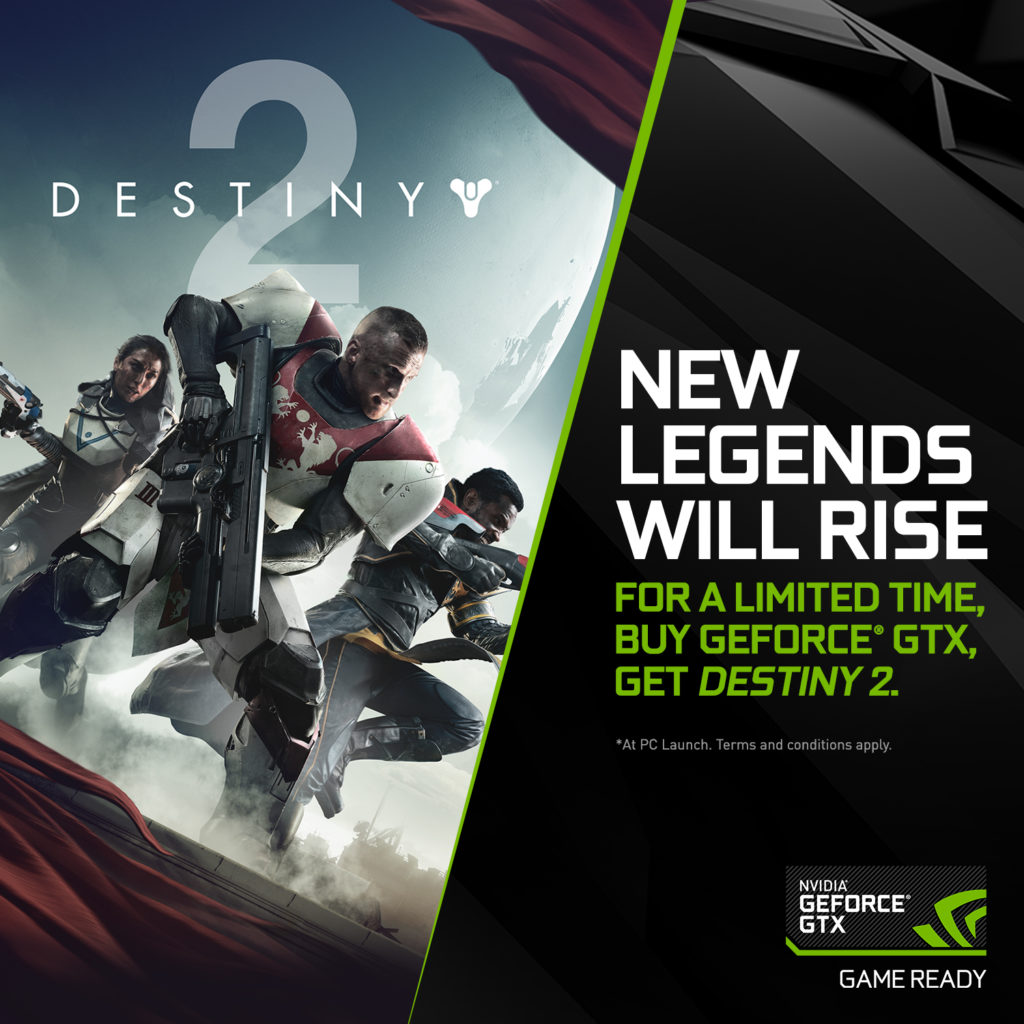 Nvidia has announced the Destiny 2 game bundle. That means, buyers of GeForce GTX 1080 or GTX 1080 Ti will get a free copy of the game. The offer is valid between 21st August to 5th September.
To know more about the Nvidia Game Bundle, visit the Official Bundle Page.
Watch the magnificent 4K Destiny 2 gameplay here.

Nvidia has always been doing a great job in bundling the latest Triple A games along with its GeForce GTX graphics cards.  Previously, the game being bundled was Watch_Dogs2, right at the time it [...]

Anyone preparing for the launch of the biggest games of the year? NVIDIA sure is as it brings the 'Two Times the Adventure' bundle. If you are planning to upgrade your graphics card with a new [...]