We like quirkiness, especially if it comes in a neat package and packs a punch. The Rapoo A600 NFC enabled bluetooth speaker is one such product. This little speaker fits your palm but don't let its size deceive you. Whoever said 'size does matter' didn't know what he was talking about. Fire in some music via bluetooth and you'll see what I mean. I don't think I've come across any other bluetooth speaker of this size that produces music loud enough too fill up a medium sized room.
Honestly, I didn't take the product seriously until I actually fired it up. I've never heard of a company called 'Rapoo' but listening to how good this speaker was, Rapoo couldn't just be ignored. So I googled them and found out that this is a Chinese company that specialises in wireless peripherals. Don't mistake Rapoo for 'just another Chinese hardware manufacturer.' Remember, even iPhones are manufactured in China. Looking at Rapoo's product range, I was quite impressed with the designs of the products, most of them being in the premium category.
Back to the Rapoo A600, the bass-heads will be happy kept happy here. Small speakers, no matter how clear they sound, have one technical limitation, the bass, or lack thereof. A small speaker can never produce deep bass because doing that requires a big vacuum dome, which the small size doesn't allow. Things are different with the A600. I fired up Daft Punk's Get Lucky and the bass was immediately evident. It's not the deep thumping and extending kind, but it is still DAMN GOOD for a speaker this size. What I mean is, the bass is there is there is there. It won't shatter your windows, but it can definitely get the 3-5 people gathering in your room dancing on their feet! The bass downright brings Bose's portable Companion series to its knees.
So how did Rapoo manage to get so much bass out of this little speaker? Let me explain. The A600 is actually a two-way speaker, with an actual subwoofer and a mid/high speaker bundled together. How I know this had an actual subwoofer was because of the air-outlet located below the button panel, and you can feel the air thumping out whenever something bassy is being played. Rapoo calls this technology the 'Radiation Airflow Invert Technology' which boosts lower frequencies. Whatever fancy name Rapoo has given it, it doesn't really matter, it works really well and that's what counts.
The build quality of the Rapoo A600 is impeccable too. The speaker feels nice and heavy when held in your palm. This could make for a very good boom box. The bottom has a large rubber pad to ensure it sits well on slippery surfaces. The lateral casing is brushed aluminium, giving it a premium feel. Even the plastic used in the speaker is top-notch quality.
The speaker supports NFC, meaning your can pair your NFC-enabled smartphone without any user intervention required. The speaker can be connected to more than one device at a single time, and can be switched between devices on the fly. You get three large buttons on the top panel, to increase/decrease the volume and to find a device. On the rear is the mini-USB port which is used to the charge the speaker, an on/off switch and an auxiliary 3.5mm jack.
Battery life is rated at 10 hours backup with a 3 hour charge time. Running at full volume will drain your battery in 5-6 hours. The speakers last long when on standby. I left my city for a week, came back and could still use the speaker for about 3-4 hours without charging it.
The speaker's official pricing stands at INR 9,099 and comes with a two-year warranty. The pricing is steep. JBL's immensely popular Pulse costs much less, looks much better, but doesn't sound as good as the Rapoo. If you're looking for something really small that sounds really good, you can't really go wrong with the Rapoo A600, if you're willing to the pay the steep price. Amongst the category of small, portable bluetooth speakers, the Rapoo A600 takes the lead, which is why we give it our Editor's Choice Award.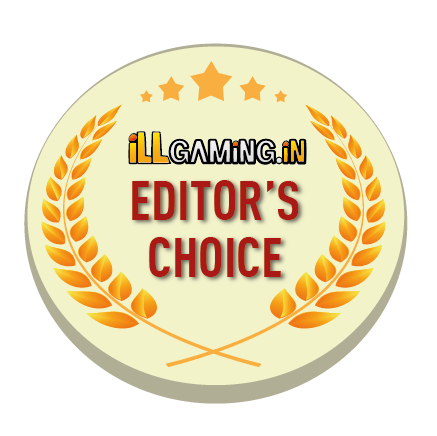 WHAT'S ILL
-Great sounding speaker breaks the laws of physics
-Good bass, something small speakers struggle with
-Nice heavy build quality. Brushed aluminium casing
-Simple and straight-forward operation
-Looks modular and minimalist
WHAT'S NOT
-Price
-A slight lag in operation