The iLL Fact Sheet
Item Reviewed
Shadow Warriow 2
October 28, 2016
Publisher
Devolver Digital
Genre
First-person shooter
Platform
Microsoft Windows, PlayStation 4, Xbox One
Release Date
Windows: 13 October 2016
PlayStation 4, Xbox One: Q1 2017
Shadow Warrior is a game series that began in 1997. Shadow Warrior "2" is the third game in the series. It takes place right after the events of Shadaw Warrior "1". This series is played from the first person perspective of Lo Wang, the hero of the story. Lo Wang is a samurai, who, well, has to kill hordes of enemies to save the world. Being a skilled killer is not the only thing Lo Wang does. He's got a sense of humour too. One of the brash types, with a lot of d*ck jokes, punchy one liners and high-school insults. I would say that Lo Wang is funny, that is if you don't mind the curses he frequently throws, with lavish use of the word "f*ck". That was the prime reason why I was motivated enough to finish the game, Lo Wang's sense of humour.
Why do I say that the sole motivation for me to finish the game was Lo Wang's sense of humour? That is because, Shadow Warrior 2 in principal, is just another FPS game where you have to kill monsters/animals/humans/aliens, with different weapons and abilities. What separates it from other games is its variety of weapons, the hero's skills and abilities, and the set and setting. These are the three aspects that are creatively adjusted and modified to make a new first per shooter game. The principal formula remains the same. That goes for games like Call of Duty, Gears of War, Titanfall etc. Each game uses the same core formula. This the formula that has been in the industry since two decades, and apparantly, we still haven't moved beyond that. That is a discussion for some other time, let's get back to Shadow Warrior 2.
So, I figured out how the game works within one hour of gameplay. The remaining 9 hours was the same "gaming" experience, mildly altered on the surface, on loop. Like I said before, I only pushed forward to see what next joke/one-liner/insult Wang would throw. Those arent the only rewarding things about the game though. The humour is supplemented with a great control system that is responsive, slick and quick. It is quite enjoyable actually. Lo Wang moves swiftly. The jumps, double jumps, falls, all have good impact, making for a good immersive experience. You have the choice of multiple play styles. Wang being a samurai, knows the art of sumarai swords. Swords and katanas have special attacks, that are easy to perform and satisfying when done effectively. Throughout the span of the game, you will be introduced tto multiple varieties of swords, all with slight modifications in the way they work. You can dual weild swords too. Experimentation with weapons a different world in Shadow Warrior 2 itself.
Then there are the other weapons: pistols, sub-machine guns, rifles, shotguns, chainsaws etc. Shadow Warrior 2 checks all the marks that warrant a modern day shooter. The fun in the game comes from experimenting with different weapons, and that is another aspect where Shadow Warrior 2 shines. It offers a plethora of different weapons to choose from, with unique abilities. The game puts a special focus on loot, reminiscent of the Borderlands series. It would be fair to say that Shadow Warrior 2 is a nice blend of Borderlands and Diablo, with a unique flavour of its own. I found the game to work better and slicker than Borderlands. The combat is tighter and more satisfying.
There are tons of upgrades that can alter the gameplay. You can add upgrades to weapons, to yourself, to your armour. Some upgrades add special alternate abilities to weapons. Some weapons are plain bizzare, like this machine gun called "The Ripper" which has a skull as a chamber of bullets. I installed the Ripper with an ability that mounts the gun and it automatically shoots enemies. So whenever I was caught between a gang of enemies, I mounted the gun at a center spot and sliced foes with my katana, while the gun was doing its job. That goes to say, combat can get haywire at times. I found myself in moments where all I was doing was manically shooting and slicing my sword.
During combat, Wang has other powers at his disposal too. In the beginning of the game you are pretty much powerless. As you progress, you unlock and upgrade abilities. These abilities range for shockwaving the enemies to summoning spikes from the ground. You can even become invisible. To overcome enemies, Wang has to use a good mixture of sword fighting, gun slinging and his abilities. You can experiment with other play styles too. Oh, and did I mention the variety of enemies. Some are as bizzarre like the "D.O.L.L.", which stands for Dirty Old Leisure Lady. The looks of this certain enemy do justice to its name.
There is a crafting system in the game too, where you can mix and match upgrades to create more powerful ones. This works exactly like in the later versions of Borderlands. And just like in Borderlands, there are shops where you can buy/sell your loot. I never bought anything throughout the game. I only sold my junk. I never spent a single penny. I think that's just how I play games, I save a shit load of money just to finish the game rich, till I say goodbye to the game forever.
The story of the game picks up fast. You will witness a lot of junk American culture references in the story. I found this to be weird because Shadow Warrior 2 is an Eastern themed game, with a lot of Buddha statues and Buddhism references all over. Well, being weird is OK, there are no rules to how a game should be. Shadow Warrior 2 chooses to be bizzare and at many times it doesn't even take itself that seriously. This formula works well for the game.I liked the conversations between Wang and his friends and enemies. There are some moments where the references will kick in, like this one time Wang referred to the Tinder "hook up" app.
Shadow Warrior 2 has an open world design to it. the levels are procedurally generated, even the ones in the main Story missions. The level design is nothing to talk about. It exists and it works well, that is all I can say about it. After a point, it feels like the levels are just repeating themselves. So for the Side Missions, the only motivation I had in finishing them was to unlock cool gear. The side missions themselves didn't offer any new-ish experience.
Summing up, Shadow Warrior 2 is a bizzare first person shooter and slicer that gets the job it is set out to do, done well. It slick combat system is supplemented by the game's humourous writing. It is fun to be in Lo Wang's shoes and even more fun to listen to the things he says. If you're looking for a modern shooter with all the features like gazillion weapons, special abilities, crafting, Shadow Warrior 2 is the game for you. Although, as an experience compared to other million shooters out there, it is one that is bound to be forgetten shortly.
The game was reviewed on a PC with ZOTAC GeForce GTX 980. The game worked well above 60fps at 1440p. The game code was supplied to us by Nvidia
What's iLL
+Solid mechanics
+Slick and fluid controls
+Very funny
+Good collection of weapons with enough variety
+Satisfying combat
What's Not
-Uses tried and tested formula, with nothing new
-Repetetive level design
Summary
Shadow Warrior 2 is one of the best shooters out there right now in terms of refiniement of gameplay. It offers a lot of gameplay varieties that are fun. For the other aspects, nah.
You have rated this
2K Australia the developer behind the acclaimed titles like BioShock, Borderlands: The Pre-Sequel is closing down. The main reason behind the move is the the high cost of development in the [...]

Its Holi time, the festival of colours and of love. Most of our Indian readers will know what Holi is, for those who don't, here is what Wikipedia has to say: To celebrate Holi in our own [...]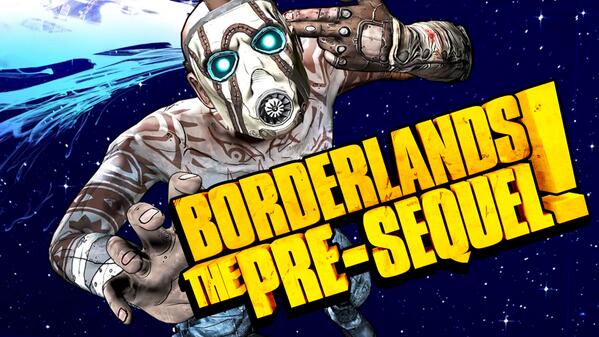 Title: Borderlands: The Pre-Sequel Developer: 2K Australia Publisher: 2K Games Genre: FPS Platform(s): PC, PS3, Xbox 360 As I sit down to start penning my blatantly delayed review of Borderlands: [...]