Another game on Windows Phone worth checking out
Exploring and trying to find out new games on the Windows Store is my favorite past time. This practice has now become more frequent since developers have started to dedicate more time and resources to Windows Store. Recently Square Me was one of those games which caught my attention. The high ratings and positive reviews of the game on the Windows Store broke the entry barrier for me.
Simplicity
Square Me does not want you to spend time in the menu to find the game mode which suits you well, it simply wants you to jump straight into the action and start playing the game. The devs have taken a very minimal approach from a design standpoint, when you open the game you will only find the 'START' button, no settings or customizations, a simple and straight forward approach.
Your objective in the game is very simple, all you need to do is simply identify the odd square and tap it, I know this sounds very simple but it is not. The initial levels in the game are very easy however as you start to progress the game becomes very challenging. The number of squares on the screen become stable after a few levels although the color of the unique square starts to merge more and more with other squares. Above all you are always under the pressure of time since you only get 60 seconds to accomplish your goal.
Square Me is a clear example how a developer can use a basic mechanic to create such a challenging game and at the same time keeping it accessible to everybody. Not to mention Square Me is also a great exercise for your eyes.
Square Me Download Links
The game is available for Windows 8 Pc and Windows Phone 8.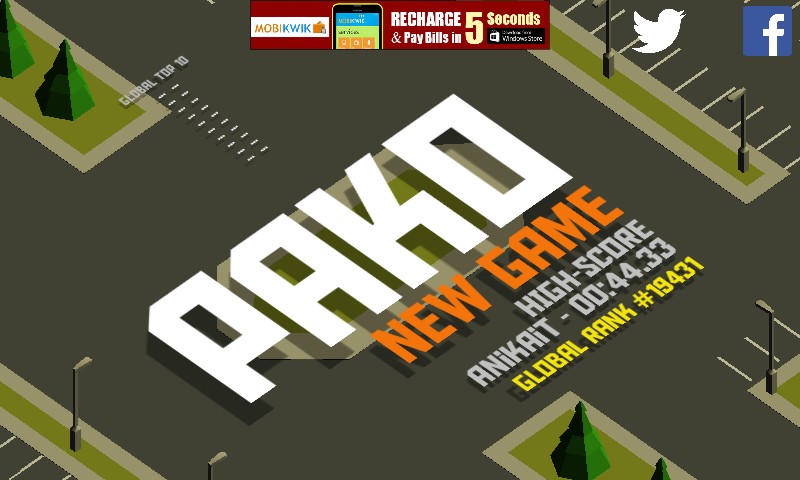 Recently Windows Phone users have been getting some great exclusive games like Vala: Alpha, Salvage, Halo Spartan Assault to name a few. Now we have a new game to join this small club of [...]