With a whole bunch of games already out apart from an already massive live-up of games coming up, we'd take it that you're probably involved with some game or other, or even may have a line up of upcoming games to play. Well, if you dont belong to that demograph, hell, even if you do, Steam's Autumn Sale has kicked off, offering the newest/recent hit games at heavy discount prices, so grab as many as you, while it lasts. Remember, the Steam Autumn Sales will last only for two more days, so time is running out!
Here are some of the headlining offers available on Steam at the moment. Games change on a daily if not hourly basis. 'That game which you were longing to buy since the past two months but couldn't justify dishing out $60 for, may now be available for $30, if not less, so stay alert for the best offers. Its an iLL season!
The Elder Scrolls V: Skyrim – US $29.99 (down from US $59.99)
Crysis 2: Maximum Edition – US $11.99 (down from US $39.99)
Max Payne 3 – US $14.99 (down from US $59.99. This is an illSteal. A massive 75% discount)
Sleeping Dogs – US $24.99 (down from US $49.99)
The Walking Dead (Episodes 1 to 5) – US $18.74 (down from US $34.99)
Borderlands 2 – US $44.99 (down from US $59.99)
Left 4 Dead 2 – US $4.99 (down from US $19.99. Another mega steal)
XCOM: Enemy Unknown – US $37.49 (down from US $49.99)
Skyrim: Dawnguard – US $9.99 (down from US $19.99)
The latest offers can be checked out the Official Steam Website: http://store.steampowered.com/
Be sure to check out illGaming for the hottest deals and news on games.
Happy Gaming! (ill Gaming)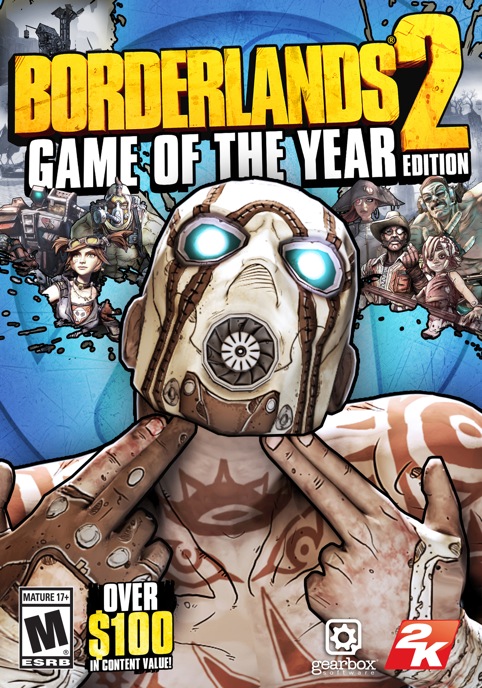 Everybody loves Borderlands 2. It manages to capture the essence of mindless shooting and countless loot collection in a package that works great, and is super fun. If you still haven't [...]