The iLL Fact Sheet
Item Reviewed
Street Fighter V
February 29, 2016
Platform
PC (reviewed), PS4
Release Date
February 18, 2016
Price
PC: ₹ 1,999
PS4: ₹ 3,999
Street Fighter V Review
It feels good to be reviewing a fighting game for the PC. The coveted platform is seriously lacking in this genre. Street Fighter V, in that sense, is a welcome addition, and really, a pleasure to be reviewing. The impact is hardened since the Street Figher series has a legendary level of pedigree behind it. Street Fighter IV released in 2008, so it has been roughly eight years since the last numbered installment, and thus, a treat for the series fans who get to celebrate a new addition to this iconic franchise.
There are two ways at which we can look at Street Fighter V. One, is where we critique the underlying mechanics of the fighting and actual battle gameplay. That is the core part of a numbered update to a game. These are the mechanics that players will have to learn and stick to for the next 6-8 years.The pretense of using these mechanics will evolve with expansions and future additions, as Capcom promises. But the mechanics will stay the same. And it is the mechanics that make or break a game.
This is where Street Fighter V makes a strong case. The action is superfluous and refined. The game's techniques are quite accessible to both amateurs and professionals. It features enough new additions to keep the gameplay fresh, while staying true to the core mechanics of the franchise to keep its old time fans. I have been playing Street Fighter since 20 years, and I'm sure there are many like me. In that sense, the game feels so satisfying to play. It has that degree of familiarity, along with enough innovation to keep one drawn in.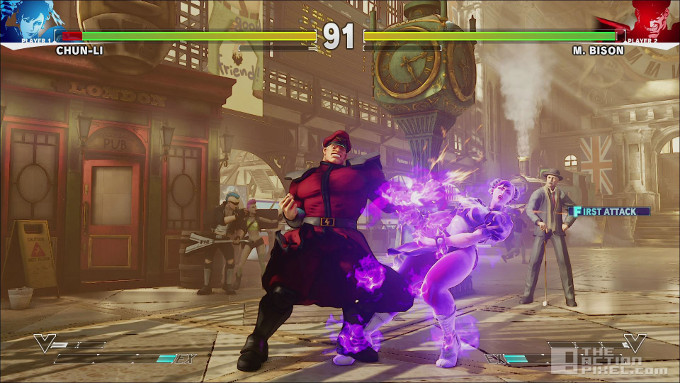 The new additions to the gameplay is the V-Skill and the V-Trigger. V-Skill are a range of new moves that can be performed by pushing both the medium attack buttons. They can be either a defensive or an offensive move. V-Skills are easy to execute thanks to a very easy button combination. V-Skills are just a move, and don't necessarily change the course of a battle.
V-Triggers, on the other hand, can change the course of a battle. They are activated by filling up a V-Gauge by either taking damage or attacking successfully with V-Skills. Once full, they are triggered by pushing both the hard attack buttons simultaneously. Every character has unique V-Triggers. To execute more powerful V-Triggers you'll have to build up the V-Gauge even further. V-Triggers range from temporary power-ups to a devastating barrage of attacks.
To other way to look at the game would be through its available game modes. Capcom really rushed an otherwise iconic franchise in this department. Street Fighter V suffers most from game modes that outright lack in width and depth.  The "Story" mode is half baked and right when things start picking up, it concludes itself. It features just three battles mixed with in-between non-animated cutscenes with really cringeworthy dialogues and overtones. The writing is nothing to write about, period. On the other hand, I do feel that it serves no purpose to bash a game like Street Fighter for bad writing. That's not really why anyone would play this game.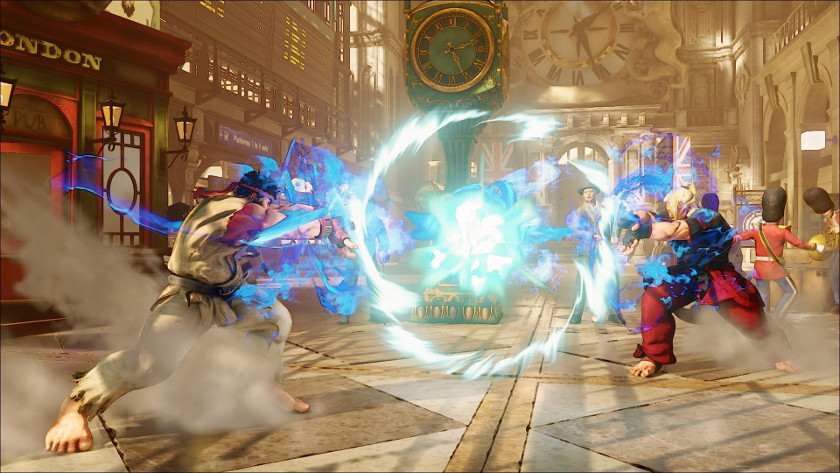 Another big disappointment is the lack of an Arcade Mode. I mean come on, seriously? Capcom promises it will release this later this year, but that is still no excuse. For a game that is a stereotype for arcade games, the omission of an Arcade Mode comes as a shock. So if I just want to fight against the computer, I cannot do it. There is however, the Survival mode. It does offer playing against the computer, but it limits you in many ways. You have to select a character and go through 30-100 matches (depending on difficulty) with the same character. What's worse, you cannot save your progress so you'll have to finish it in one go. Getting through a 30 match survival (Moderate difficulty) was an unnecessary and boring length of time I spent with the game.
The lack of single player modes means you'll be spending 90% of your time in online modes. For an instantaneous and fast-paced game like Street Fighter, having a lag free network is an absolute must. I'm playing the game from India, where lag is already an issue, and it never makes me enjoy smooth lag-free online matches. So in short, all I have that I can hold on to this game is the Survival Mode, since I bloody finished the Story Mode for all the characters in just one hour! I really hope the lag issue is solved, because it would be a waste to not be able to compete with other players in a game that has that as a core requirement.
Performance of the game on my PC (powered by an Nvidia GeForce GTX 980) was flawless. Bear in mind, if you have the hardware to support 120 frames per second, you won't be able to derive that benefit from Street Fighter V, because the gameplay is locked to the frame rate. This ensures that frames are not skipped. The game will slow its speed if you run at 30 frames per second. The trade off of this type of rendering is that it is absolutely necessary to run the game at a stable 60 fps. An Nvidia GTX 750 Ti GPU will run the game smoothly at 60 fps at 1080p, but you'll have to sacrifice on anti-aliasing. A GTX 950 is recommended for a maxed out 1080p experience at 60 fps.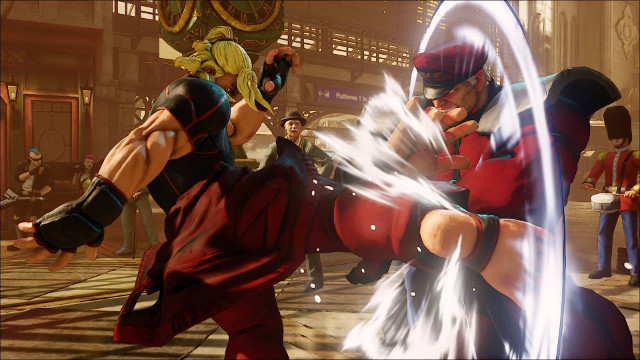 I have no doubts that as time progresses Street Fighter V will get better and better. But that still isn't enough to cover for its acute bare bones launch. This game lacks serious content, and Capcom has no excuse to cover up for this blunder. Yes, the mechanics and gameplay are applaudable, they're actually the best the series has seen so far. Aracde fighting has never felt so complete and so tight. But what good is a core when there's nothing that utilizes it.
What's iLL
+Solid, tight mechanics
+Easy to learn special moves, yet difficult to master gameplay
+Fast paced, superflous action
What's Not
-Crippling lack of single-player content

Some games have a hard mode. Some games are designed to be hard. Tiltagon seems to belong to the latter category. The game is a deceptively simple arcade game about guiding a ball along a track [...]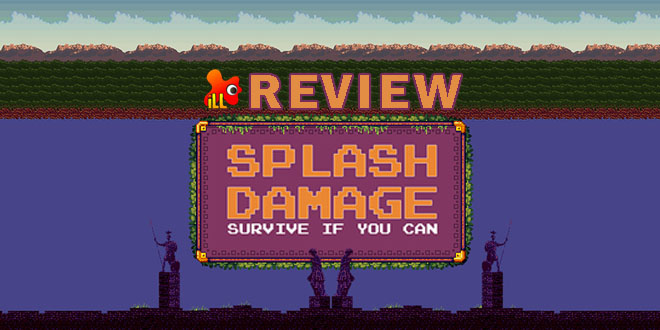 Title: Splash Damage Developer: HashStash Studios Platform(s): iPhone, iPad Genre: Arcade, platforming  Released: 25 January, 2015 Splash Damage, on the outset, is a simple game. It is easy to [...]
Platforms: Playstation 3, PlayStation Vita Release Date: 22/11/2012 Genre(s): Fighting, Action Publisher(s): Sony Entertainment Developer: SCE Santa Monica Studio, SuperBot Entertainment, [...]