We just started playing Dying Light and love the transition of the zombies with the use of a day/night cycle. This undead start to the New Year made us think back to 2014 and all of the zombie games that we played through the year past. Here's our list of the top 5 Zombie games of 2014.
In order to make this list we had to lay a few ground rules.
* No Early access. (The Long Dark and Unturned, you will have to wait till you go gold and launch for everyone)
* No Mods or DLC (This leaves out stuff like the Call of Duty:Black Ops 2 Zombie mode and Red Dead Redemption: Undead Nightmare DLC)
* No remastered or remake editions (Sorry The Last of Us Remastered)
* Zombies must be at the core and not bundled in with a lot of other mobs (Crypt of the Necrodancer)
* Slight modifications to the zombies are allowed as long as they were originally humans who have turned into monsters; even Resident Evil has introduced many different types of viruses and super zombies over the years. Who are we to judge?
Ready to learn which games sahmbled mindlessly after us to make it to the top 5? Then read on.
1. Sunset Overdrive
The Xbox One got a huge hit in the form of Sunset Overdrive. This is an open world third-person shooter comedic game. The game features Zombified humans created as a result of overdrinking FizzCo's Soda. You can wall-run, use zip-lines and grind rails to swiftly navigate through Sunset City, as you parkour around trying to stay above the ground for more points. Your arsenal includes varied and fun to use weapons and abilities that evolve over the course of the story. This one is all about style and agility. The graphics are top notch with more colours on screen than the human eye can recognize, so make sure you have your sunglasses on. The bright colors and punk attitude gel with the game well and come together wonderfully as one stylized world. With up to 8-player co-op, take the city back from the OD with style.
 2. Plants vs Zombies: Garden Warfare
Plants vs Zombies: Garden Warfare does what may be the worst nightmare of survival zombie games; Teach Zombies how to use guns. With such grave danger the only ones who can save us are mutated plants with special powers of their own. PopCap's transition to the competitive shooter genre paid off due to the asymmetrical nature of this well built shooter. It is colourful and fun to play. With the offensive Zombies and the defensive Plants there is much to try out and customise with many DLCs out since its launch. If you are feeling up to the challenge, try the Garden Ops mode which throws hordes of zombies at you for the good old survive-as-long-as-you-can gameplay feature associated with zombies. Check out our full review here.
3. Dead State
This turn-based survival game set in a post-apocalyptic world is full of struggle to get through each day. Holding up in a high school, you rescue survivors of whom some are helpful and others are problematic so that you have to prevent people from killing each other or yourself. This open world game from the very get go gives you freedom to decide which issues to tackle and how to approach them, with your and the party's score displayed at the end of each day. The game has a wonderful single player campaign with the human element on the forefront. People you let in your shelter can have conflicts with one another, which are heightened during critical events in the campaign, where you must choose sides.
4. Fists of Jesus
I never paid attention when my school tried to get me to read the Bible, I guess all it was missing the zombies. Fists of Jesus is the tale of a humourous adventure of Jesus and Judas set in a gory beat-'em-up classic arcade game style with some RPG elements. The world is full of Zombies caused by Lazarus' resurrection and we pray to our Saviour to combo them out of existence. Game features 60 levels of a full humour gore story, tons of zombies, mini-bosses and bosses with your arsenal including knuckle sandwiches, many divine abilities and combos to fight which upgrade progressively.
5. Zombie ate my Pizza
The simple task of getting a pizza turned into a fight for survival one morning as the world was overrun with zombies. This is a Top-down action combat 2D browser game set in a post-apocalyptic world with humour as the main premise. The game still features satisfying graphics which are NOT pixel art thankfully. It is notable for its intense fast-paced gameplay and a robust battle system. You have some RPG mechanics like inventory and skill trees, sockets and upgrades for all those loot hunters. Although it is a browser game you do have to put up with a few annoyances like a share pop-up or a paid VIP system.
That wraps up our list of interesting zombie games that were launched in 2014. What zombie games intrigue you the most? Tell us in the comments.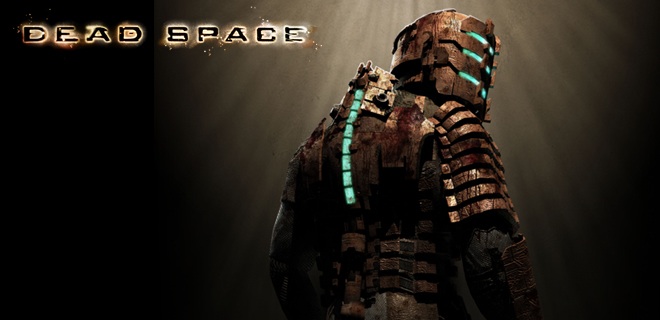 EA is no longer the worst company in America as per a consumerist website survey. EA celebrates this news by giving away Dead Space for free. Enter a World of Sci-fi Survival Horror with this [...]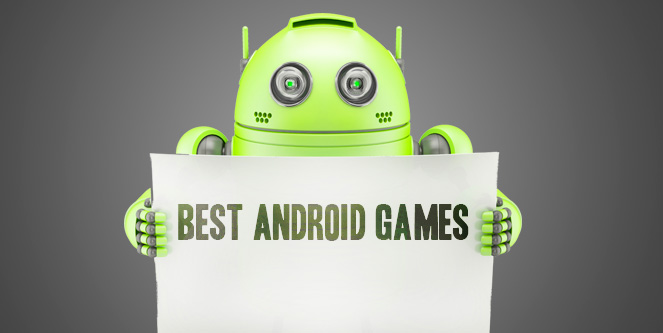 Android's gaming scene isn't the best out there, but for the last one year or so, we have seen several good games on the platform, and these games are definitely a level above the [...]
Video gaming, especially puzzle and quiz based, stimulates blood flow to the brain's prefrontal cortex, which in turn gradually improves a player's speed, accuracy and response time over a [...]