Sunday, 9th February, 2014
With no shame, I can claim myself to be one of those nasty nocturnal comic book lovers, till today. My appetite for comics was never quenched ever since I was introduced to them as a kid. I used to take hits from elderly people for being both comic books and games addict, the times had thankfully changed, and here I was aiming for the motherlode of the year.
My eyes burst with excitement to know that two of the greatest personas within the comic book universe, David Lloyd (of V For Vendetta and John Constantine: Hellblazer fame) and Mark Waid (of Superman: Birthright, Justice League of America: Kingdom Come and the Incorruptible fame) were heading to the Delhi version of the most popular Comic convention. To the people who were busy scouting for 'I'm Sherlocked' tees and rolling up in the deep with cos players, they perhaps never saw what came and hit India.
David Lloyd
Let's keep it simple, V For Vendetta was a game changer for the film industry. Even though Superman was America's subliminal concept of superimposing its global assurance and Batman was the answer to America's problems within its borders, it took a master stroke from one of my demi gods from the industry – Alan Moore, and David Lloyd, his art partner to create the character that brought a smile on a plastic face. It was time for the decaying glory of the Great Britain under a spell of a Fascist government, which bought even the freedom of speech and free media, to come to limelight. V, an unusual vigilante, remembered his deformity and torturous past, and took to violence on the people who were responsible, especially within the corrupt government.  The idea was simple, Violence Breeds Violence. If you were to read between the lines, I'd say the alphabet V stands for a score of strong emotions, which includes: violence, vile, volatile and vengeance.
David Lloyd's infatuation with the theatrics lead him straight to Guy Fawkes, and from there, he devised the uncanny face mask of V. At Comic Con India, David spoke in volumes about what was so horribly wrong in the world then, what made him and his co-writer, Moore, turn to an anarchist vigilante to restore peace and order. If you've read the comic series you might be familiar with Alan Moore's prologue just before V begins. Lloyd's talk was full of ideals more than ideas, as he suggested fellow writers to hone a signature style of art, but rest the art style on the theme of the story. He mocks editors who want young artists to give up on a particular style to adapt to the more fitting role, that of a finisher, with intricate detailing just to make the piece of work sell like a commercial stunt.
David Lloyd told the audience how much he loved the movie version of his comic book series, V for Vendetta, even though he doesn't suit up for Hollywood renditions of comic book series. He loves the film scene wherein Evey (played by Natalie Portman) realises V's (played by Hugo Weaving) connection to her and goes for a complete makeover. Lloyd said that the Wachowski Brothers made the film version look like a new V to him.
Lloyd continued talking like V himself, about how to free a free thinker like an illustrator from the clutches of a materialistic editor. He introduced to the not-so-well-versed like me's his online world of indie artists – at Aces Weekly. You can drop in at http://www.acesweekly.co.uk/ for more fun.
Mark Waid
When I first heard the name of Mark Waid, I had to look it up. It sucks that I fall hard and I fall bad for genius writers who teach the art of novel writing via comic books. Mark is one of the finest. His intentions not only lie in the execution part of a super hero story, but in the way everything happens for a reason. At Comic Con India 2014, he definitely answered some of my questions, by hinting at the importance of an origin in order to sum up the consequence.
Superman: Birthright is definitely one of his greatest graphic novels of all time. Zack Snyder borrowed volumes of material from the origin of Kal-El till the time he was one with the rest as Clark Kent. Waid stressed the initial half of his talk show just to identify the grounds on which anyone can rest a concept as vast as Superman. He goes on to talk about how he ventured into the paradigms of Batman, Captain America and The Incredible Hulk. But it was his connection with Superman that perhaps brought a tiny drop of tear into my eyes, as I could remember myself staying up late to read the Birthright series.
Mark Waid later explained how DC Universe and Marvel Universe operate, each having its own identities and philosophies. While DC is a world based on magic and sub-consciousness, Marvel is the world we live in, according to Waid's experience. He tells how DC falters in its creation and spacing of Super Villains. He cites the villains from Batman and early Superman and says the rest are just overpowered by the superheroes that side with DC. To an extent, I can say that I have felt this for a long, long time.
Waid also reveals that he isn't a fancy Hollywood comic book adaptations fan. When quizzed about the Snyder Man Of Steel, he chose to remain silent, until he gave his verdict. His imagination of Superman was and will ever be that of an alien who is more humane than humans. He doesn't kill to restore balance. He was a little upset about the whole way the movie ended. And then he clarified with the rest that everyone has their own perceptions of the Man of Steel. He said that he glanced through some of the Indian works and found them really interesting and culturally unique. I wish if I had only gotten my fanfiction blog to share with him, sigh!
He gave a scoop of what is to come of the soon-to-be-revealed Daredevil comic reboot, as the Marvel team is taking him away from his pride lands NYC, to a place he is less known, San Francisco. When quizzed about the fact that the new X-Men series were relocated to San Francisco too, he said that we'd have to wait and watch if the Man Without Fear will indeed meet the X-Men or not. Huge Teaser!
Apart from the Marvel and DC news, Waid shared his experiences working in Boom! Studios, where he created Irredeemable and Incorruptible. He shared his experience while transforming a super villain into a super hero, because of the times. He shared his experiences working for Amalgamation, wherein he mixed Captain America and Superman and quite effortlessly created Super Soldier. His talk show ended with Man Of Steel freebies, maybe the best way to end a great Comic Con!
Do you have any Comic Con stories to share?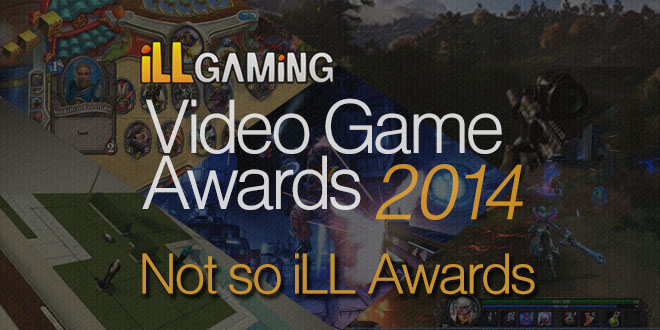 2014 was an eventful year in gaming and while it had it's highs, there were some miserable lows too. And it is the special effort that went into creating these lows that we wish to bestow [...]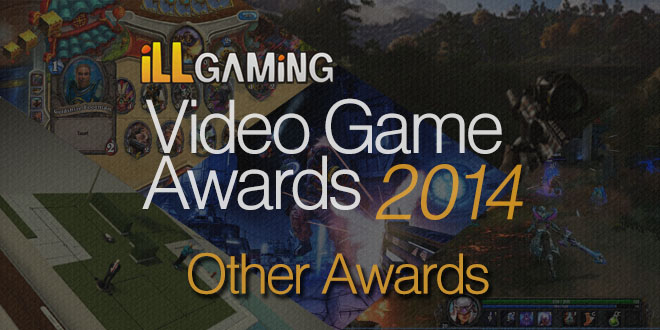 Sure it's great to win Game of the Year in the iLL Gaming Awards 2014, but there can be only one, right? We that's what our Other awards are for. Some games can just have this one [...]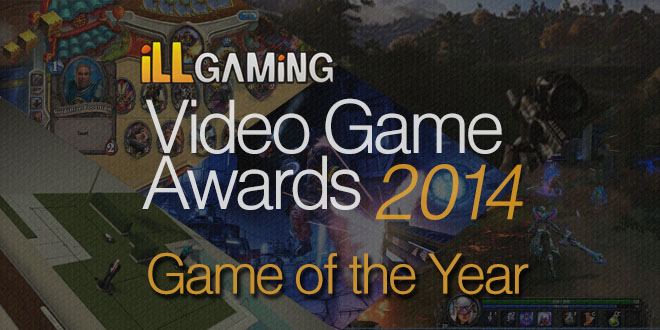 If you haven't read it yet, you can read about our Editors' Choices here: Page 1 This might sound like us repeating ourselves but we treat each editor's personal Game of the [...]