In the Chinese Culture, years are dedicated to special animals, each year is categorically dominated by an animal instinct. If one is slyly passing by you, you need to raise your glass to the year of the Snake, if it is roaring with success for you, it is the year of the Tiger. In the gaming fraternity, each year is dominated by such predators, game developers, and with a pulpit such as E3 and Gamescom, these predators are set unchained and show what they're going to bring in the year to come. Year 2013 end till mid 2014, the timespan is massively etched for the Ubisoft show that we know of.
A widespread obsession (disease)
With Ubisoft's Conference at E3, I was not only reassured as an age long fan of the company but I also saw glimpses of Next Gen, that one auspicious word that everybody was talking of, and nobody showed what it's like, until Ubisoft went crazy with Tom Clancy's The Division and The Crew. Ubisoft and Sony jointly stole the show for me. And what I could feel about it, this was just Ze Beginning!
With Gamescom 2013, Ubisoft surely sealed the victory of talking, and if there's only one thing separating them from their total victory, it is the launch of their upcoming games, their babies. Ubisoft nailed it when they showed the Multi Platform supported Next Gen experience of The Division. The game looks absolutely thrilling in terms of the graphics and gameplay, not to forget the 3D mini map under your feet and the huge open world to your advantage. But where the game draws the line as an instant grab is when the developers show the Companion Gameplay footage, various players around the globe, using any device/platform they like, in order to appear during an ongoing game session and trying to change the course of it. That, ladies and gentlemen, is the future of video gaming. Prepare to leave your office and distress aside, because you will be hooked to your game session whether you are on your next gen console or you are simply online via your smart device.
Please enter the url to a YouTube video.
My Crew
Ubisoft strikes two with Julian Gerighty, Creative Director on The Crew, taking us through a one-hell-of-a walkthrough of the game that tops the No. #1 spot in the upcoming Next Gen video games to buy, The Crew! I love the way he presented the concept and gameplay of The Crew at E3, of all that matters he knows exactly what to showcase and how to enact a preach. With Gamescom, Gerighty takes us through this mighty big concept of The Crew and metaphorically tells us how important it is to consider everything real as secondary and to be glued 24×7 to running and upgrading your crew.
The Crew uses real time social presence from your console and smart device and makes the multi platform jazz look like a piece of cake. You can run around doing your thing at your will in The Crew, and each activity will benefit your entire crew. You can later come back and perform a co-op mission with your friends in your crew. You can ram into a stranger and adapt him into your crew too. You can dodge cops with an enemy gang and eliminate them from the leaderboard. Every terrain needs a certain breed of car, don't forget to strip your car and rebuild it depending on the terrain race you're eyeing for. One minute silence for Need For Speed: Rivals please.
Please enter the url to a YouTube video.
Kinetic Superpower
Ubisoft partners Microsoft Kinect to give us a new executional concept in Fighter Within. This game debuted at Gamescom and shows all the more why your daily exercises can stay paused for a while, as you will be bashing up your friends and foes in this game that heavily uses motion sensors. For an Xbox user, fighting games for Kinect isn't something new, but by the looks of the Fighter Within trailer, it has the Fight Club (the movie) feel to it, as the ordinary turns extraordinary. No reasons why I wouldn't settle for this one in the soon-to-be-launched Xbox One.
Please enter the url to a YouTube video.
And what about Ubisoft's most successful brainchild….
I know what you must be thinking, where the hell is Assassin's Creed IV: Black Flag? I mean I love the way the franchise rolls out the biggest cash count even though people curse the hell out of it. But now I want Ubisoft to use the cash to make Black Flag a bigger, meaner and better game than the previous series of annual AC releases. We are tired of jumping around, ledging, manhandling thugs and rescuing traitors, we want to hear a story that can make AC IV as great as AC II (which is still one of my favourite games of all time). We do not want a lazy rehash of one of the most promising franchises around! The whole theme of pirates, naval battles and exploring random islands sound fun, and should be fun too, if Ubisoft can produce the same charm that most of their trailers carry with them. From Gamescom, here's Assassin's Creed IV: Black Flag turning on the heat with Willy Moon's Railroad Track, in this one of a kind trailer:
Please enter the url to a YouTube video.
Communications breakdown
Coming back to the part where it always rolls a teardrop down my eyes, I firmly believe that even though this year has already seen giants (like The Last Of Us) rise, the war is not over yet. Not until you get your hands on Watch Dogs. This game borrows inspiration from multiple angles, the GTA bit, the Assassin's Creed bit, the Swordfish bit, and makes my jaw drop every time they say or show something from the game. With a late 2013 release date, I think Watch Dogs will be the first of its kind, made for the Next Gen platform (it also makes use of your smart device) and may go on to becoming an epic experience for all. With major part of GTA V (offline) done and dusted by November early, I think it will be the right time for Watch Dogs to step in and draw its own region in the open world gaming genre.
Watch Dogs is already running a series of excerpts from the Single Player story as video virals for the YouTube mob (some have already started ranting it out to stop the reveals), but with Gamescom 2013, Watch Dogs became an easy favourite for many. One more hour to play, hacking assists and a costume mod for Aiden Pearce! Woot! We did an early impressions on the campaign and multiplayer demo at E3. Presenting the In-story/CTOS trailer from Watch Dogs as debuted during this year's Gamescom:
Please enter the url to a YouTube video.
Mr. Fisher, anyone?
If you've got your hands on Splinter Cell: Blacklist, you might as well know why I am looking forward to Ubisoft's next more than anything else. Blacklist is the way how franchises should be moved forward. An imaginable story with an outstanding sandbox dominated gameplay that also makes good use of the offline/online necessities. Blacklist is up and running, and so is our review.
At Gamescom 2013, the Splinter Cell team of Ubisoft focused on the accolades it received post reviews and gave us an essence of the Sam Fisher missions, Co-Op with Briggs and the return of my favourite Spies vs. Mercs, with their trailer called Invisible. Have a look:
Please enter the url to a YouTube video.
With so much going on in the gaming world and in the Ubisoft studios, I can barely sit tight and patiently wait for my chance with the Next Gen. With Gamescom over, Ubisoft is all keen to dominate Year 2013-14 with their titles, now is your time to go out there and give yourself a taste of everything that is coming! And also get submerged in the latest Rayman: Legends, for a change of air.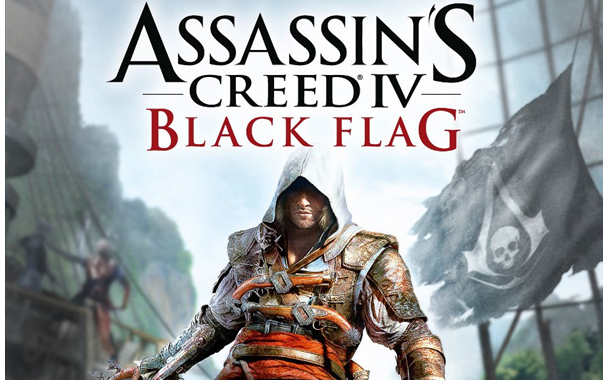 If you were not satisfied with the sea battles in AC III, if you wanted to do more pillaging at the sea and have a little freedom in the gameplay, then AC IV looks like the game for you. Based in [...]