The launch of smartphones and the rise of mobile gaming during 2007-09 brought a whole new opportunity for game developers. During the initial years, developers struggled to develop a proper control scheme for mobile phones and they continued to mimic virtual gamepads for most of the games, the poor control scheme was one of the major reasons which kept the gamers away from smartphones. However in 2009, a Finland based developer named Rovio finally managed to create an experience with a control scheme which was developed with the mobile in mind. Yes, you all guessed it right, I am talking about Angry Birds, the game which defined the mobile gaming industry during its early stages of its life cycle.
It's No One's Land
Compared to the console/PC gaming industry where popular franchises run for decades and continue to make money for years, in mobile gaming the trends are short lived. Popular ideas come and pass away after giving birth to many games and concepts which all co-exist and make money within the same time frame. The first few years of mobile gaming were dominated by Angry Birds, later came the popular tower-defence and strategy games which tend to have a longer shelf life than any other genre. This genre is still very popular among people and is dominated by titles such as Clash of Clans, Plants vs Zombies and countless others. Temple Run brought in the endless running genre to the mobile which instantly became a hit, and the same mechanic was altered and used by other developers in titles such as Subway Surfers which has been downloaded by millions of users. This mechanic is so popular that Bollywood movie tie in games still try to copy this mechanic. Candy Crush Saga is the latest fever which has effected hundreds of millions of people and they continue to send Candy Crush requests on Facebook to others. Most of the games I wrote about have had a longer life cycle in the market and enjoyed a lot of limelight. But, there had been many games which came for a few months and became a tremendous success such as Flappy Bird and at the same time there are games which may not have been the next big thing but they do have a large install base.
The Ups' and Downs' of Rovio
Thanks to the success of these new games, Angry Birds was no more the star of the show, even though the developer tried to keep the game fresh by adding new levels and partnering with various popular entertainment franchises like Star Wars, Rio or giving a twist to the gameplay by taking the experience to the space. Nothing seemed to work. At one point of time, investors and people started to question the creativity of Rovio Entertainment. At last, Rovio decided to focus on other new intellectual properties (IPs) and a smaller portion of the team continued to support the existing Angry Birds titles. After a short break Rovio decided to give Angry Birds a new theme by releasing Angry Birds Go. The title was praised for its fun gameplay and graphics but was unable to match the sales of previous titles. Recently a RPG themed Angry Birds Epic was released, it was praised for its simple approach and for making the genre accessible on mobile. This time the situation was bit better than Angry Birds Go, but again it was not matching the sales of previous titles.
Now Rovio decided to partner with popular franchise Transformers and release Angry Birds Transformers. While the game is yet to match the figures of initial titles, the game is generating a lot of buzz among mobile gamers. It is a completely new way to experience Angry Birds as on-rails shooter with a 2.5D approach where you play as Autobirds and Deceptihogs. What makes an Angry Birds game unique is not the progression of the gameplay or story, rather it's the variety that comes with the gameplay. All the levels have the same objective where you need to kill the eggbots and survive till the end of the level. You play as a number of different characters from both sides and each character has its own special ability and all of them can transform into cars which helps you complete some specific objectives.  The gameplay is addictive enough to keep you glued to your phone for days.
Retry: Time to start your engines
Angry Birds Transformers may be a tremendous hit but what Retry does is highly unique, it creates an experience like none other. From the guys sitting in the room next to the guys who made Angry Birds, comes RETRY – a game so hard, so addictive, so old-school that you'll think you've stepped into an 8-bit time machine and gone back to 1986. Totally rad! That's how Rovio describes it and for the most part it is true. Retry is a game inspired from Flappy Bird that makes the use of same tap to fly mechanic in a bit more glorified way. What makes it unique is again the addictive nature of the gameplay, where even if you fail the desire to complete the level still remains the same or even at times increases. The variety in the levels keeps the game fresh even if you spend hours playing it. Retry is an example of how a developer altered an already existing mechanic and the final product was a great game.
Personal Opinion
After struggling for years to produce a good Angry Birds game Rovio has finally did it with Angry Birds Transformers, the game has already won over me and I cannot stop playing it. Besides Angry Birds Transformers, Retry is also one of the most addictive game I have played in recent time. Finally I can say, Rovio is back!
Angry Birds, the popular mobile game has a new installment and this time it will be featuring the Transformers. During Comic Con 2014, Rovio Entertainment revealed that they will be releasing a [...]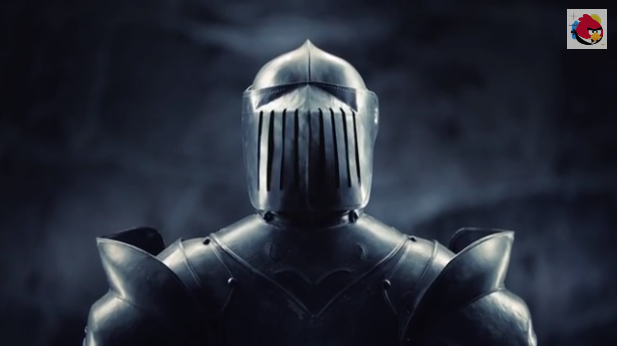 So Angry Birds is that franchise where cute cartoony birds are thrown to break some really complicated structures, right? No, not really, not this time to say the least. Rovio just released this [...]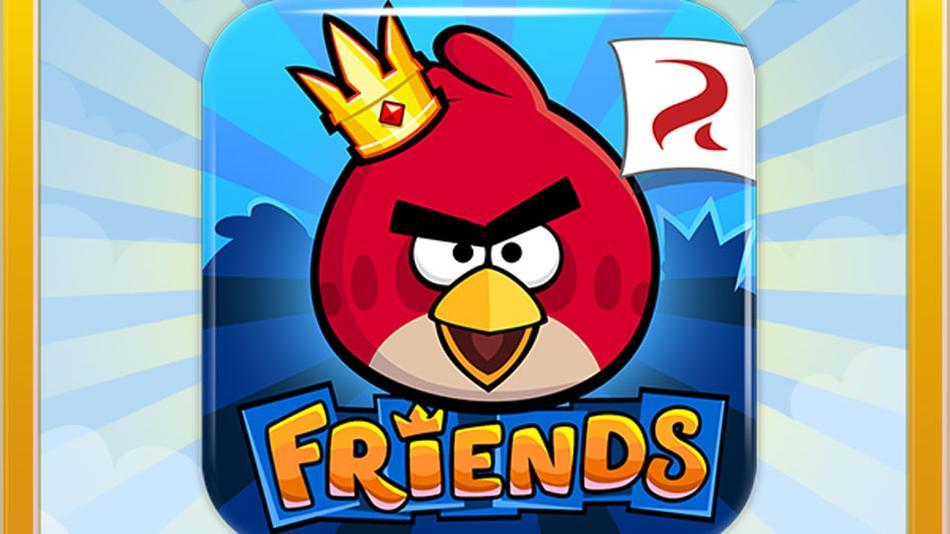 The evergreen Angry Birds is coming out with a new multiplayer game Angry Birds Friends for the smartphone and tablet platform. Launched last year on Facebook, this version promises to bring a [...]