Everybody loves reading about top-tier components and peripherals, but this time we a different kind of a product.
PC gaming system builders on a shoestring budget do face a considerable task, balancing all the components to fit into their price bracket. And for a system like that, the power supply is often overlooked in favour of more glamorous components like the CPU, GPU and motherboard. Most budget builders settle for the PSU that comes supplied with the cabinet. These do work, but they pose a high risk to the overall long term life and stability of your PC.
Antec VP450P – An entry-level gaming PSU
This power supply is amongst Antec's junior lineup, and is targeted at multimedia office machines and entry-level gaming PCs. What we mean by entry-level gaming PCs, is PCs that can run all current games at a native resolution of 1080p, with mid-high settings.
The Antec VP450P is a very barebones PSU, that comes with minimal packaging and accessories. The unit does not come with a modular cabling system, neither do its cables use nylon sleeves, barring the motherboard cable. The power supply comes with the following cables:
20/24-pin motherboard cable, 46 cm long
One cable with two ATX12V connector outlets, 51 cm long
One six-pin connector cable for graphic cards, 46 cm long
One cable with three SATA power connectors, 44 cm long
One cable with one SATA power connector, one standard peripheral power connector, one floopy disk connector, 44 cm long
One cable with two standard peripheral power connectors and one floppy disk drive connector, 44 cm long
On a positive note, the cable configuration offered by the VP 450P is excellent, for a 450W power supply. You can plug upto 5 SATA devices without the use of convertors. The floppy drive connectors are redundant in this day and age though.
Power Rating
The specifications and typical for an entry-level PSU. The Antec VP450P is capable of delivering 360W out of its supported 450W across the dual +12V lines. The +3.3V and +5V rails take care of the remaining 120 Watts.
Build Quality and Design
The VP450P has a simple non-modular design. For a 'low cost' product, the PSU comes painted in black. Most PSUs in this segment are unpainted. Not that it makes any functional difference, this is purely aesthetic.
The 120mm fan is of Yate Loon make, and is covered with a wire grill. The front of the case has the outlets for all the connectors. The back houses the power input and switch. Everywhere else, there is nothing to comment upon, the design is pretty much generic and standard.
Performance
Cross-Load Stability
Across the +12V rail the power delivery is mostly stable within a load range for 120 – 300W. However, the +3.3V and +5V rails struggle to stay stable at very high and very low loads.
The +5V rail deviates 5% from the default levels even at a load of 40 watts. That figure, although not miserably low, shows some degree of unstability. Although, the numbers are still better than the PSUs that come packaged with entry-level cases. On the contrary, the +3.3V rail is a little more stable that the +5V rail, deflecting about 3% from the typical load range.
It is worthy to mention that the rated delivery for the +3.3V and +5V rails is 120 watts, but the PSU could manage only 80 watts while staying stable and within permissible limits
Voltage Ripple
You can clearly see some high-frequency ripple on the +12V rail, although this is within permissible limits so we are OK with it. The +3.3V and +5V rails are a little more stable, but spike up during low of high power demands, this is again within the specified industry limits.
For the lower frequencies, the Antec VP450P works much better than it does for the higher frequencies, with the +5V rail being the most stable with no considerable ripples. The +12V rail fluctuates considerably, but again, within safe and permissible limits.
Efficiency
The Antec VP450P comes without the highly desired 80+ certification. We believe that the certification is mostly a marketing gimmick, but it does give a limited window of information regarding the efficiency of a power supply.
The VP450P's specifications are close to meeting the Bronze certification, being 85% efficient at loads of 80 – 310 watts, and 82% efficient at full load. These are decent numbers for an entry-level gaming PSU, and they will suit just fine for system builders. The risk of blowout of internal components during a power outage is low with efficiencies usually upwards of 80%. Also, most non-PFC PSU's struggle to stay above 80% efficient, the VP450P didn't have any problem with that.
Conclusion
The Antec VP450P knows where it stands in the market i.e. a budget power supply, and does a fair job in staying true to its segment. This is an ideal power supply if you're building an entry level multimedia system or an HTPC.
There is no 80 Plus Bronze certification even though the VP450P is 80% efficient in all cases. The principal requirement for certification is that the power supply should have a PFC circuit. This one doesn't, thus it misses the certification, although it is irrelevant since it still performs like a 80 Plus Bronze PSU, and that is a good thing.
Putting in perspective amongst current-gen graphic cards, the VP450P can support upto a GeForce GTX 760 or a Radeon R9 270X. That is still pushing the limits, but you should be just fine, don't be thinking about running SLI or CrossFire configurations though. That makes the VP450P a legit mid-range gaming power supply. It is an attractive option if you're willing to ignore 80 Plus Bronze certification, because that will set you back about Rs. 2000 more, without making much of a difference.
The Antec VP450P costs Rs. 2,975, and is a good step up from local cheap quality power supplies that can harm your computer.
What's iLL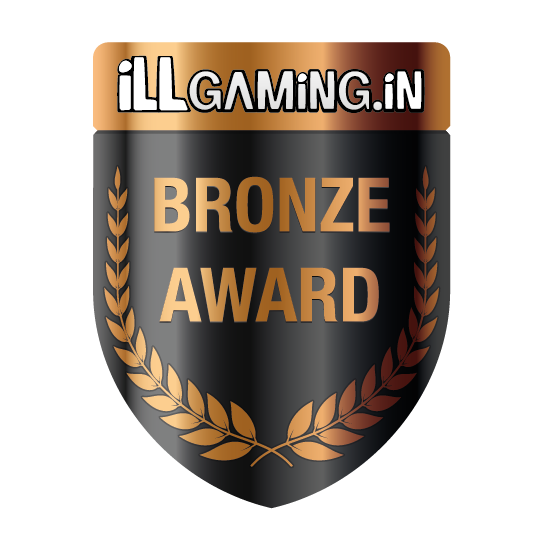 Above 80% efficiency, theoretically 80 Plus Bronze certified
Price
Good loadout of connectors
Antec warranty
What's not
Cable lengths
Only the main motherboard cable is sleeved
Price – Rs. 9000 approx (as Dec 2014) General Brand Antec Series H2O 650 Model KUHLER H2O 650 Type Liquid Cooling System Pump Dim. 4.7″ x 2.0″ / 120 mm x 50 mm (Fan+Pump) [...]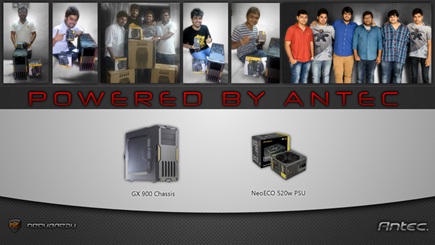 A good day for esports in India Antec Inc., a well known brand for PC gaming peripherals and hardware such as PSUs, cabinets and coolers, has selected Team NeckBREAK eSports as its "Valued [...]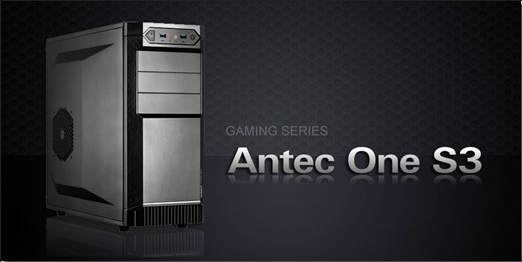 Page 1: Introduction, Specification, Exterior and Interior analysis Page 2: Cooling and Acoustic Performance, Conclusion Introduction Selecting a chassis is one of the most complicated decisions [...]