You walk into a nightclub. It's all flashing lights, classy music and pretty people. As you make your way across the bar you make eye contact with this drop-dead gorgeous woman. You know, an amalgamation of the sort you've seen on magazine covers, movies, item numbers and anything else that might fuel your not so dry dreams. She harkens you to join her with a look that's best described as come-hither. And as you walk towards her you wonder what fantastic delights this night has to offer. You put on your best game face as you look her straight in the eyes. She leans in and whispers,"Your fly is open".
Ladies and gentlemen this is what playing Crysis 3 feels like. It grabs you by the gonads by bombarding you with enough eye-candy to induce a diabetic shock but leaves you embarrassed for ever expecting anything more.

For most part you'll be treated to a visual spectacle on par with Sony's first party delights such as Uncharted and Killzone and if you're a fan of the opposing camp, Microsoft's Halo 4 and Forza Horizon. It almost trumps these aforementioned titles if it didn't suffer from some minor problems such as lack of anti-aliasing and texture pop-in. While both are negligible to the untrained eye, graphic whores would be pleased that they're dealt with ever so deftly that you almost forget that jaggies and slow loading textures  even plagued your initial minutes of gameplay.
Everything from the luscious grasslands to the charred rubble that is New York in Crysis 3's dystopian future looks nearly photo-realistic. Character models look life-like and the lightning is second to none. The term pixel-perfect was never so apt, as if it existed solely for a game of this visual calibre. It's perhaps the best looking third-party video game released this generation.
As we've established, it's a stunner in the looks department. Now here's where it gets awkward to the point of embarrassment, much like being told by a hottie that your little master has left the stadium. While the game is a graphical masterpiece that expertly throws you from one visual orgy from the next, you can't do much.

Sure, you're granted the odd moment of freedom to skulk in the shadows, making inept soldiers and even more inept alien invaders wish they didn't report in for work, but they're few and far between. You'll be going along a linear, predetermined path, replete with scripted events and a chock full of interludes to fill in the story. While you do make use of the series' titular nanosuit to make your way from one point to another, it just feels rather constrained even when you compare it to Crysis 2's boxed-in level design which still allowed you to improvise, move around and well, have more fun.
That's not to say Crysis 3 brings nothing to the table, you have a new weapon in the bow that comes complete with four different ammo types and can end most foes with a well-placed shot. Couple that with shrewd use of cloaking and using the nanosuit scope to tag enemies from afar and you can traipse past most obstacles. The lack of options in the environments result in wide, sprawling levels feeling a lot more claustrophobic and narrow than they should be. And when you're not feeling that, the missions are structured in such a way that you're being led by an NPC. Throw in AI that's woefully pathetic (even at the highest skill level) and you have a glaring surplus of wasted potential.

Towards the end it devolves into a mad run and gun that has you abusing the option of pumping up your suit's armour, there are the obligatory on-rails and turret segments as well. In an attempt to appeal to fans of thinking shooters like Deus Ex, there are hacking sections as well, except they're brutally easy, even at their toughest and there's a levelling up system that has you picking up upgrade packs to supercharge your nanosuit. At it's best it plays like a second rate sci-fi take on stealth 'em ups like Thief and Dishonored and at it's worst it's a cookie-cutter, by the numbers FPS smattered with checkpoints, cut-scenes and all the usually faff you're meant to expect from modern day shooters.
Somewhere along the way you'll realise that there's more to it than playing a futuristic Legolas running around with a bow. You're Prophet, the protagonist from Crysis 2 who is obsessed with bringing an end to the alien species known as the Ceph who invaded the Earth 20 years prior except the Ceph are on the decline and the sinister corporation known as CELL has figured a way to enslave civilisation into debt by providing free electricity. Before you know it, you're brought back into action, meet up with old characters and new as you're off to save the world. Taking a page out of BioShock you'll come across packets of data that flesh out the backstory, trivia and the fate of those who were in the vicinity befoe you arrived. Without spoiling much, it ends up being an affair that's extremely predictable to the point where you can guess the plot-twists coming a mile away.

Clocking in at six hours, Crysis 3 is criminally short. Though the multiplayer modes seem quite run of the mill what with the usual deathmatch and capture the flag choices, the Hunter mode is deliriously enjoyable. A match starts with a player utilising the nanosuit and bow to hunt down friends who are decked up as ordinary grunts, each kill has them spawning with a nanosuit and bow as well, making for high-tension encounters when there are few regular soldiers left. It feel a lot like Predator than Crysis. The Hunter mode that could end up being the game's saving grace.
As it stands, Crysis 3 is a slick looking shooter with some genuinely entertaining moments sandwiched with some design decisions that are dubious at best and a plot that's unremarkable. But it's not something you're liable to forget anytime soon. You know, much like being trolled at a nightclub by a ridiculously hot woman.
WHAT'S ILL
Stealth options
Fantastic graphics
Hunter mode
WHAT'S NOT
Blase plot
Great environments that you can rarely use
Tacked on hacking
Too short
Feels empty
RATING
Gameplay Progression:  6/10
Graphics: 10/10
Sound: 7/10
Unique Selling Proposition: 7/10
illFactor: 8/10
SCORE: 6.7/10
This game was reviewed on the PS3 platform.
Platforms: Microsoft Windows, PS3, Xbox 360
Release Date: February 21, 2013
Genre(s): First Person Shooter
Publisher(s): Electronic Arts
Developer: Crytek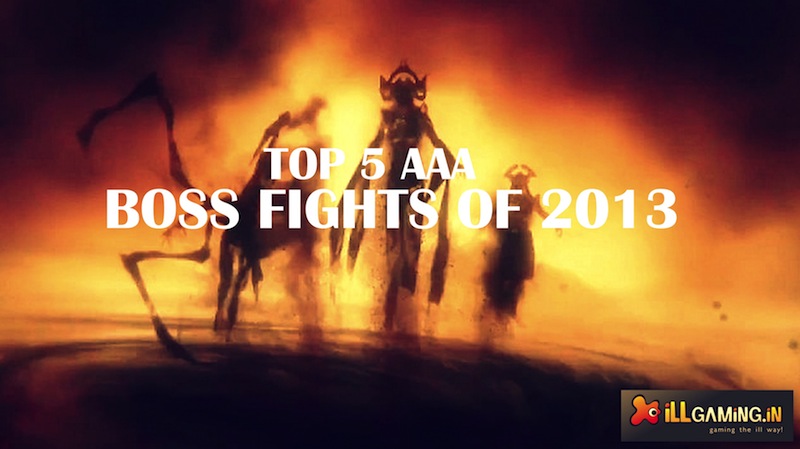 My life as a gamer began when I discovered how to play the 8-bit games. Ever since then, games have changed and evolved to fit the times and needs. However, one thing that has stayed constant no [...]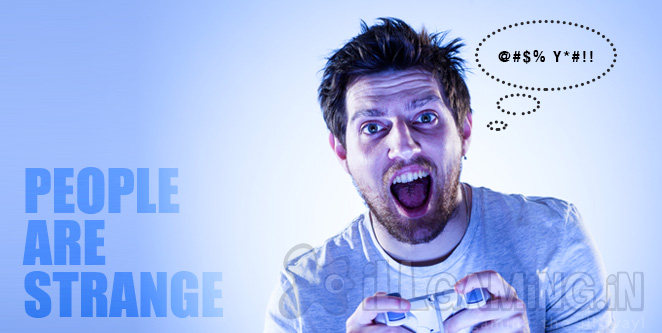 It isn't strange for a rock band that had Jim Morrison as the frontman to have conceived, composed and released a song as outrageously strange as "People Are Strange." My article doesn't deal [...]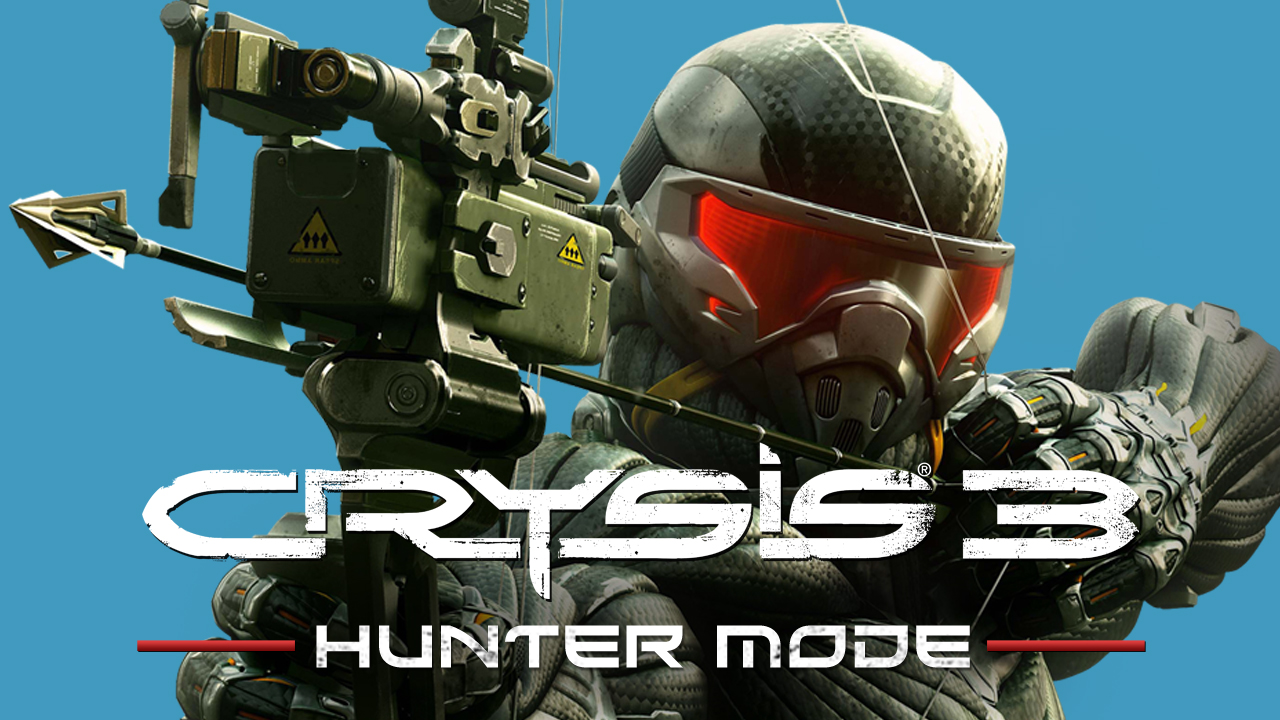 Crysis 3: The story seemed great in the trailers and the promos were even better. Yet most of the gamers (specifically in the social media circles) want their money back from EA for being pawned [...]