After hours of download, I finally got to preview the upcoming Bungie game-changer Destiny for 16 non-stop rigorous hours on my old gen console (PS3), and by all standards I have a mixed bag feeling about this title. It is clearly the golden age of co-op play and the game does its bit in order to excite the BETA players about the prospect of its huge and varied Co-Op world. But I somehow got my feelings repeated and rehashed throughout my BETA experience instead of being inside a true blue RPG world, the likes of Skyrim and Mass Effect.
The Background
From the time I was thrown into the world of Destiny, I never grew tired of watching the terrains. As amped by the BETA, the story is likely going to be an earthling's, or maybe a colonial's, who is now dead and is assisted by his ghost, a Rubik's cube looking entity that in gaming terminology is your menu HUD and will continuously guide you through missions and maps. The ghost AI is unbelievably humane as it will make missions, exploring and upgrading easier for you, besides it will also unlock content throughout the story of Destiny. Your character is asked to join the Guardians in a space station not so far away from earth and restore balance to the planet from the usurpers, called 'Fallen' in the game. From the very first moments of Destiny, you are shown prospects that pin the fact that Destiny is not going to be just another shooter.
As you create your first Destiny character, you are not told things (unlike a lot of RPGs), you create the character the way you want him to resemble your style. As a starter, you can choose to be a Titan, Warlock or a Hunter. A Titan has an enormous defensive understanding, so co-oping with a Titan immediately puts you in safe hands. A Warlock is a warrior who fights with arcane spells; they're a must in any team. I chose to be a Hunter because that's what I have been all my FPS life, a stealthy cat who knows when to snipe through the skull of an enforcer and when to change cover positions in order to befool the enemy. Destiny knows how to make you a legendary character in someone else's game, with its unique class marks and taunt moves (from dancing to sitting to pointing at someone).
The World of Destiny
The game world becomes the strong point of Bungie's Destiny. Taking leaps from their Halo recollections, Bungie mixes the best of Star Wars: Battlefront (the original), Mass Effect and Halo to deliver a totally believable catastrophic intergalactic world, with the earth at the centre. The BETA mode allowed players access over the richly detailed Old Russia with missions and chapters laid out across the terrain. The game borrows its terrain richness from the likes of Skyrim and Killzone to deliver that multitude of planets that become the warzone for most of the game. As you speed through the map, either on foot or on your Sparrow (an airborne scooter inspired by Stars Wars Episode VI: Return of the Jedi) you will encounter individual battles, between players who are logged into your game session, seamlessly. Choose to help them and you will have them in your Fire Team in no time. A moment of silence as a sign of respect to FROM Software for taking the helms of this next generation of seamless online-offline gameplay, with their Souls series.
Destiny breathes fresh air in this intoxicant age of juvenile multiplayer lobbies, by keeping Co-Op above anything else, you will always find a friend in aid whenever you are losing a war. The enemies are initially varied and raise one's interest  but ultimately the gameplay fails to impress as it is a matter of resisting a horde of enemies (consisting of brawlers, rangers, Captains and wizards) while your team uplinks a file to the main station. I really pray that the actual game is more than the horde resistance strategy as it dispelled my interest for a while, but luckily the world of Destiny is so glamorous that you actually don't mind cancelling missions and straying off territories on foot. Playing on my old gen like a retard as I was, I did see a lot of visual aspects that I haven't seen in many video games on my PS3. The missions are laid out on the game map and there is a big chance that Destiny may not be a completely honest open world game, as you fast travel to your missions from the menu itself. It also has an RPG system of allowing players to skill up until they are ready to play a certain mission. Missions are varied between shooting, co-oping, exploring and finally TDMs, in the manifestation of the Crucible.
Less RPG, more Action
Unlike as touted in the previous E3s, Destiny looks like an FPS first and an RPG later, as upgrading is amazingly tidy and simple (as long as you stick to your class and level) and character upgrades simplify your battle strategies. As a Hunter, I quickly jumped to my best armour set after wrapping up 4 missions, with a cruel looking helmet that had a side job besides protecting my skull. The guns too improved with time, my Calcutta LR1 sniper gun was replaced by an alien technology based gun that fired laser beams of lightning. I somehow came crawling from the abyss of customisation in the forms of Dragon Age 2, Dragon's Dogma and Dark Souls, so I was expecting tons of RPG content before I could even learn how to fire a weapon, my bad!
The GPS system in Destiny makes you rely on your ghost by letting go of your guns for the moment, summing up the tons of times I was fired upon by ambushing enemies, and I had to quickly draw out my guns. The battles in Destiny look unique, as you choose to fight alone or tag along a friend to clean up the mess. The double jump boost in Destiny makes air assassination and escaping seamless to the heart of the action. The inclusion of stabbing and throwing knives and grenades (that replenish its stock over time) makes up for the quick action of the game. Health replenishes on its own unless you walk over a health pack left behind by an enemy. You discover new weapons/armour the same way too. Fighting hordes of enemies wrap you up with unique vantage points and unique combat styles, as you swap weapons on the go (there's no pause screen in Destiny) and quickly go for the head or the back. The in-game UI is neat and clean, and helps you in getting through to your objective. Pressing the L2 and R2 button on my PS3 controller charged me up with inhumane adrenaline and I went shooting enemies with my Solar Gun mode, thereby vaporising them in flashes.
The game follows a very Mass Effect-ish Central Tower where you can socialise with random players or purchase ammo, skills or decrypt codes to unlock special guns/customisation stocks. You can talk to your clan head and seek for further expertise, or hit on a Bounty job available on the soft board. And when you're done, you can quickly step into the mission using the fast travel equipped map or jump into a Crucible match which borrows its style from Battlefield and Far Cry 3 by poising two teams of death match players that move forward and capture flags. At the end of the timecount, the team with the maximum time with captured flags wins.
Summary
Even on my PS3, Destiny clocked decent frames per second and delivered astounding visual experience, complemented with richness in mission maps and terrain styles. It delivers a glamorously new FPS perspective, but at the same time I am a little sceptical in what the game can actually churn out for the RPG crowd, like me. The seamless online/offline content and the peaceful and amiable interactions between players set Destiny aside from the random shooters entertaining kids in the market today. Having the brilliant world at the centre, Destiny can really shape up a distinct story and call itself the hero of all intergalactic sagas, instead of being yet another FPS. For that, we will need to wait till September 9th. I am blown away by what I saw in Destiny, hopefully my fears will be put to rest and I will be able to explore the world of Destiny in a more natural way. Until then, pad up for a war of the worlds.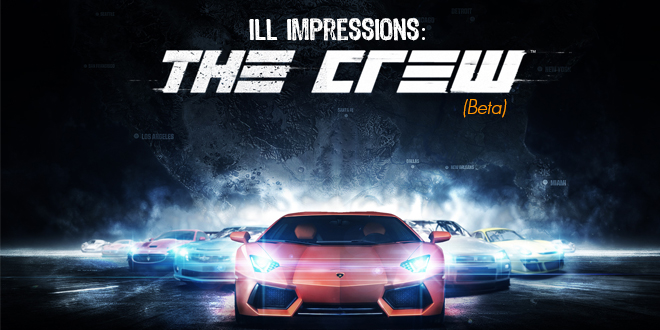 When Ubisoft announced The Crew at E3 2013, we were pretty excited by the huge potential it offered. We were also sceptical of the always online requirement of the game. From July 21-25 Ubisoft [...]
Team Builder: the latest innovation in League of Legends (LoL) to come out of the labs of the biggest MOBA studio Riot games. This champ select screen lets you pick a champion, their role and [...]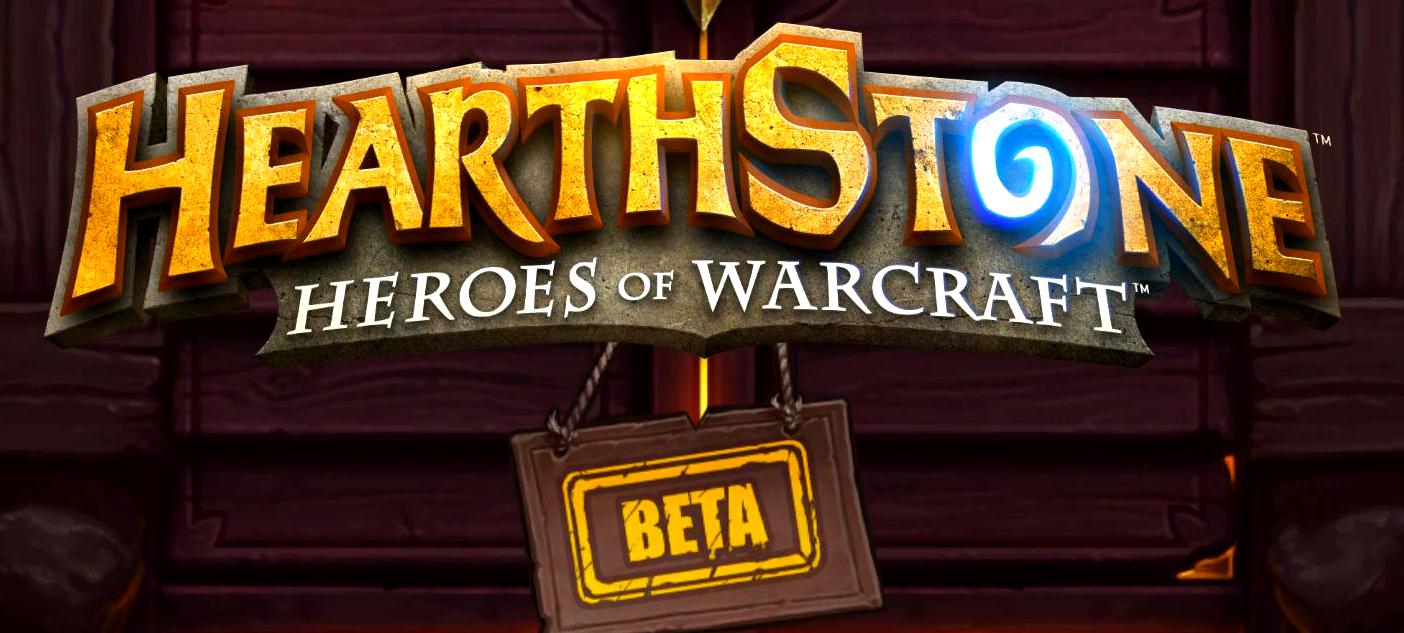 Blizzard employees are nerds who like fantasy. Very talented ones mind you. Which such great skill that, what started off as a side project by a few employees, becomes their next big release. [...]