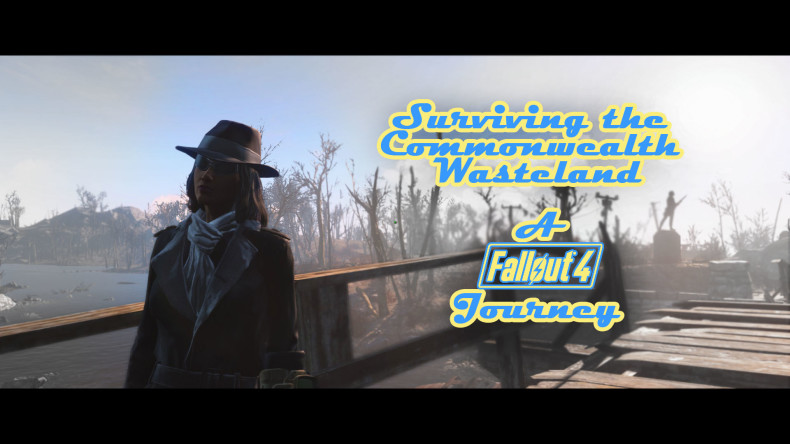 (This article may contain spoilers. You have been warned.)
I left off Part 1 with "And then you find Shaun. It's one of the finest moments in gaming, or indeed, all of fiction." The journey continues below.
Gaming has always had an inherent potential to create dilemma, and use that as a gameplay mechanic to drive the story. Yet, most games, including previous Bethesda games, forego this opportunity by painting protagonists and antagonists like we have had in literature and cinema since the beginning. Other forms of fiction are filled with conflicted characters, but games can really make you feel their conflict in a way cinema never will.
Games have introduced personal dilemmas before, pioneered by The Witcher, but Fallout 4 takes it further into the space of societal quandaries. There's far more nuance to the factions. The Brotherhood of Steel is no longer the generic hero faction, but one with a clear, believable and highly flawed political agenda. Every faction in Fallout 4 have their own agendas, their own motivations, and they are all are entitled to them. This requires serious contemplation, not just personal, but also political. There are no happy endings for everyone, someone has to suffer for the benefit of the others.
I was embarrassed and remorseful of what Shaun had become. Despite the best of intentions and being the only faction with the knowledge and resources to make a difference, The Institute had become corrupt and righteous. Their interests of making the world a better place no longer aligned with the reality in the Commonwealth wasteland.
Then there was the Brotherhood of Steel. I was repulsed by them from the very beginning, they are far too nationalist and fascist for my liking. A bunch of assholes, though arguably, just what the Commonwealth deserves.
Finally, we have The Minutemen and The Railroad. The Minutemen are perhaps the only benevolent faction in the game. They strive for peace and justice, though they don't shy away from violence in order to survive. In a stable world, The Minutemen would be ideal, but in the brutal Commonwealth Wasteland, they are not very effective.
Which brings me to The Railroad. The Railroad are inspired by the real Underground Railroad, an awesome inspiration indeed. They are no different, their primary objective being liberation of the  synths from enslavement by The Institute. They work deep underground, outside of the system. Their solution is just as violent, but their intentions could be considered noble. Liberating synths may not make the world a better place, but to not do so would be racist and a world not worth living in. While we're at it, let's give it up for Tinker Tom, shall we? He's a real mensch!
I wish there was a better solution, one which utilised the best of each faction to repair the Wasteland. But just like our world, there's no utopia to be found.
It doesn't just end there, it's not about choosing a faction. You have the choice to be a double-agent, triple-agent, keeping multiple factions in play for as long as you can manage. I dumped The Brotherhood early on as I wanted to have nothing to do with them. But I kept The Institute, The Railroad and The Minutemen in play for the longest time. As you might imagine, I did finish my first playthrough with The Railroad. I feel I made the right choice given a rotten situation, but continued to harbour a fair few regrets.
I have gone through a detailed explanation about my position, not because it matters, but because everyone can have a different approach to the situation. This is gaming at its classiest, it makes you question and act upon your beliefs and ideologies. Fascinating, then, that only 7% gamers on Steam have finished the game with The Railroad. Clearly, I have taken the path less trod!
Of course, we care about the factions and their actions because the story develops into one that is incredibly compelling in an immersive world, and a real breath of fresh air in a sea of formula. The pacing is spot on, with every twist well earned and rewarding. This is one of the most brilliant stories we have seen in gaming.
By the end, I had maxed out stealth, ranged weapons, VATS and deadly gamma guns. It's certainly an interesting combination, and very effective. It was a grueling journey, but by the end, I could venture casually into the southern wasteland, taking on Mirelurk queens and savage Deathclaws with ease. I couldn't get away with it everywhere, though. There are still situations which require close combat, and sometimes even melee. I played most of the game with the Silver Shroud armour, switching to the awesome X-01 power armour when I anticipated close combat. However, if I were caught out in such a situation with the Shroud on, I would still struggle, at level 50 and beyond! In a game that offers so much freedom, that can feel limiting, but at the same time, it is also realistic.
The late game revealed some fundamental flaws with the interface. The map and the inventory turned into a complete mess and a chore to browse through. The game remained surprisingly bug free for me, with only one quest bug which required looking up. There were tons of glitches at every corner, of course, but most were harmless and often amusing. That's part of the experience in a Bethesda title, one might claim.
Finally, this may be Inon Zur's best work in an already illustrious career. The music is impeccable throughout, the combat music being on the edge of perfection. It doesn't quite overcome the same old problem with 100+ hour games – the combat music does get repetitive. The difference here is – it never gets old!
I'm not a completionist. I am done with most games soon after the main playthrough. Of course, I play each game thoroughly, but I don't bother with side quests, achievements, mods and other details once I'm done. Fallout 4 is the first game where I cared. I cared enough to discover nearly all of the 300+ locations, unlock every last achievement, level up to 65 and experiment with mods. This game's world is so utterly captivating, it made me a completionist.
Bethesda, you have perfected the formula you have been chasing for over a decade. How about something completely different next?

Fallout Shelter ended up being my most played game of 2016 in terms of playtime. As per the game's stats, I have clocked 154 hours over the course of a year. The game recently received its [...]

(This article may contain spoilers. You have been warned.)

Fallout Shelter is perhaps one of the best video games to ever grace the mobile platform and at its core, it is a test of your management and planning skills. It is also a game of your failures [...]