The iLL Fact Sheet
Item Reviewed
Halo 5: Guardians
November 9, 2015
Genre
First-person shooter
Release Date
October 27, 2015
The wait for first mainline Halo game for Xbox One is finally over as Halo 5: Guardians finds its way to the console this year. Will it top the high standards set by the franchise? Everybody is hoping for that, but lets find out shall we.
Story
There is not much to talk about Halo 5's story without spoiling it, keeping that in mind during the review I do touch upon some minor spoilers, so in case you're looking for an unadulterated experience it is recommended to skip the next two paragraphs.
As Master Chief has been declared absent, this leaves you as Spartan Locke.  You, along with your squad have been ordered to track and bring Master Chief back to UNSC. While it's still a Master Chief's story however this time around it has been told through a different perspective. Throughout the 7-8 hour long campaign you will be occasionally shifting between Team Osiris (lead by Spartan Locke) and Blue Team (lead by Master Chief). The major disappointment here comes from the very weird mission ratio between the two. Nearly 70% of your time will be spend playing as Spartan Locke and his squad and other 30% as Master Chief and his squad, while it was pretty clear from start that Spartan Locke will be playing a major role in the game but nobody was expecting this type of unbalance between the two. The three missions led by Master Chief actually feel the main pillars of this story. Don't get me wrong, that does not means mission led by Locke do not add upto the story, but it does feel like as that Spartan Locke you're unfolding these chapters which will at last lead to something major and those major moments are served from Chief's perspective. In this way 343 Industries even with less on screen appearance of Master Chief manage to tell his story through a different perspective.
One problem spans across Halo 5's story is that at points it just either feels short or incomplete. Throughout my playthrough I had moments when I genuinely thought that the cutscenes were moving forward in the right direction with the right pace and then suddenly the next second they were over, making it feel incomplete and leaving me with more questions than answers. While one can argue that Halo 5 is meant to be the darkest game in the reclaimer triology, but that is no excuse to make the cutscenes and narration feel a bit incomplete at times. Another issue with the cutscenes here is that it feels as if lot of scenarios which could have actually served up as great gameplay opportunities are simply wasted and used as cutscenes. The slaying of Covenant supreme leader Jul M' Dama is merely a part of a short cutscene which actually could have served as a very strong boss fight. The famous brawl sequence between the two spartans is again a cutscene. It's a disappointment. It seems like 343 Industries have failed to realise the potential in these sequences and how they could have left a lasting impact on players if they were actually part of gameplay.
One area where Halo 5's story succeeds is how it manages to differentiate between the two fireteams. The first mission of the respective fireteams do a stellar job of highlighting the difference between the two. As you step in the shoes of Team Osiris in the first mission it is pretty evident that this is the new breed of Spartans as they rush through the enemies killing them with style and showcasing their new tech. Not only the cutscene but the level itself has been designed in a way to make you realise their agility and strength. As for the Blue Team's first mission, the evidence is clear, this is a team of Spartans with far more war time experience. So the way they approach the battlefield with a clear vision on how to tackle the enemy and making better use of the environment. I felt that due to the less screen time given to the Blue Team their personalities feel a bit unexplored, especially when compared to Team Osiris. The characters on Team Osiris discuss their childhood memories and the dialogues delivered by Buck are noteworthy.
Even with its issues, Halo 5 has an interesting story to tell with some surprises for the fans of the series.
You're The Weapon
With the introduction of new Spartan abilities Halo 5's gameplay feels fresh and better than ever. These Spartan abilities realise the vision of what a soldier/spartan in year 25xx will be. They also add a new learning curve to Halo's gameplay making it more fun than ever. As you progress and get a better command over these abilities, you realise the true power of them and how they make a Spartan more than just a soldier with guns. Most of the these abilities are linked with your thruster packs on your back which allow you to dash in any direction at any given moment of time. The basic purpose of this ability remains to either allow you to enter or evade a gunfight and at times get an advantage over the enemy's position. The 'clamber' gives you the ability to climb over certain platforms or help you in accomplishing a wrongly timed jump. Combining this with crouch jumping and thruster pack can allow you to really execute some fine moves giving you that slight edge over the enemy.
Other additions such as slide gives one the ability to quickly get in cover. Stabilizers allows one to 'stabilise' in air for a short duration, to either take a look at ongoing battle or shoot some bullets in the enemy's head. Besides this, the Spartan Charge and Ground Pound abilities are also available and can be said as the new fancy, tricky and yet effective abilities. Spartan Charge gives one the power to bash in enemy's face or break through vents and walls further opening new paths for you. Ground Pound on the other hand can be very tricky to use, however executing it perfectly it provides a great sense of accomplishment. These abilities individually won't provide you the upper hand  in campaign or arena however when you combine them with you normal moves, that's when things get interesting. Different levels in the campaign provide an ample amount of opportunities to one to make proper use of these abilities and craft his/her own unique experiences.
Campaign Evolved
Besides the shortcomings of the Halo 5's story the campaign still feels rock solid, it has some of the best level design the series has to offer with perfect mix of close quarters and big open spaces to battle on along with some great vehicle action as well. The campaign provides alternate paths which can be explored by making use of Spartan Charge. These paths allow you to penetrate in enemy territory and surprise them by bringing in the big guns. Each level has been designed to make use of verticality and these new abilities. Further, certain objectives even make some smart use of abilities such as Clamber adding bits of platforming elements to the game. Halo 5also addresses one of the major complaints of Halo 4. The new enemy class Prometheans which was first introduced in Halo 4 also get a makeover which finally makes them a compelling and fun enemy to fight. Having two distinct enemy classes (Covenant and Prometheans) can bring out some of the best firefights the game has to offer.
Halo 5 also introduces a new simple yet very effective mechanic, throughout the game you  can order your fireteam to do certain things such as getting them on specific vehicles or ordering them to take down specific enemies and even get them to pick up better weapons. These commands are executed via the d-pad. It is a very small introduction but proves out to be very useful during fights as your squad can help you in tackling large groups of enemies with ease. However, at times friendly AI can be a bit annoying but those situations are rare, if in case you were deciding to take use of friendly AI on Legendary difficulty it is advised to get some of your friends on board rather than relying on the AI. Thanks to the new alternate paths and 4 player coop Halo 5 campaign provides you enough reasons to come back and play the campaign again. There are enough collectibles like Intel and Skulls, you're almost bound to give it another run through.
Multiplayer is Back with a Bang
Halo 5 multiplayer, to begin with, stays true to its roots and yet innovates. The addition of the Warzone mode is the biggest introduction to the Halo's universe. Halo 5's multiplayer has been divided into two main sections, Arena and Warzone.
Arena is competitive 4v4 Halo at its finest, with equal starts and emphasis on map control and power weapons its great to see that Halo returns to its roots. While players will be familiar with most of the modes in Arena, one mode called Breakout stands out among the others and will be the "go-to" mode for the competitive players as well. Two teams of four battle on these symmetrically designed and small size maps, the twist here is you spawn with no shields and only have one round per life which can really make the battle quick and intense. The maps have been thoughtfully designed providing verticality and various opportunities to exploit using your Spartan abilities. Halo 5 boasts an impressive number of maps which all differ in size and appearance making it a very balanced catalogue of maps.
The biggest new introduction here is the Warzone mode, which is a 12v12 mode where you not only fight spartans and capture bases but also fight AI bosses which play a major role in this game mode. The team to first rally to a 1000 points wins the game, the paths towards that goal completely remains unique as no strategy feels better or overpowered compared to other. On paper it might seem like Warzone tries to accomplish too many things but in practice it all works well, it is surprising how Warzone manages to accommodate Halo players of all skill levels. No matter whether its your first time or your you're a franchise veteran, Warzone has something for everyone to do. The maps for Warzone have been built from ground up and are 3-4 times larger than biggest maps from previous entries in the franchise.
Halo 5 also introduces a new rewarding system called 'Req Cards.' As you play through both Arena and Warzone you earn Req points which grant you the ability to buy Req packs of different types. These types unlock cards of different rarity. Req packs can also be purchased using real world currency. To make use of them in Warzone you require 'Req Energy' which can only be gained if you perform well in a match. Since using these cards require Req Energy, once you exhaust it you will have wait for the energy to recharge to make use of your higher energy Req cards. This balances the micro-transactions and puts a full stop to the debate about introduction of micro-transactions in the game. If you are wondering how does Req Cards works in the Arena, well the good news is they don't spoil the balance of the game as only the cosmetic items can be used in the Arena. Req Cards can sound a bit confusing at first however as you spend time with the game you get the hang of them and with time I also started liking this ritual of opening Req packs and was always curious to find out what waited for me in those cards. Its work similar to how Card Packs work in Hearthstone: Heroes of Warcraft.
Req packs also add this layer of resource management in Warzone as it becomes crucial to see how you want to spend your Req energy. You can use Req Energy to bring in rifles and big guns in the beginning of a match to kill opponents in your path or you might want to save your req energy to bring vehicles in the later stages of the game. This adds a crucial element of decision making to the mode as how you use your Req energy and cards play a very important factor in determining who is going to take the crown.
People have raised concern about absence of BTB (Big Team Battle) mode on launch, however I consider the same to be a smart move since its inclusion could have prevented people from jumping into Warzone (which itself can be considered as an evolution of BTB) and experience what the mode has offer. Now as 343 later this year introduces BTB, fans will be able to choose between the two modes, in this way both the modes will have substantial amount of players and gamers can jump into any of the two to have fun.
Graphics and Sound Design
Being the one of the most important franchise to Xbox and Microsoft, Halo 5 does enjoy a large budget. Environments are detailed very well and have been designed in a way to bring out the feeling of an ongoing war. Halo 5 maintains a solid 60fps throughout its playthrough. The game does not drop a single frame even during some of the most intense scenes. However this all comes at the cost of the dynamic resolution which means the game continuously adjusts the resolution to maintain that locked 60fps. The sound design in Halo feels once again pleasing to hear, different guns from different factions of enemies and UNSC have unique sound design associated with them which differentiates them from each other. The high quality production values shine through the game cutscenes which have exceptionally done well with proper detail on character's armour and faces. All these aspects add up to make Halo 5 the best looking game in the Halo franchise.
What's iLL
Four player co-op
Strong Level Design
New Spartan Abilities
Multiplayer
What's Not
Short campaign
Less on screen time with the Blue Team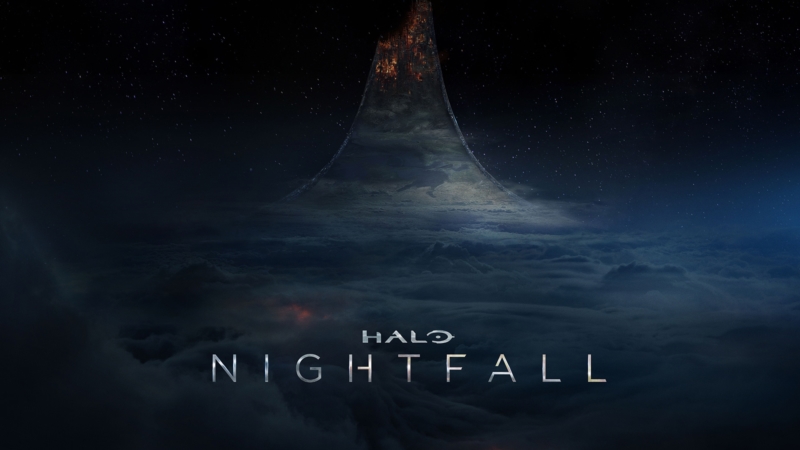 All the Halo fans across the globe have been patiently waiting for Halo Nightfall and now the wait is finally over. Halo: Nightfall is a live action series which explains the events between Halo [...]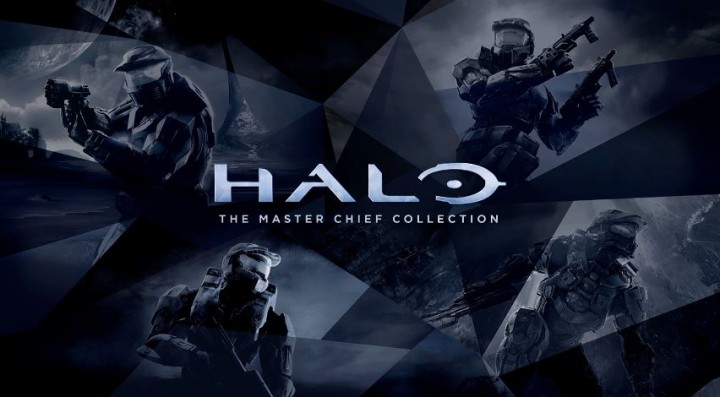 Yesterday Halo fans were given a first look at Halo Nightfall, a live action series produced by Ridley Scott. If that was not enough, today 343 industries dropped some new details about Halo: [...]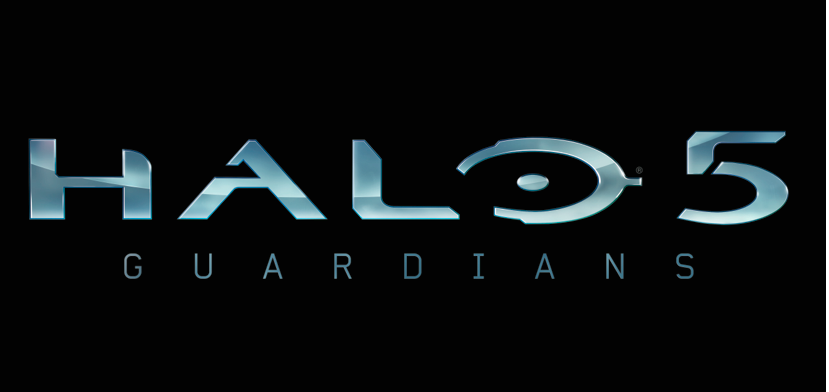 It's been a long time since we have been thinking about the next Halo. A lot of rumours have been floating around all over the internet, and yet we never knew anything, except that it [...]