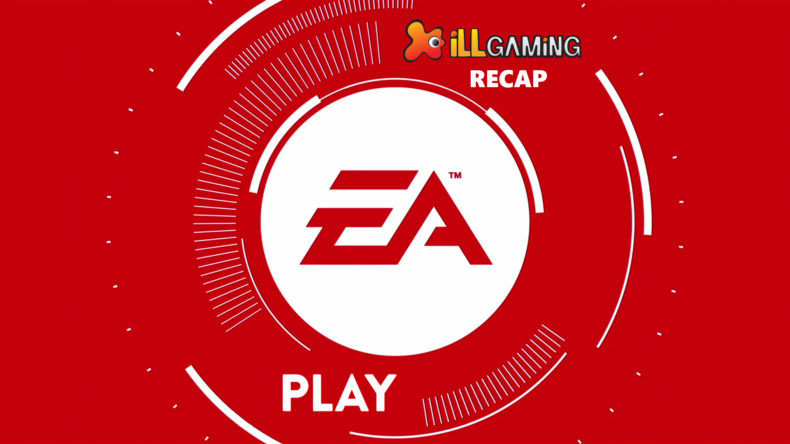 EA decided to do things a little differently this E3 by having it's press conference outside the show rather than as a part of it. Dubbed EA Play, the press conference took place live from not one, but two locations, namely Los Angeles and London, with the latter having the more enthusiastic crowd.
The conference began with EA announcing Titanfall 2 from Respawn Entertainment to launch on October 28, 2016. Titanfall 2 includes Six new Titan types and expands on its famed Titans and Pilots Gameplay in the multiplayer. Titanfall 2 also brings a Singleplayer campaign to the franchise to build on the backstory of its world. The campaign follows the journey of a Titan and its pilot and the bond that develops between them. The new entry also brings the franchise to the PS4. Trailers follow.
EA then shifted to announcing its new three level competitive plans across all its games so as to bring the competitive nature of esports to every gamer. There will be daily and weekly events, smaller tournaments and a handful of Majors. This was followed by showcasing Madden NFL 17, a spots game based on American Football that is completely irrelevant to India, and is available only on the Xbox One and the PS4. Trailer follows.
Next up was Mass Effect Andromeda which marks a new beginning for the franchise. Little was shown on the gameplay itself, but the core premise was that mankind has sent an expedition to the Andromeda galaxy to find and establish a new home. While the game shows promise, there isn't too much that can be gleaned from the trailer that follows.
With American Football out of the way, it was time to show the sport known as Football in the rest of the world with FIFA 17. FIFA 17 uses the Frostbite game engine for brilliant looking game visuals and includes four new improvements to gameplay. In a first, the game features a Story mode called FIFA 17 The Journey, the drama for which reminds one of Need for Speed The Run for some reason. There is the addition of English Premier League Teams and Coaches to FIFA 17 to beef up the managerial side of things, with an onstage appearance by Jose Mourhinho. Trailers below.
Peter Soderlund then took to the stage to announce a new EA initiative called EA Originals as well as a EA Charity drive to support five charities. EA Originals is basically EA's Indie support program, where EA wish to invest in bringing promising indies to the mainstream as they did with Unravel. The first game under this program was a Swedish game called Fe. It featured and interesting artstyle and cast you as a newly hatched creature in a forest full of different sounds. The gameplay involves learning these sounds and using them to solve puzzles and discover the secrets of your origins. There will be no handholding and the gameplay will be freeform. There were some antagonists shown as The silent one who were methodically destroying the forest and its creatures. Trailer below.
Jade Raymond took to the sage to give an overview of EA's efforts to make Star Wars games. There was little shown of a couple of new titles from Visceral Games and Respawn Entertainment, but DICE and Motive were confirmed to be working on a sequel to the new Star Wars Battlefront. New content was also promised for existing Star Wars games, but there's no new title coming till 2017.
EA Play concluded with Battlefield 1. There was a breathtakingly gorgeous new trailer showing off more of the actual gameplay. It was announced that the huge Airships that we saw earlier were actually playable. These were classified as Legendary Vehicles and could alternately appear as a Battleship or an Armoured Train. While Horse based gameplay was confirmed and shown, in the 64 player livecast of a Battlefield 1 match the map chosen was based in the European Theatre. Trailer follows.
iLL Opinion: EA's conference showed us fewer games than earlier and it seems quite strange that they have two games in the same genre (Titanfall2 and Battlefield 1) launching at the same time within a week of each other. In terms of sports, it seems EA is concentrating more on its hottest annual franchises while discarding other baggage it owns the rights for. The addition of a story mode to FIFA seems rather unnecessary, given that one controls a team, rather than a player in the game. Mass Effect got a very small section and little was shown of the new game. EA's competition and Charity initiatives are all fine and dandy, but seemed out of place in a press conference about launching new games. The Indie Initiative seems like a double edged sword as it's not clear how much creative freedom EA will allow the partner studio. Battlefield 1 looks like a winner though and seems to bring the familiar Battlefield gameplay to a relatively unexplored setting. It's brilliant how the map can be affected by player actions over the course of a match. This was certainly the highlight of the show for us. Until next time, iLL out.

The FPS genre might have been the most saturated and overstretched, and for a long time, it seemed that the genre is heading nowhere in terms of innovation. However, with the recent and [...]

HARD TIME. There are several problems and questions that Triple A developers and franchises are facing in today's age. While it is said that developers are not necessarily bringing anything new [...]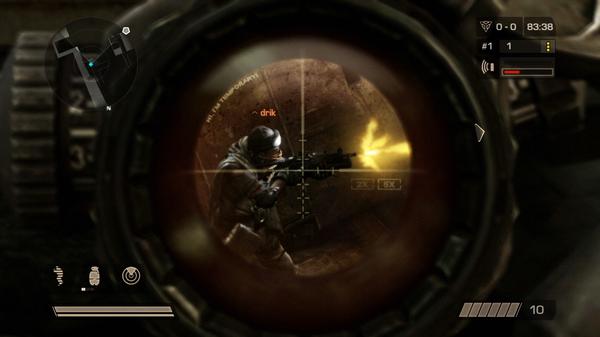 We all can agree on this that FPS (first person shooter) or shooters in general are the biggest genre in the gaming industry. From the likes of Call of Duty to Halo, shooters are the most [...]