Baptism by Fire
This is where I fell in love with Avalanche Studio's Reinterpretation of Mad Max.
A famous character from a famous movie once quoted that only when you lose everything are you free to do anything. Imagine the world collapsing one day. Let me rephrase that, imagine mankind crashing as a beacon of civilization one day, and remerging through the shadow and dearth of the early colonisers – the barbarians. And then you set yourself up as a man who once used to live, with a family to care for, and a home to retreat, but is now devoid of all such humane sentiments. He brawls all day and night, eats dog food or crap off the intestines of decaying corpses, seldom drinks water, and embraces the fallen earth as his only opportunity to salvage. That would be the correct rendition of Mad Max, the famous driver who rode through the deserts, who goes by, eliminating one War Chief after another. As a kid who fell in love with the movies and then driven to read Homer's Illiad, Mad Max was a post-apocalyptic Achilles for me. But here I was, waiting to witness the world of Max in a cutting edge video game, until yesterday.
The gates of Valhalla opened its wide jaws and sucked me right in, with the very first chapter that shows Mad Max ragged by a bunch of Warboys and their famous Chief – Scabrous Scrotus. He is one of the war-sons of Immortan Joe (from the movie, yes!), and you just brought war upon yourself by punching his own chainsaw trident through Scrotus' ribbed skull. The story of Mad Max revolves just like WB's previous masterpiece – Shadow of Mordor. The depth of immersion, ricocheting from every nook and corner of the desert, coupled with extremely dynamic and unscripted events make Mad Max an experience rather than a story that is told through folds. A couple of things to bear in mind before aiming for the Gut Shot – this is a post apocalyptic world where ammunition and ingredients are scarce, ocean beds are dry, spices are a myth, and you might struggle with complete lack of resources that will either frustrate you or cajole you to try harder next time. It stays true to the post apocalyptic world of Max and his desire to survive through skills honed behind the wheels.
Max tires out easily, as each leadslinger perched on Sniper spots draw more than 25% of his health with each shot. And there is no way you can auto-regenerate health in this game. So what do you do? Diversion! One of the key takeaways of an addictive open world game is its natural tendency to set you off on a diversion; Mad Max does that brilliantly. If your canteen, or water bottle, is running short of water, rush for a spot within the map with a water drop logo. Chances are, the goons have a limited stock of water resting at that place, and it is up to you and your survivor skills to beat them down and grab that all important quantity of water. Once that is taken care of, drive your Magnum Opus into the desert and find your way to your destination, or bump into random troubles.
I was not even 6 hours into the game, when the first sandstorm hit me, and messed up my plan for the day. I was aiming to run down one of the Top Dogs of the local chief, until my black finger, a dodgy car mechanic by the name of Chumbucket, pointed out at the horizon and exclaimed, "Storm is approaching", sans the Mr. Wayne. Chumbucket has a habit of reacting to whatever's going on, scouting the horizons or plain chickening out if the car deals damage. I had two choices: run for the nearest outpost, which was at least 10 minutes away, or brace it. Thanks to a war party that spotted me preparing underneath an underpass, I chose the latter. The storm blinds even the best drivers, as all I could see were reformatting dunes, dust blurring my vision, a glaze of orange-red stain and windy noises, and of course objects flying around, caught in the storm. Mad Max's sandbox is wide and unfazed, allowing more dynamic events like these appearing more than often. Quick decisions that turn a plan into a masterplan, or maybe not.
The world of Mad Max is tainted in bright strokes of orange and hues of yellow, beautifying even the soul of a half dead world. The shipwrecks resting against the huge dunes make a visual impact instantly, and take you out on your near-perfect Mad Max world experience. In this post apocalyptic world, gas rules as the biggest chunk of currency, reason why the Gas Stations are one of the toughest to take down, or why you check your fuel count each time after an expedition. Blowing up and gasoline animations are the messengers of this necessary evil. The in-game animation allows you to freeze time each time you blow up an enemy car, in an epic way. As you watch the rubber burn, the car breaking down into a pyre, flames marking your personal victory. The rubbles and waste are not automatically projected on the map, as you step out of your car every time after a run down, collecting as many scraps as you can.
The icing on the cake is definitely the Magnum Opus. Max's revenge plot tips slightly towards the fact that his old car, the Interceptor, or the Black on Black, was looted by the warboys. His reply, with the help of Chumbucket, was almost instantaneous and notches above the enemy's expectations – enter the Magnum Opus. Even the Archangels and Apostles of Awful bow down to the ever-becoming desert beast. Each time you complete a definite task and come home with heads on a plate, you earn unlocks, which not only upgrades your big weapon, the Opus, but also enhances it visually. Showing, slowly and steadily, how you're fitting into the hateful world. Cast your own vengeful shadow on the sands of the desert, as you adapt to the tenacious ways of some of the warring factions, as you learn to fight fire with fire.
Mad Max has been my own experience, of how to reclaim what I've lost, and to top it with something even better. Mad Max showed me the beauty of destruction, through the vicarious eyes of a driver in a post apocalyptic world. At every turn I have rammed vehicles off road, cleared outposts, scavenged for the minutest scrap and downed every sniper and scarecrow post. And the action seemed to get better and louder with every passing moment. Your mettle is rattled at every corner and at times you would find it easier to come underneath a car. But the beauty of Mad Max is not to rule, but to survive. The sandbox and dynamic events offer respite from other open world games of today. Even though I am 10 hours into the game only, I don't understand the repetition critics spoke of. This is the real highway to hell, and I am living it out like a Legend of the Lost Paradise. Come Witness Me later sometime!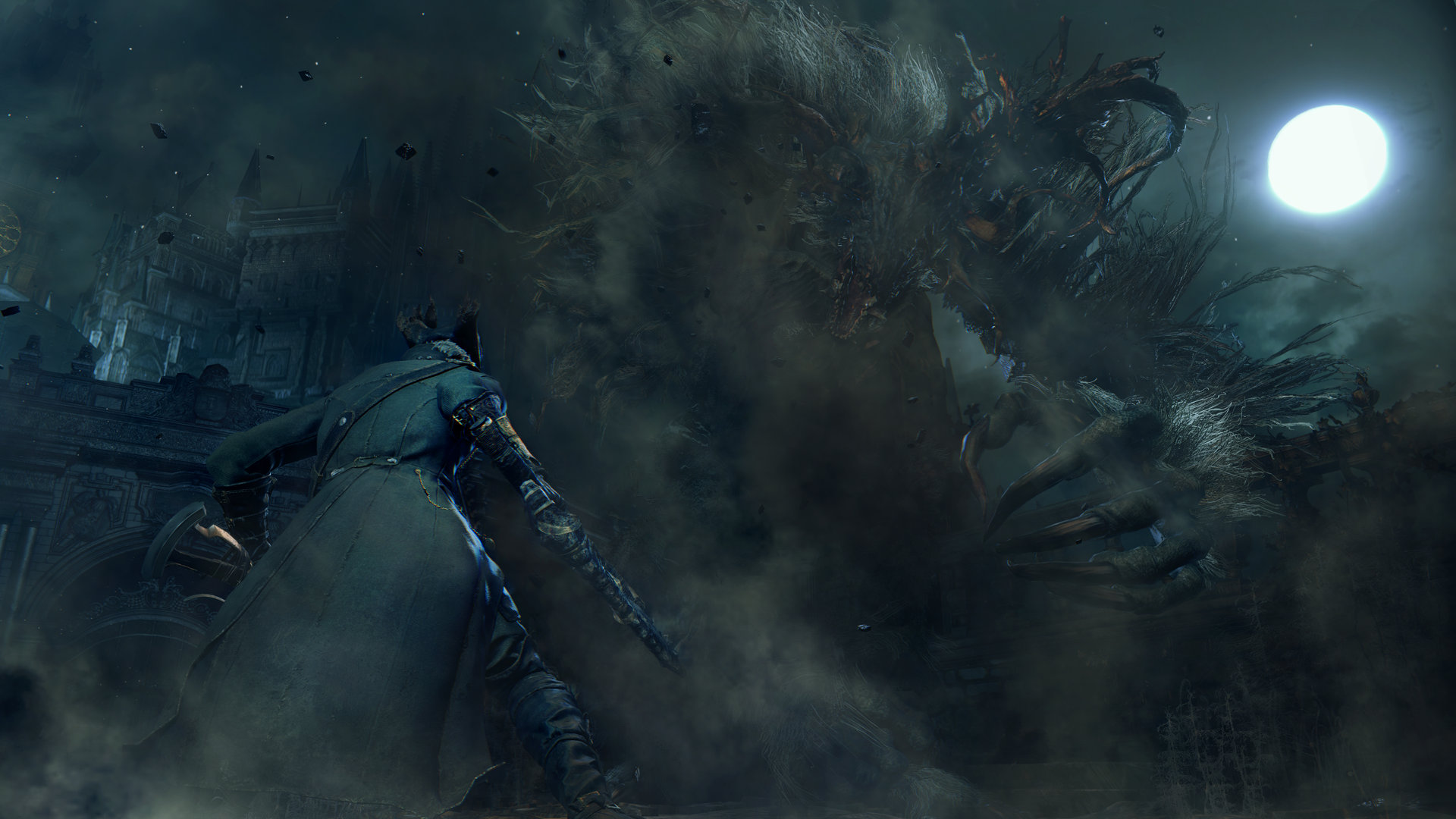 "Say hello to nightlife!" By now the word, tattoo, and the Twitter handle inspiration is out, I feed on Souls, I mean Dark Souls. A recent Bloodborne tutorial and gameplay video [...]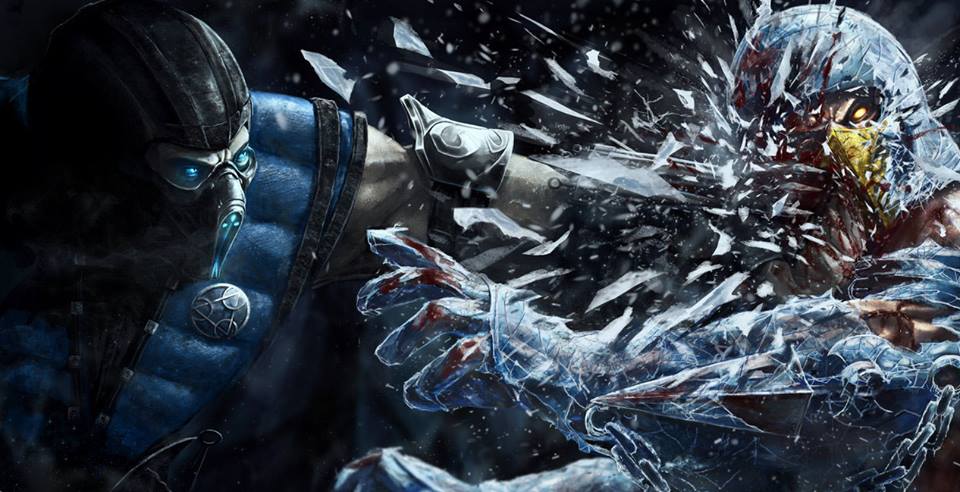 'FLAWLESS RIVALRY.' Gaming these days is losing its true core, rich storytelling and crucial pivots that raise lore for an unforgettable franchise. Games are being judged based on how [...]