A part of the reason we love games is adventure, games takes us places that we could never visit in real life. From distant planets to dragon caves there is a plethora of fictional locations to choose from. Various forms of media, be it movies, books, and of course, video games, at times manage to create a world so unique in imagination, yet so immersive, it feels as if you're living in it. Games manage that so well. That is why, video games are the best form of escapism, making you escape reality into a fictional world, which inspires you to move forward in real life. Here we celebrate the work of gameplay and fantasy coming together to give us the Top 5 Fictional Cities to visit in video games. This is the second part of our Cities series. You can read the first part here: Part 1: Real Cities
1. Citadel (Mass Effect)
This colossal deep-space station serves as the capital of the Citadel Council. The Citadel is a massive construct, similar in shape to a pentagram. The station is capable of closing in on itself, via the convergence of its five arms, transforming it into a long, impenetrable cylinder. The Citadel, a place that had existed long before humans ever knew about space, home to many different species and their multiple personalities all working together; which in itself is no easy task. The first time we visited the expansive city, we were overwhelmed. With its many districts ranging from the boring officialdom of embassies to the bustling markets and energetic 'down-town' clubs there was plenty to immerse you in.  I got lost often but given time I grew to love the exploration and vastness of the city as a whole. While the Citadel of Mass E2 and ME3 were disappointing and not as expansive as the first, they were a bit easier to navigate. The Citadel DLC of ME3 however made it one of the best iterations in the series, a fantastic add on.
2. Rapture (Bioshock)
Rapture – a utopia for mankind's greatest artists and thinkers to prosper in a laissez-faire environment. Rapture is an underwater city envisioned by business tycoon Andrew Ryan, and makes it as the second entry to our list. We first encounter the magnificent city in a torn down state in the midst of a civil war. As large areas become flooded or damaged beyond repair the city's automated systems still operate, allowing you to traverse its skyscrapers, inter-linked by walkways and tunnels, with watertight doors between neighbouring sections. The buildings feature a distinctive mid-'40s art deco architectural style and design motifs, reflecting the era during which they were built. It is a joy to explore due its many distinct environments featuring many areas such as living quarters, shopping areas, entertainment venues, laboratories, manufacturing plants, medical facilities, and other common services making it feel like a part of a functional city, a glimpse of which you get to see in the 'Burial at Sea' DLC for Bioshock: Infinite.
3. Dunwall (Dishonored)
Dunwall from Dishonored, a city that grew from a small whaling town to the capital of Gristol and seat of the Imperial government of the Isles. A city divided by a vast river, Wrenhaven, that separates the city in two. A constant stream of the whale oil powers its industrial revolution. Dunwall is an expansive city comprised of numerous districts and locations, from the wealthy Estate District to the declining Drapers Ward and the ruined Flooded District. The city combines Victorian architecture with Gothic and art nouveau. Famous towers like Dunwall Tower, the Golden Cat, Boyle Mansion and Kaldwin's Bridge (expansion) fill the skyline. A city that continues to work even after sunset, plagued with a non-curable disease that infests the population. Dunwall perfectly caught the essence of a post industrial revolution era still adapting new technology, while maintaining a gritty, tense narrative.
4. Steelport (Saint's Row)

[pullquote]Your first encounter with the city of Steelport can only be described as an explosive entrance. You simply drop down from the sky towards it, crashing a cargo plane in the process. [/pullquote]Your first encounter with the city of Steelport can only be described as an explosive entrance. You simply drop down from the sky towards it, crashing a cargo plane in the process. You do this while clutching a babe in your arms. Steelport is made up of a bunch of interconnected islands seemingly in the middle of nowhere. It is an assembly of the various district types one might find in a city building game such as Simcity with a towering commercial zone, a sleepy residential zone, an entertainment district and even a military base! Steelport boasts of an airport, a nuclear reactor and a casino as well as its own commercial docks. Volition have done a great job with tying all these city building elements together into creating a believable metropolis that serves as the location for your ingame exploits. They have also distributed a great deal of activities and collectibles all over the place to make you want to explore every nook and cranny. The city has an illusion of life with distinct types of cars and NPCs moving around in their respective areas. One could also run into homeless people and drug addicts in the more abandoned parts of the city. Since this location was used in two different games, one might think that it was just reskinned for the second game. However there were just enough tweaks and new elements added to make you want to rediscover this city from a different perspective.
5. Paradise City (Burnout Paradise)
Travelling day and night is a delight in the beautiful colourful Paradise City, which pays homage to Guns N' Roses' legendary song Paradise City, where there is plenty to drive and crash. The fictional "Paradise City" is an open world in which players can compete in several types of races. "Crash Mode" or Showtime" can be initiated at any time and place in the game. Showtime has you bounce the vehicle around for as long as possible to gain points. The opportunities to cause mayhem in Paradise City are plenty, how appropriate to the city's name, eh. With that, you get an awesome soundtrack, with DJ Atomica being your host in the in-game radio Crash FM. From the beaches of Big Surf, Gridlock Streets of downtown to the long tunnels between mountains, Paradise City is 30 square kilometres of an ultimate driving playground. The game offers the entire map from the start. Each race is just has start and an end point. how you get there is up to you, with alternate routes behind fences and high jumps bypassing terrain aplenty.
What do you think of our chosen fictional loactions? Got a favourite of you own? Tell us in the comments.
2K Australia the developer behind the acclaimed titles like BioShock, Borderlands: The Pre-Sequel is closing down. The main reason behind the move is the the high cost of development in the [...]

Its Holi time, the festival of colours and of love. Most of our Indian readers will know what Holi is, for those who don't, here is what Wikipedia has to say: To celebrate Holi in our own [...]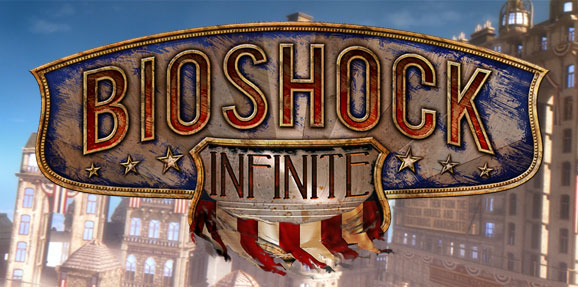 Every once in awhile comes a game that's so hyped that we can't help but have more than one of iLL Gaming's finest comment on the subject. This is one of those moments. And the [...]