Cities have a vital role in our society. This extends to video games too, where they act as an epicentre for any adventuring party. Not all cities are built equal though. Sometimes they act as safe havens from the dangerous world outside while at other times, they themselves are the danger, filled with hostilities and traps. Most of them allow you to rejuvenate and stock up before facing unknown dangers. They also act as a social gathering points for people to socialise and party up. They exist in all timeframes and worlds, from giant treetop villages to futuristic space stations. A great city can immerse you in the game and make the world feel alive. As you see people live out their daily life, you reaffirm what you are fighting for.
Video games have been famous for bringing technology and artistic vision together that allow for some wonderful experiences. One such wonder is how accurately they can digitalise life. Modern video games use technology that sometimes surpasses even movie studios to capture motion, animation and detail. One such application of this virtual technology is when they capture real life cities into games. As our senior editor Sahil Arora quotes "When I first took a trip to Los Angeles for E3, I felt an odd sense of familiarity with the city, it was because I knew the map of Los Santos from playing GTA" There's no better way to immerse yourself in a game than to be in a place that you can visit in real life one day.
In this part one of our Top 5 cities list we decided to take a look at the 5 best Real Cities represented in Video Games.
Rules:
Once entry per franchise only
Must allow for open-world like exploration. (We debated Hong Kong in Dues Ex but it lacked a complete open world nature that restricted exploration, had us take it off the list.)


---
1. Los Angeles\Los Santos (GTA V)
The city of Los Santos is where the big dreams reside with the smaller ones, where the aspiring generation grows next to the ones who have made it big in their lives and now enjoy the sunshine across their villa porch. There is room for all, even those who are failing miserably or trying to go beyond the borders of sanity in the name of a persistent hobby. The streets are full of imposters, friends, potential victims, artists, criminals and the exact kind of people that makes a Rockstar sandbox so realistic. If you have the keys to a car, or borrow someone's car after knocking him off for a while, you can discover the stretch of Los Santos, from the sun kissed beaches brimming with carnival sounds to the uphill track cut off from the busy street life. If you thought Trevor Phillips is hard to predict, try predicting the weather of Los Santos. It is simply majestic to drive a sedan around when it is raining hard in Los Santos, or watch the sun go down while you are paragliding across the greens stretch.
2. Hong Kong (Sleeping Dogs)
Hong Kong: A huge city divided up into many districts ranging from skyscrapers to neon-lit night markets and temples. The game captures the distinct Asian vibe from the real city to differentiating itself from other open world games. It feels authentic as you are walking down the street, People you pass by are engaged in conversation, hawkers yell off in a bid to sell their goods. We particularly enjoyed the right hand drive layout as is typically found in British influenced cities, including the whole of India. You can check out the similarities yourselves in the screenshot above followed by a picture we took of the hotel district in Delhi. Driving through the city at dusk with the rains caused all the light to bloom, which is an experience hardly matched even in real life. The city looks and sounds like any real city should with plenty of landmarks to visit. Hong Kong is a playground in itself. There are several boat racing missions which is a big part of the game. The city is also densely populated especially in the market districts and this heavy crowd makes for chase and free running sequences a spectacle worthy of movies.
3. Paris (Assassin's Creed: Unity)
The cities of Assassins Creed are a huge part of the game. A huge historical sandbox for you to climb each tower and high buildings only to perform a leap of faith as you soar through the sky. Whether you are taking a pleasurable stroll through the streets of Florence, Venice or Rome, walking through the bustling streets of Istanbul and Boston or watching massive crowds gather in Paris. Assassin Creed's memorable rendition of famous cities will always leave you impressing and in awe. As a bonus for virtual tourists you can also read historical data entries about the people and buildings in the games to get more details about it.
The series has great cities in every iteration but we could only pick one of the series and decided to go with Paris. Unity's Paris is the most "alive" city we've visited in a game. Yes, Unity had its problems, but Paris was such a beautifully designed city. Unity does a great job with the city. The architecture is breathtakingly beautiful and there are lots of little details even on otherwise unassuming buildings. We also like that it feels like the action is about to start at any moment, capturing the essence of the French Revolution times. You have mobs of people on the streets, buildings secured by guards, you can see random NPCs fighting, kissing, dancing, burning items, giving speeches, etc. The landmarks are unique set pieces with the Notre Dame church in the game being an exact 1:1 replica of its real life counterpart. You can also go in to most of the buildings making it feel like a real location rather than a set piece. Dynamic weather with morning fog and mist, small puddles on the streets when it rains, immerse you in the world. An open world on such a large scale with a seamless transaction to interiors and no loading is a feat worth praising. It really is amazing.
Watch_Dogs received a lot of criticism, but you have to give it credit where it is due, for the open world action that is found in its extremely rich and lively rendering of Chicago. Every street and corner is packed with detailed objects and lively crowds. There is a lot of diversity in the objects used as well. It gave off a sense of genuineness that other action focused games lack. One part of why the city feels so alive is because of all the different activities NPCs engage in. You will find people jogging, fighting, taking pictures, getting on the bus and all other activities that make the city feel active and energetic. They are also much more realistic than other similar open world games, as they immediately call for the police if they see you carrying a weapon. Now if only Ubisoft could have done something great with such a lush city.
5 Los Angeles (L.A. Noire)
LA Noire takes us back a few years to the era of gangsters with crimes on every street corner. The monuments and buildings from a different era in the L.A. skyline are a treat to explore, previously only seen in Movies and TV shows. By making use of photographs taken by daredevil photographer Robert Spence, as he flew over and filmed the whole of Los Angeles in the 40's, developers Team Bondi were able to recreate the city faithfully to the original. They said in a developer release how "The pictures gave us a representation of building locations, conditions, public transportation routes, traffic patterns." On the other hand the detailing for interiors and streets was captured from photographs in the newspapers images of that time. The props from the era were collected and photographed to be duplicated and used in game. Not only does it faithfully recreated the golden age of Hollywood in Los Angeles, but also the style of the era. From detailed movie sets to gorgeous interiors as you try to salvage clues from the environment, the attention to detail was on display. LA Noire is one of the most well designed depictions in our opinion. The city design, the character interactions and the overall accuracy and dedication to the build are a masterclass in this aspect of open world games.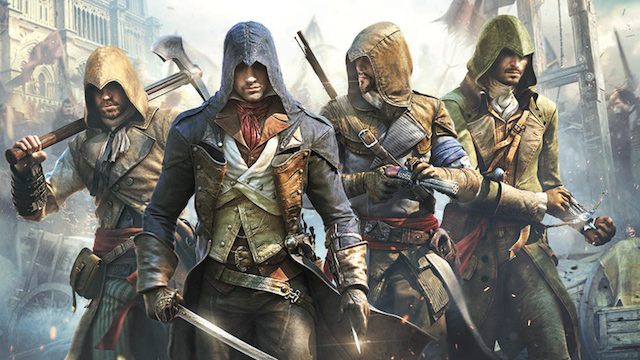 Another very Ubisoft-ty move, as in, we couldn't have second guessed other publishers doing this (minus EA). Ubisoft is big on preorders. Remember the pre-order saga with Watch Dogs? [...]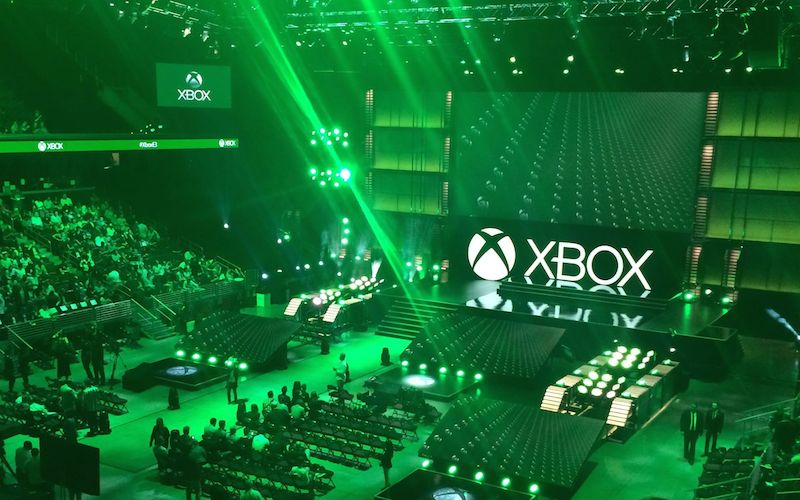 This year's E3 was a true test for Xbox's new head, Phil Spencer. He promised to deliver a conference full of games. From the beginning, the team at Xbox has been promising that they [...]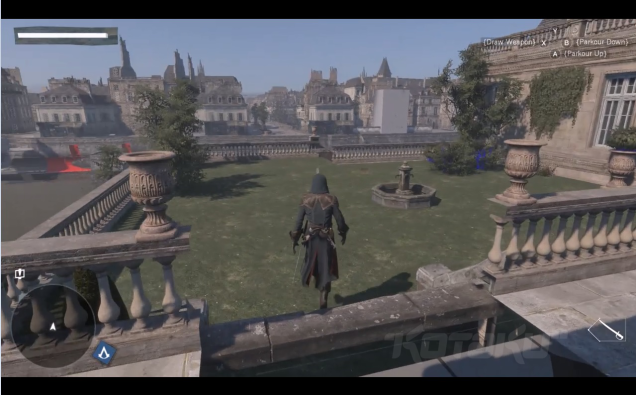 Yet another Assassin's Creed game Ubisoft have finally confirmed Assassin's Creed: Unity, with a stunning teaser video showing in-game footage. Assassin's Creed: Unity will be [...]