The iLL Fact Sheet
Item Reviewed
Watch Dogs 2
November 29, 2016
Developer
Ubisoft Montreal
Platform
Playstation 4
XBox One
PC
Release Date
November 15, 2016 - Playstation 4, XBox One
November 29, 2016 - PC
Price
PS4/XBox One - ₹3499/-
PC - ₹1799/-
Awards
iLLGaming Editor's Choice

"We've finally arrived."
The highly touted reinterpretation of the smart city of Chicago became a marketing disaster, the ones that take anyone's attention to the rating screen. That was the beginning of a brand new Ubisoft franchise – Watch Dogs. While a few hopes were dashed and shattered, some remained confident that this was just the beginning, like me. And that, in the near future we will get to see the real intent of Watch Dogs – a game that transfuses the likeliness of Grand Theft Auto and the gadget based warfare of Splinter Cell. In a matter of 3 years, we had yet another Watch Dogs coming into the light, Watch Dogs 2, and to mumble no further, I'm here to say that 'This was the Watch Dogs I've been waiting for since E3 2012.
Having played both the Aiden Pearce angle in Chicago and now getting my hands on the CtOs powered San Francisco, first off I would like to say that – finally all the set pieces that the developers wanted to click has started making sense. Remember the old days, loitering around enemy territories in a leather strap suit and a handful of battery signs, they are gone, and how! Watch Dogs 2 reiterates the soul of the game by bringing a living playground to a fanatic and unpredictable hacker who goes by the name of Marcus, aka Retr0. He is joined by a bunch of friendly Dedsec hackers who sometimes entertain you over the phone or most of the times hand you guns that are ahead of its times.
Marcus' backstory isn't a pre-requisite for this Watch Dogs and his journey throughout the hacker war (as foretold by the game story) becomes your only source of storytelling. He is not an angry uncle punching codes to seek revenge, he is a smart, fun, level headed companion who is leaping across buildings and displaying patience enough to crack open the Alcatraz. You are at war with everyone in Watch Dogs 2, from local police to angry cults to bullish corporates and the big data bosses. And the only way to stop a war with someone is to make him someone else's problem. That's what makes this game so intelligent, as find ways to avoid gunfights and use your cool.
Watch Dogs 2 takes place years after the Chicago fiasco, as CtOs has now become CtOs 2.0 – more difficult to hack, but highly disruptive when you take control! Dedsec's main war is against Blume, the ones who are behind the software as well as the hardware that controls this society. Just like in Watch Dogs 2, events and people are always under the scanner as corporate giants find ways to break your life and then sell you insurance. The antihero of Watch Dogs 2 is also very unique to the video game clichés and realistic to modern day threats, although Ubisoft didn't take much pressure to establish him in the story much.
A bunch of nobodies (the real heroes of this digital day – visualizing Rami Malek's character from Mr. Robot) restart the Dedsec trend after the Chicago affairs and light up the Internet with tons of hacks, leaks (including a Ubisoft 2017 project Easter egg) and conspiracy theories. Also joining at the San Fran Dedsec den is an old member, and the only returnee from Watch Dogs 2 – T-Bone. From the Dedsec lot, Wrench is an instant hit – esp with his brain and 'MUSE – Live in Rome' like digital mask, and I can't wait until they release a standalone backstory DLC on him. There is an entire 5 minutes sequence of chat between Marcus and Wrench wherein they discuss who's the greatest – the Xenomorph or the Predator. And that was the game defining moment for me!
Watch Dogs 2 lays down the San Francisco map as literally your hacking playground. The franchise's dense content meets a fun city life and upgraded city takedowns, as you go trigger-happy with the Dedsec app. Every citizen is hackable, almost every building is climbable. On the plus side, there is no Ubi tower to unlock in order to access the map to its fullest, so go crazy right from the start. Watch Dogs 2 hides key upgrade items like keys and research points from plain sight, insisting you to traverse the city scrapers and find you some upper hand. As you sometimes come way too close to an enemy territory. There are a hundred things you can spot in San Francisco, including the Donut man (whom you can pin for a trophy), Pier 33's sea lions or the Golden Bridge. In contrast to the rainy and dingy Chicago, San Francisco is the punk rock era of internet hacking.
The developers clearly wanted to make Watch Dogs 2 click as an intelligent game, meant for people who have absolute patience and yet no moral remorse. The levels are packed tight with enemies twice the size of Marcus' size, who can simply run at your cover spot and shoot your brain open with a shotgun. And to get through all that disadvantage are two failsafe words – Jumper, and Quadcopter. While one runs on the ground, opening terminals and getting you access, the latter is a mini chopper dropping dimes and creating mayhem for patrolling guards, from way above their reach. I must have spent 70% of my combat time sitting on the ground and letting my toys do the talking instead. There are no focus points, simply skill up your BOTnets and set traps up for not so tech savvy enemies.
In my playthrough, I figured that a very distinct way to take on enemies, who cannot be controlled inside the four corners, would be by luring them outdoors. Hack into traffic signals, send cars and people crashing against each other; create that loop, escape. Because inside closed doors you may get cornered, and with the game's unpredictable cover mechanics, you can be exposed to all kinds of threat practically anytime. Watch Dogs 2 also lays emphasis on coding puzzles, with a mind-boggling Swelter Skeler moment, and induces you to think, think before reacting to a gunshot.
The Progression Tree of Watch Dogs 2 looks drastically different as compared to Watch Dogs 1, as each hack opens up multiple options for the user, and Ubisoft had to axe some of the boring unlocks from the previous game to bring in the more vibrant ones. There is an emphasis on remote controlled mayhem and city destruction that opens up Marcus' flamboyant arsenal, greatly. The devs did a great job of choosing which weapon to assign and thereby balancing the heavily entertaining pace of the game, which was lacking in the former. Marcus' parkour is also sleeker than Aiden's freerunning, as it reminded me of the parkour shift Ubisoft took from Black Flag to Assassin's Creed: Unity. Marcus' body movement and language, especially when he crashes into fellow drivers or get shot, is immensely near accurate.
The one problem that still remains, and maybe will when it comes to Ubisoft and car physics, is the amount of detailing that has gone into driving. Driving in WD2 still feels very arcade-y, with random skids and bumpy crashes amongst cars forcing me to opt for a better medium – bikes. Bikes are fast, agile, tough and comes handy in traversing otherwise inaccessible areas.
Watch Dogs 2 is presented well, whether it is about the narrative style, that picks multiple cues from GTA V or the visual representation of the Dedsec cult, with all their VHS art and comic book style anarchic graffiti. The re-skinning of the HUD and the app based menu screen also brings in a fresh perspective into one of the most promising new game franchises. The Soundtrack, however, didn't stand a chance. Given that the San Francisco and bay area is a huge piece of content to traverse, the lack of songs often made me listen to the sound of traffic instead, maybe hack a few people on the go.
While it took me one invasion mission in the original Watch Dogs game to break the progress, Online Invasion and Bounty modes are tons fun without causing harm in this brand new edition. Now with the quadcopter, profiling hackers became super easy, but being too far away from him also caused you to lose out the end battle. The Bounty modes are too fun; especially if you trip a cop instead of your actual bounty and you both become enemies of the state. I really couldn't understand the depth of all the Co-Op modes, especially because I was better off with a quadcopter and jumper than an online bud, in a stealth game.
Watch Dogs 2 is indeed that hacking game Ubisoft promised us in the E3 of 2012, with tons of loaded content, massive amounts of fun and a credible plot to the story, without trying too hard at it. If you haven't bought your copy yet, you may want to do it now, and get lost in the brand new open world of video gaming – San Francisco.
This game was played using a ZOTAC GeForce GTX 980
What's iLL
+ Greatly improved core gameplay mechanics
+ Fun and Realistic San Francisco
+ Creative and Strategic freedom to players including Skill Tree
+ More meaningful hacking
+ Interesting Side quests
+ Interesting NPCs - Wrench and Miranda Comay
+ A Visual Treat
What's Not
- Cover Mechanics
- Soundtrack
- Vehicle Gameplay

Remember the successful midnight launch of the original Watch Dogs? The micro midnight launch events across the country witnessed long queues across Games The Shop stores, of enthusiastic gamers, [...]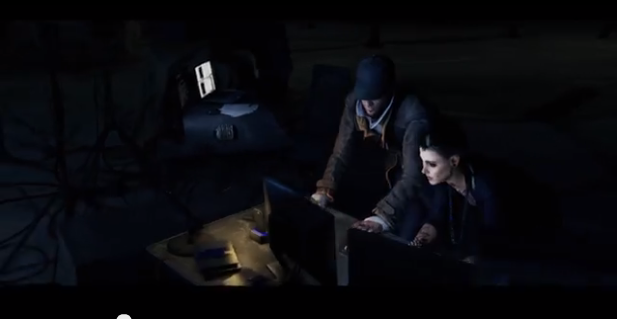 Ubisoft seems to be steady with revealing bits of details about its upcoming blockbuster Watch Dogs. Last time it was the unboxing of the Vigilante Edition. This time, Watch Dogs finally reveals [...]