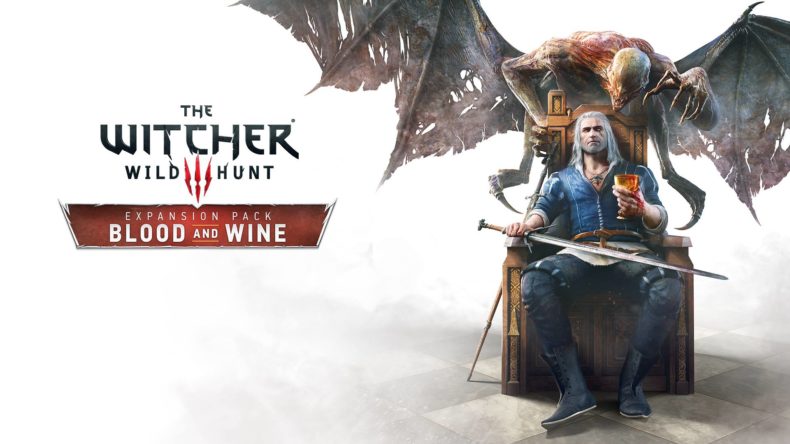 The iLL Fact Sheet
Item Reviewed
The Witcher 3: Wild Hunt - Blood and Wine DLC
June 6, 2016
Genre
Open World Role Playing game
Platform
PC (Reviewed), PS4, Xbox One
Release Date
March 31, 2016
Price
₹740 (PC), ₹1664 (PS4), ₹1120 (Xbox One)
The Witcher 3: Wild Hunt is a ploughing monument of gaming. I had some reservations though. It was an enormous game, but sometimes it felt like there was a bit much – to be blunt – repetitive filler material. The best movies and books are neatly edited, and the same holds true for games. The Wild Hunt (base game, henceforth referred to as Wild Hunt) was a great 100 hour game, but I always felt there's a near-perfect 70 hour experience somewhere within it. My other issue was with the main narrative of Wild Hunt, which despite some strong storytelling, ended in typical AAA game/Hollywood-style cliches, falling short of the highly intriguing character-driven narratives of The Witcher and The Witcher 2: Assassins of Kings.
CD Projekt Red attempted to go back to their roots with Hearts of Stone which has a focussed story with diverse gameplay and innovative quest design. It was a resounding success – a great narrative with perfect pacing, with every quest having its own unique charm.
Blood and Wine is the logical next step – it takes everything that was great about Wild Hunt, adds in the best of Hearts of Stone, and ditches all the fat and bugs from Wild Hunt. An absolute focus on quality, while still being a 30+ hour game. It is a phenomenally refined experience, with almost no loose ends.
Blood and Wine features the same core gameplay and quest mechanics as Wild Hunt, and carries over everything we loved about Wild Hunt. But, on the surface, it feels completely different. The Duchy of Toussaint is a vassal to the southern Nilfgaardian Empire. Surprisingly, the usually ruthless Nilfgaard have left Toussaint alone, away from the constant warring elsewhere. The result is a vibrant region completely different from anything we have seen in The Witcher series, inspired by Cote d'Azur in Southern France. Toussaintois are chilled out people with cool names (Milton de Peyrac-Peyran? Barnabas-Basil Foulty?) and even cooler accents, who care more about wine than anything else.
Toussaint is on the opposite end of the spectrum from the dinge of Velen. It is colourful, bright and absolutely gorgeous. This is not just evident in the colour grading, but in the game design itself. The flora, fauna, sounds, the world, the music – everything is far more idyllic.
If Novigrad was a masterful achievement in game world design, Beauclair is just as special. It does not boast of the vast scale and ambition of Novigrad, but makes up for it in abundance with sheer attention to detail. Walking through Beauclair, I bemoan how vile our modern cities are.
Beauclair takes liberal inspiration from all over Europe. French Riviera cities prominently, of course, but we see Gothic architecture, a bit of Amsterdam and Wroclaw too(which is incidentally not far from CD Projekt Red). Beauclair Palace is a mix of Castle St. Mont Michel and Minas Tirith (from The Lord of the Rings). Beauclair is a town of dreams, and some of the finest world design ever committed to a game. Of course, there's darkness that lurks within, but more on that later.
Every location, every quest has its own character, with its own story to tell. There's barely any filler here. I played on for 40 hours with nary a dull moment – which cannot be said of Wild Hunt.
The end result is more than the sum of its parts. It is extraordinary world building – I feel for Toussaint.
There's more new additions to Blood and Wine, the most notable being that Geralt now owns a vineyard. At first this seems distinctingly un-witcherly – Geralt probably hasn't owned a property in a hundred years! But it seems apt as he heads into retirement. This is no simulator though. Instead, the mechanics for upgrading the vineyard are very reminiscent of Skyrim's properties, letting you build in some useful infrastructure.
The most useful feature of the vineyard is arguably the greenhouse, essential for getting the most out of the biggest new gameplay feature – mutations. Developing mutations makes Geralt much stronger. Although only one can be active at a given time, they have a significant impact.
There are bizarre new creatures, many being of the venom spewing variety (Pro-tip – keep Superior Golden Oriole handy at all times). Each of them are unique, with their own quirks and intrigue, requiring differing strategies to beat.
There are several other minor additions, all of which add to the experience. Finally, there's a new Gwent faction – Skellige – which is surprisingly powerful and robust.
Also new to Patch 1.20 is a new interface, which is a significant improvement over the original game. Most bugs are squashed, gameplay is well balanced – overall a polished and stable experience, vastly improved from version 1.0. These are not Blood and Wine features – they apply for Wild Hunt and Hearts of Stone as well, and surely makes New Game+ more enticing. There's no hope for Roach though!
The main story brought back memories of The Witcher – I still remember being blown away by the storytelling, unprecedented in gaming at the time. Hearts of Stone and now Blood and Wine are both back to what made The Witcher series special. This is a gripping Gothic tale with mystery, romance and tragedy revolving around fascinating characters. In the true spirit of the series, it must be played multiple times to experience the different story paths.
This is CD Projekt Red at the top of their game, firing on all cylinders. The perfect swansong to a beloved character. Blood and Wine is not just a masterful DLC, it is in its own right one of the finest games ever made. An absolute no-brainer for $20/₹700. Please don't miss it. As per our policy with scoring DLCs, we rate it
Recommended
Can't wait for Cyberpunk 2077!
What's iLL
+ Exquisite world and lore building
+ Fantastic storytelling, beguiling characters
+ Mutations, Skellige faction are powerful
+ New creatures and bosses
+ Perfectly paced, very few dull moments or loose ends
+ Everything that was great about Wild Hunt
+ Value for money
What's Not
- Roach will never learn!

The Witchers Three set out to tame the Wild Hunt. Clad in some iLL gear and brandishing their controller of choice they set off in pursuit of adventure on their PCs and Playstations. And [...]

The Witcher 3 may not be even be 10 days old, but already many useful mods have started appearing on the Nexus website. And the mod-creation tool Redkit has still not been officially released by [...]

In anticipation of the launch of The Witcher 3: The Wild Hunt we would like to engage you into the world of the Witcher. Here we bring you a collection of some of the best cosplay from [...]